For an expat, I find I mix with surprisingly few other expats here in London, but from time to time stumble upon someone with a similar experience of growing up stateside yet living here as an adult and how some things in that combination just become a little humorous or unexpected or occasionally downright frustrating. The writer behind Angloyankophile is one of these types perfect for these conversations, but we've only ever conversed on Twitter and, to our knowledge, have never been in the same place at the same time. I was very honoured when she asked me to participate in the 'Writing Process Blog Tour' by taking a week to answer some questions about how and why I write.
I started immediately.
It took me two weeks.
I think this says all you need to know about my writing process, but should you wish to know more, I can humour you!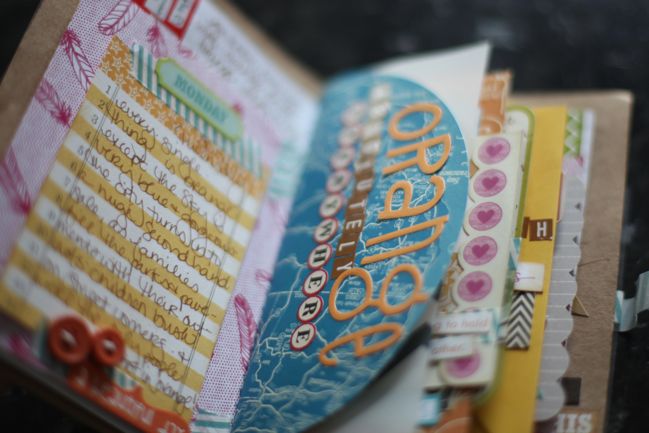 What writing are you working on?
I'm getting back to my true inner voice. She disappeared a bit before Wonder Boy arrived and she is only starting to reappear. I'm okay with that: there are so many jokes about 'baby brain' for a reason, and it is something I have found very challenging. My mind is muddled, it's difficult to focus, and broken sleep even leads me to get stuck in the middle of a sentence because I can't remember the word I wanted to use. On the whole, none of this bothers me too much, because I assume it will gradually fall away. Some friends have told me it all falls away; others say they have never felt as sharp as before. The only worry I have had is that I really don't want to forget the stories from those early weeks, and as a result I'm making some compromises in writing things more simply and succinctly than might have a year ago. (Though, looking at this paragraph, I can clearly still ramble.) My hope is that the scrapbook format means I can go back and add in more detail as I find my voice again, and I'll be able to document everything I want in a way that sounds right to my ear at some point.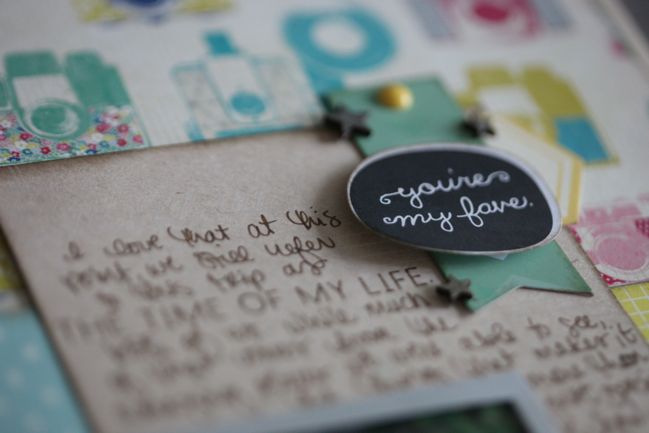 How does your work differ from others of its genre?
There are as many writing styles as there are scrapbookers, surely? I remember when we originally pitched ourselves as a team at Scrapbook Inspirations magazine (obligatory sigh), we each had a subtitle of 'the one with…' and I was 'the one with all the words'. I love pages that have longer stories, though I certainly don't have a long story on every layout. I love that I jump around and tell stories in bits and pieces, in this strangely organic way of building my life story as I reflect and learn from my experiences. Perhaps the part of my process that differs from many is how often I refer to my existing pages. I don't make pages to file away and rarely look at them again. I make a page and put it in its home and when I decide to scrapbook something, I go to the album to find the place where that page will go. I read the journaling on the pages immediately before and after the spot where the new page will live. It directly informs how I will write on that page: it's how the story builds over time, and it also prevents something that plagued me years ago. I would make multiple pages of an event at different times and then when put side by side, the journaling was pretty much the same. Now I know what has and hasn't been said about that particular event and I can make a choice over what to write next to make that story more full and vivid.
Admittedly, I don't think there is anything in particular that is exceptionally unique about the way I work from every single other scrapbooker out there! But we all have our own little patterns that feel right, and those are mine.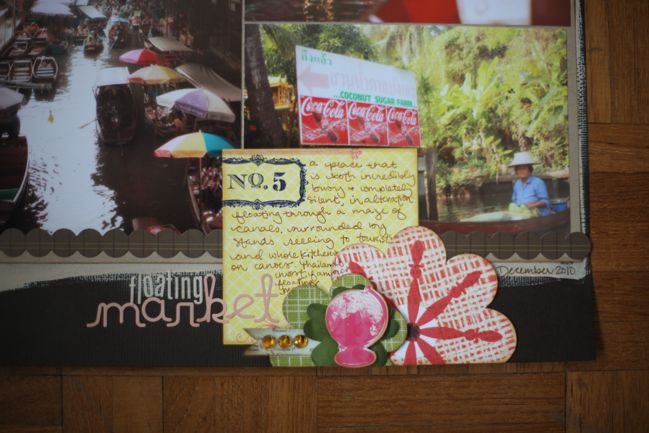 Why do you write what you do?
Because I don't have the patience to write a novel. (I tried a few times when I was younger. I always failed, even if I bought a really special notebook and pen for drafting.)
Because scrapbooking is really my therapy. (It helps me remove the drama from life and focus on what is truly important.)
Because I am an observer. (The Boy and I can be somewhere together and we will remember the experience so differently. I always remember what people were doing and saying, for some reason.)
Because I am very, very fearful of what it would be like for my memory to slip away. (Honest admission. It has kept me awake at night since I was a very little girl.)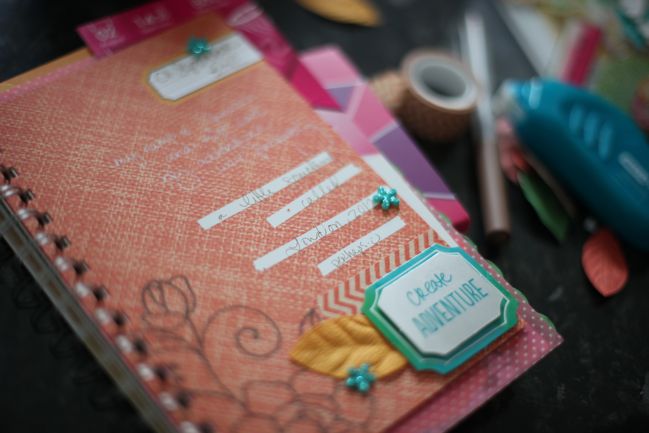 How does your writing process work?
I have notebooks all over the place. I write in a different voice in longhand than typing (something I loved reading studies about when I was teaching and I tended to be pretty vocal about long-term plans that took the vast majority of writing to the keyboard) and I don't do well with keeping one ongoing book (which is probably part of why I can't write a novel). The Boy is a dedicated one-notebook-at-a-time person, so he carries his from room to room and place to place all the time. I keep one in every room. Then sometimes I switch them around to help my train of thought. I cut and paste (literally, rather than with keyboard shortcuts) and scribble in arrows and replace words. Most of that process doesn't flow to typing for me, so the stuff I write by hand feels more genuine and composed to me. What I am realising as I write this explanation is that I'm pretty haphazard and all over the place. And also, I love fine point pens.
And now… I'm meant to nominate two other bloggers to find out about their writing process. It doesn't have to be a scrapbooker, but there are two scrappers who came to mind, so I'm going with them: Jill Sprott and Julie Kirk and hoping they will answer these questions on their blogs. But if anyone out there is reading and would like to take on these questions for fodder, please don't be shy! I'd love to read about your writing process, be it for scrapbook pages, blogging, or some other worldy words on which you're working!

Read more about:
10 September 2014

Next post: Remember This: A new video mixing scrapbooking collections
Previous post: All things Colour:: A Scrapbooking tutorial by Ewa Kujawska