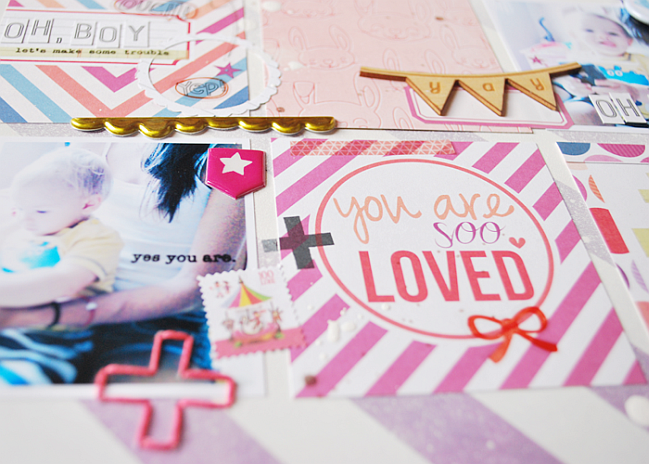 Hello there! Today I'm going to share with you my scrappy way to use gesso in spray format and do a colorful layout with lots of small pictures and embellishments.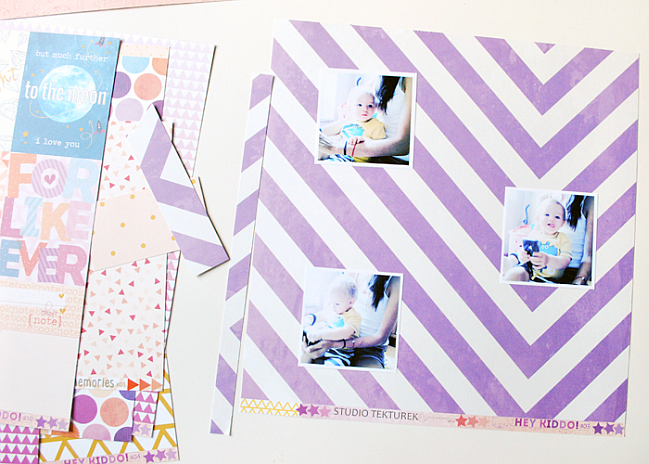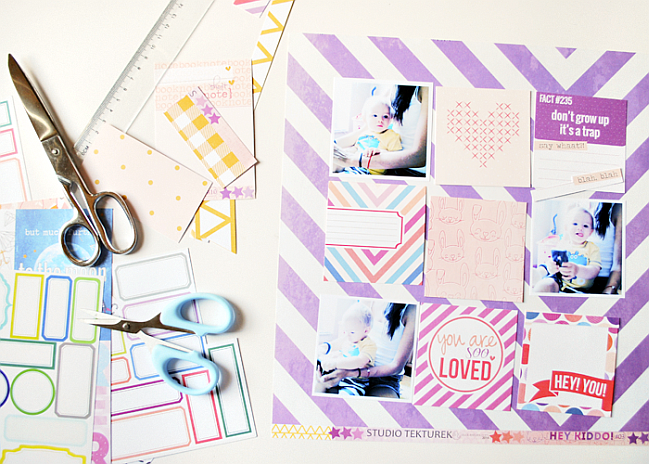 First of all, I used a sketch from Studio Tekturek. I think it is a very funny sketch: you need to use three photos and draw something. That is kind of fun, yay! I used the Hey Kiddo collection from Studio Tekturek, in amazing purple colors. I put all my pictures with this lovely boy on a base and checked if it looked good before going any further. Later I added others papers and cards.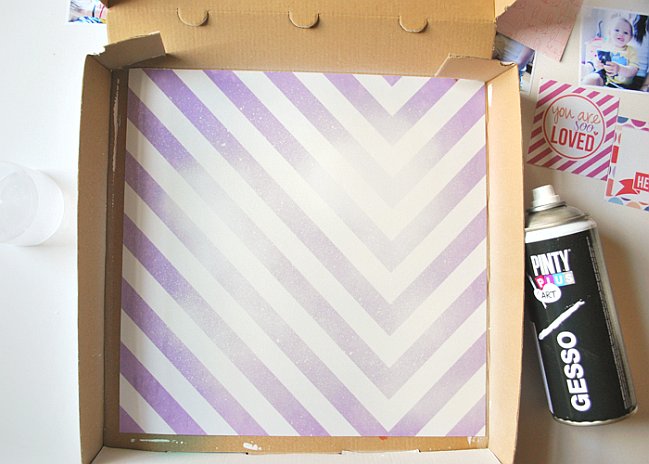 When I'm matching papers I like to be spontaneous; I really enjoy it. When my preliminary work is done, I use a cardboard box and spray the whole background paper base with gesso spray. It is a new kind of product for me. I always used gesso in a tube, but now I love this spray with my whole heart. It is easy, it is quick, and it looks amazing!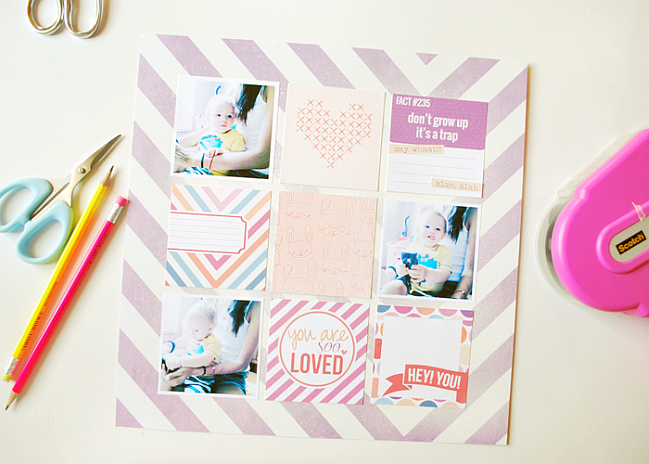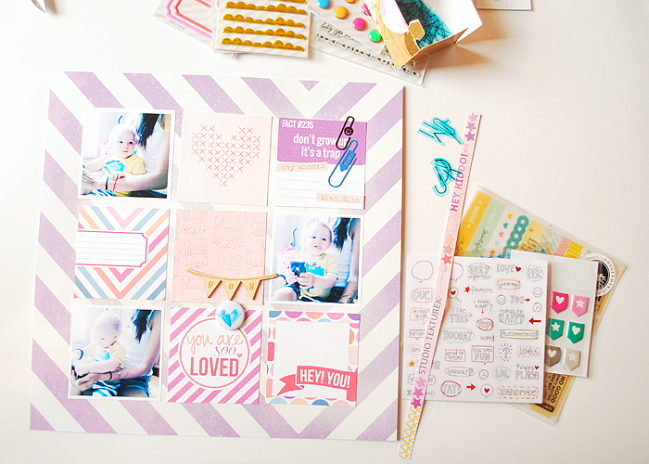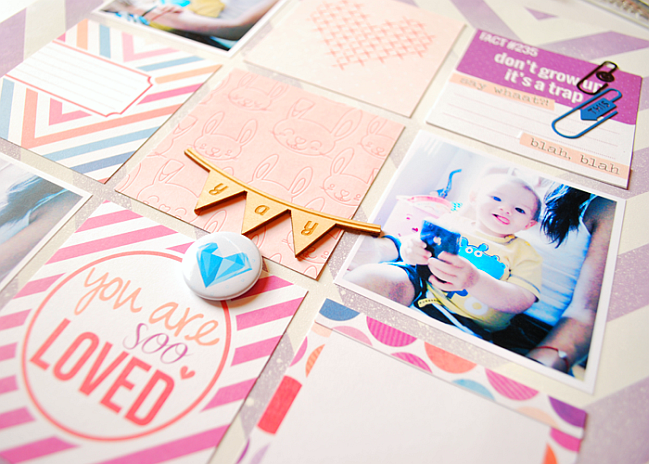 When the gesso was dry, I built my layout on top. I used lots of amazing stickers, badges, and wood veneers.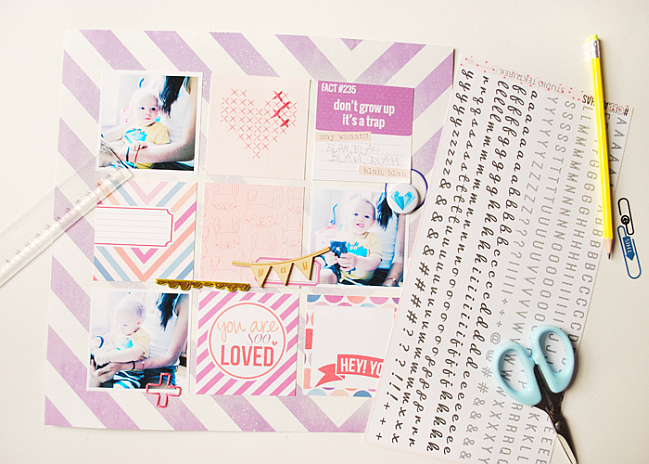 I stitched some shapes and filling some cross-stitch from heart card.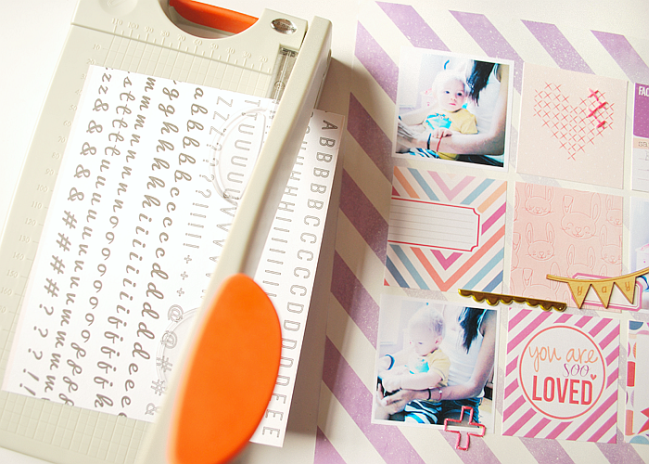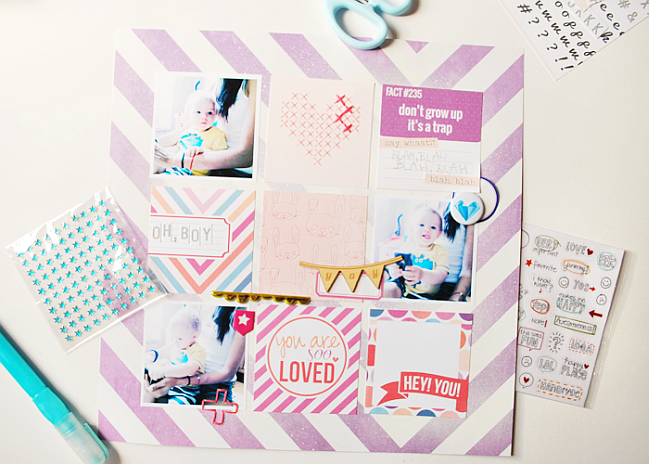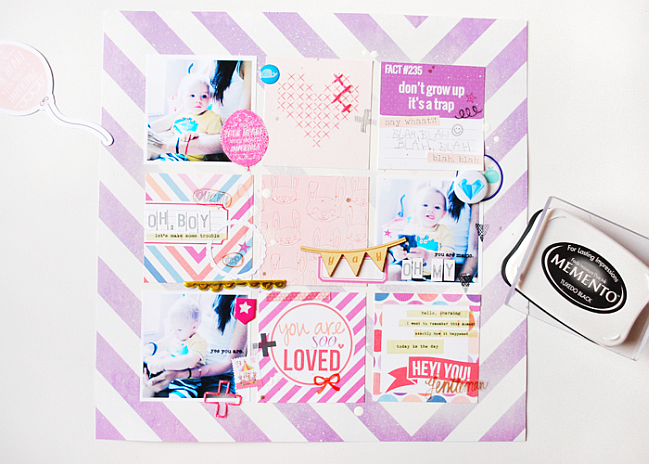 I added alpha-words, more stickers, and more embellishments. I love to create this way!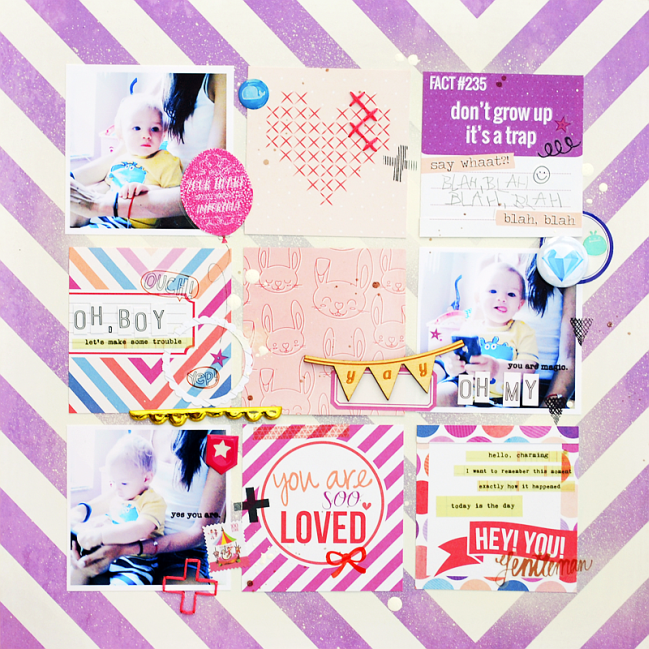 Finally my layout is done! It is colorful, vivid, and a little bit funny. And please, do not be afraid to use as many embellishments on your works as you wish!
Thank you so much for reading me today, it was fun! Thanks for stopping by and have an amazing day!



Ewa (itisallaboutscrap) is 30 and she is a Polish girl, who now lives in Torun – the city where Nicolaus Copernicus was born. She discovered scrapbooking in the beginning of 2011. Since then she can't live without all the beautiful papers, embellishments, stickers, badges and so on. Her scrapbooking style is colourful and energetic. Ewa always try to make her works optimistic and funny – she wants to give people mass of positive energy!
You can check out her work on her blog and Facebook page.




Read more about:
02 September 2014

Next post: On The Writing Process
Previous post: Scrapbooking with the Shimelle Collection :: Welcome to the Seaside (a new video!)