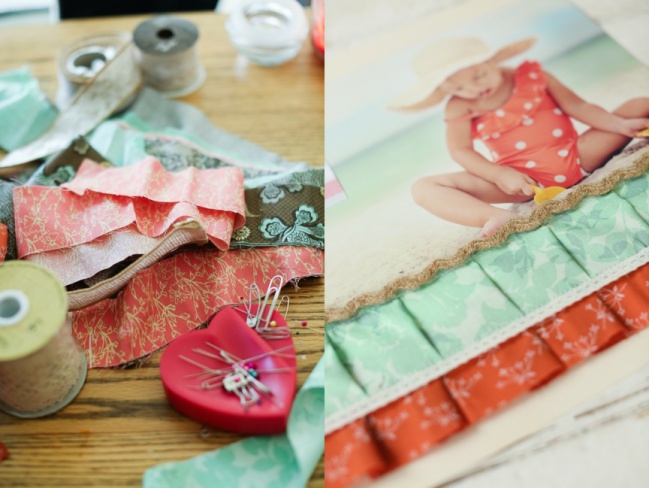 Hello there! Today I'm going to give you a tutorial on some creative ideas to scrapbook with extra large photos. Being a photographer, my favorite way to scrapbook is starting with an extra large photo. My photos are definitely my inspiration, and usually the rest of my creativity flows from there. I also LOVE to sew, so you will see a lot of sewing in my layouts.. although it's not complicated sewing! My favorite size to use is an eight x twelve photograph.. and sometimes I will trim that down to a seven x twelve or six x twelve, depending on the photo. I love the photo to reach end to end on a twelve x twelve page. I think some people get stuck with this size, because they feel there is not a lot to work with.. but there definitely is!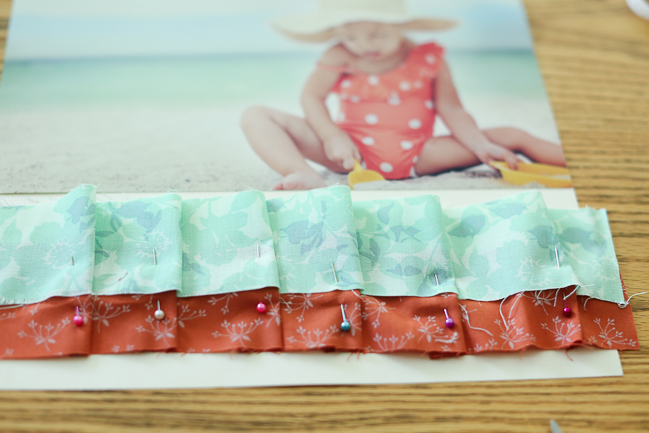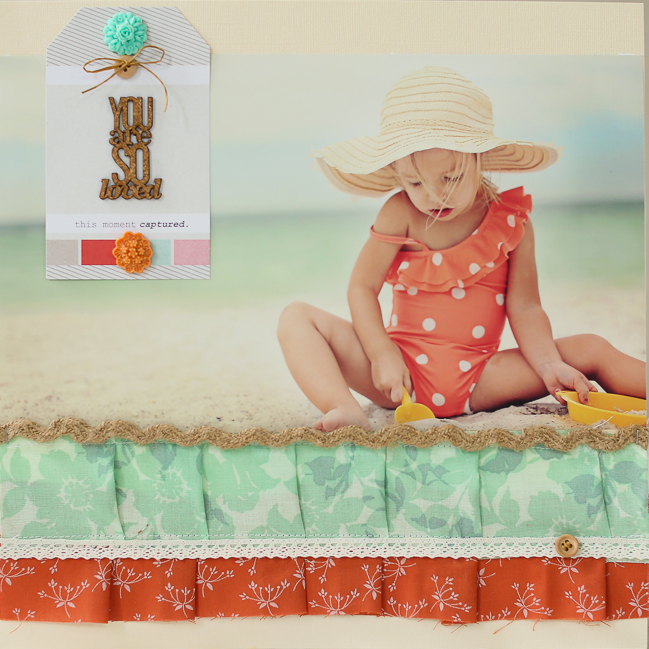 For my first layout, I did some sewing. I went through my fabric stash and pulled out some strips that were already cut from a quilting pack, some lace, and burlap. I pinned them to make ruffles (super easy) then stitched them to my page. I covered the seams with the lace trip and burlap trim. I then added a coordinating tag to the top of the layout, some resin flowers and wooden buttons, and done!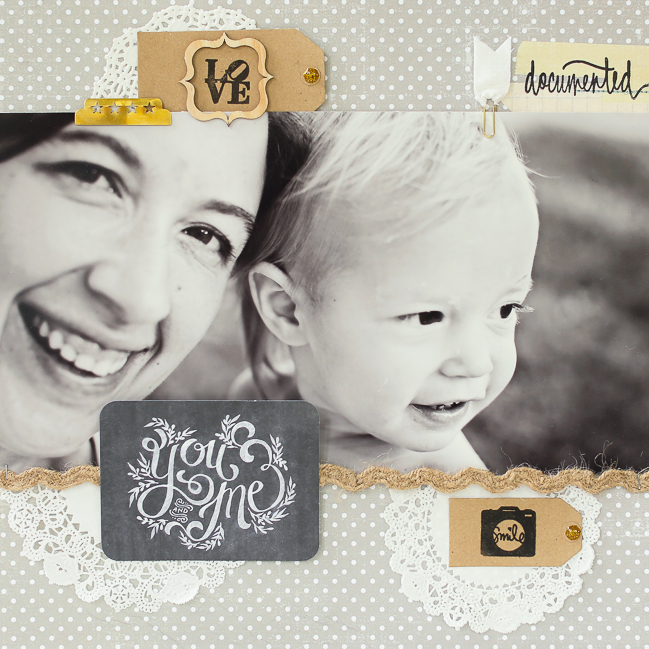 For the second page I really wanted to keep a monochromatic theme, so I chose black, grey and kraft. I also LOVE doilies, and love using them as backgrounds! I decided to stamp black sentiments on kraft tags, and then adhere them to the dollies. I added some gold stickers and a project life card for my title.. and I was done! I also added a line of burlap trim as an afterthought to keep the craft/natural theme going. I really like using burlap on layouts as well.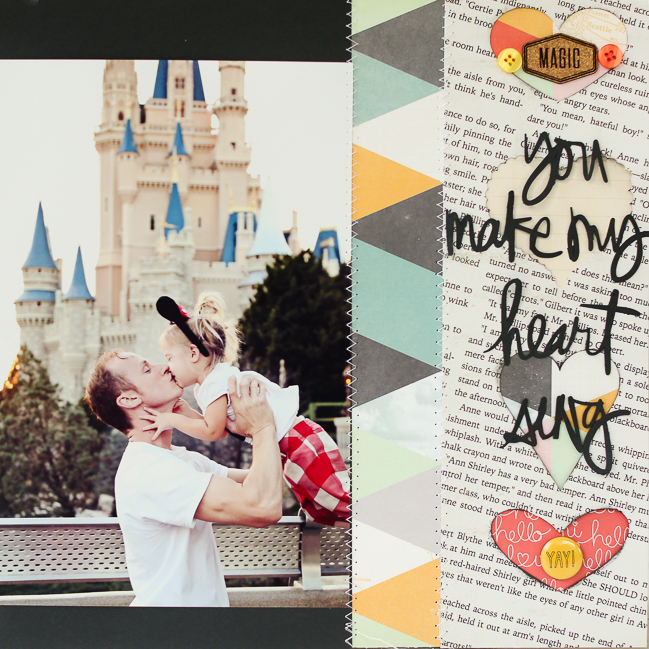 For the final layout, another favorite technique of mine is cutting shapes out of paper, and layering other paper underneath, and embellishments over top. I chose to add my title over two of the cut shapes, and embellishments over the top and bottom hearts. I cut my hearts different shapes and sizes to add interest to the page. I then zig-zag stitched down each side to adhere everything to the page.
Thanks for stopping by and I hope you are inspired to try showcasing some of your favorite photos on your scrapbooking pages!!



Naomi is a lover of all things creative and crafty… but has not always been so!! She left her career as a law professor at a local college to become co-owner (and photographer) of Inspired and Enchanted Photography in 2009. Her love of photography was the result of her love of scrapbooking.. and the two fit together so well! She has been published and had three covers for Scrapbook Trends magazine, and currently designs for Crate Paper, Gossamer Blue Kit company, and Kerri Bradford designs. Her husband and five children, as well as her business keep her busy! The highlight of her year was a recent trip to Africa with her daughter, doing missions work for the American Foundation for Children with

AIDS

. You can a gallery of her other work at Studio Calico..




Read more about:
12 August 2014

Next post: Flower Embellishments:: A Scrapbooking tutorial by Gretchen Mcelveen
Previous post: Thoughts on scrapbooking my birth story