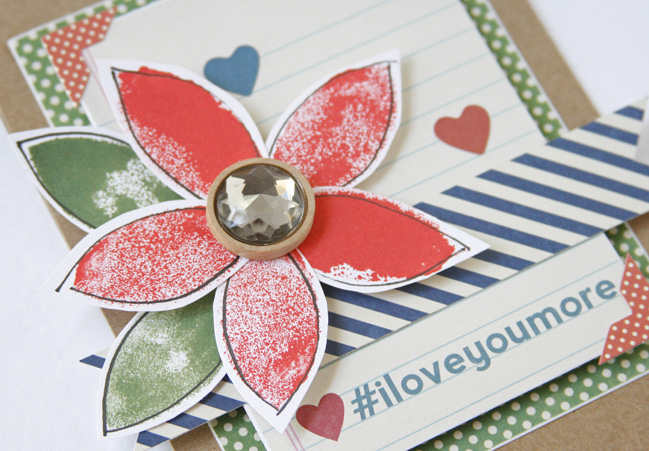 Good morning! I have to admit that I am not much of a stamper, but shockingly, I have a stamping technique to share with you today. And it's super fun & easy!
Disclaimer: I am pretty sure this is not some earth-shattering, never-done-before technique but I am sharing it nonetheless. I am going to show you how to make a pretty flower embellishment like the one on this card.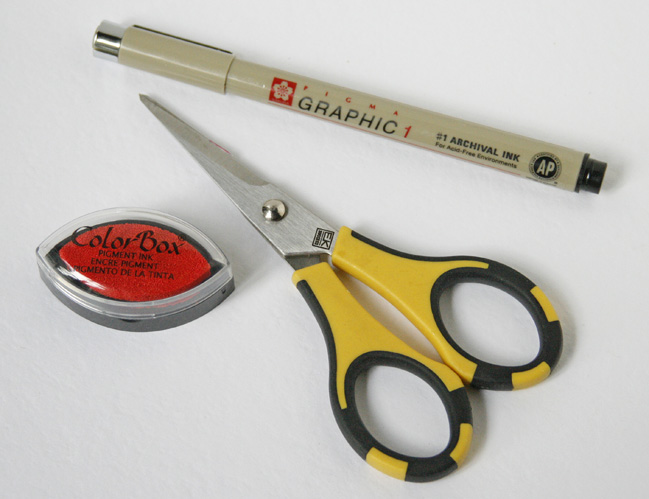 All you need is a sheet of white paper/cardstock, a cateye ink pad, a pen, & scissors.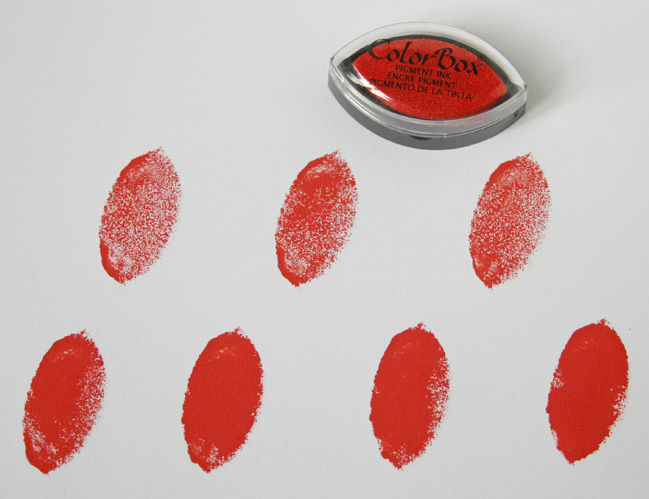 And this is what you do…
Stamp the ink pad all over the white paper. 
These will be your 'petals'. I use five petals for my flower but I stamped a few extra so I could choose the ones I liked best.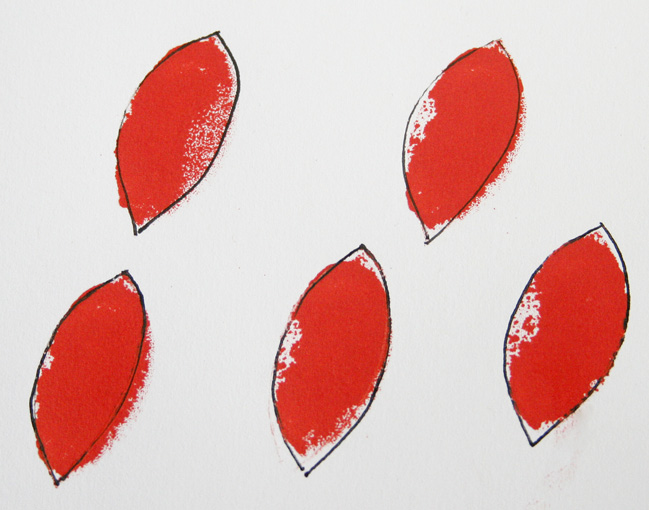 Outline the petals with black pen. 
Don't worry about outlining them perfectly. Sometimes the messiness is more fun!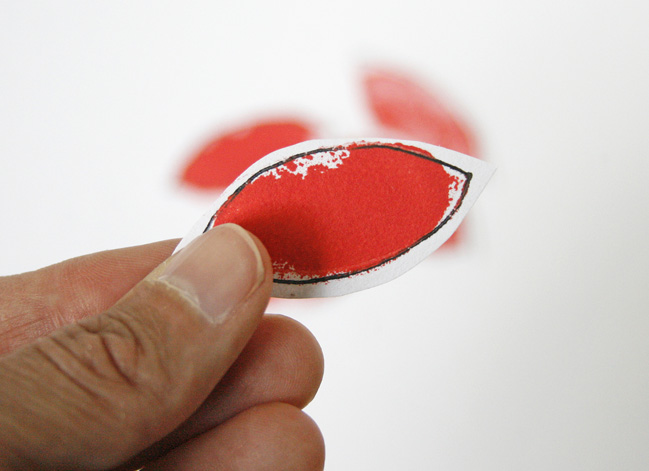 Now cut them out. 
Once again, don't worry about cutting them out precisely.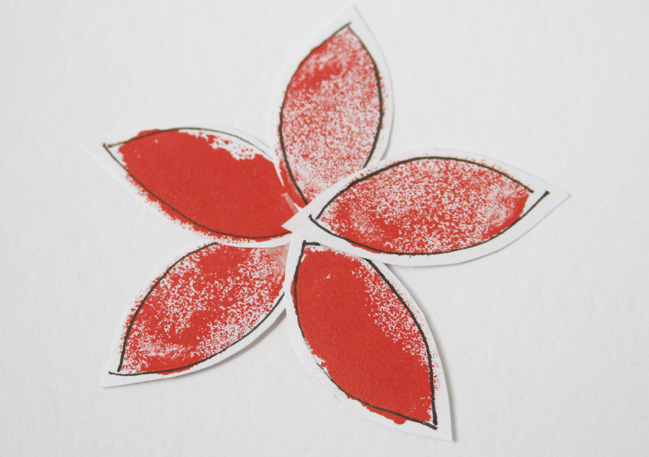 Arrange your petals to make a flower.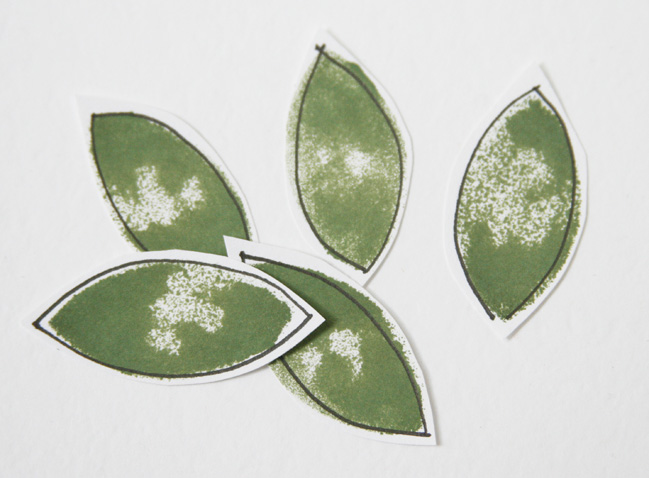 You can use the same technique to make leaves to add to your flower.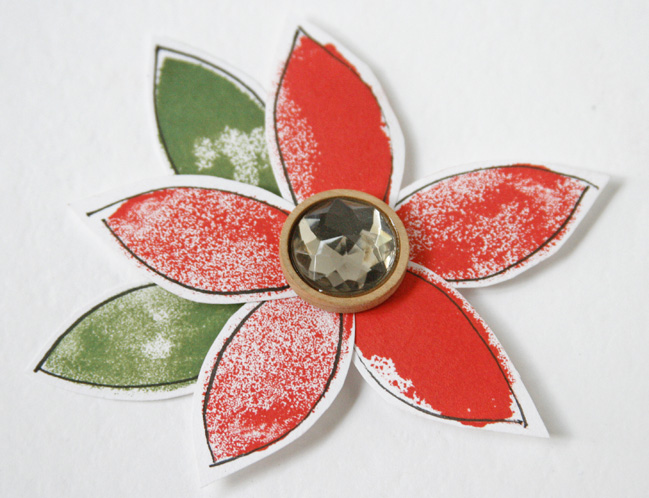 Add the leaves behind the flower and complete the embellishment with a fun center. Try using a button or brad or some bling!
And then you are done! And you've got a fun embellishment to add to a project! Thanks for stopping by the blog today. Have an awesome day!
| | | |
| --- | --- | --- |
| Gretchen is a physical therapist by day and a scrapbooker by night! She started scrapbooking 10 years ago after she got married and had all those wedding pictures to scrap. She and her husband do not have children (yet); but between friends, pets, family members, hobbies, and travelling adventures she still has plenty to scrap! Gretchen was a Creating Keepsakes Dream Team member this year and she currently designs for KI Memories/Hampton Art and Noel Mignon kit club. You can keep up with her and see more of her work on her blog. | | |

Read more about:
19 August 2014

Next post: Share your Style with Project Life
Previous post: Creative layouts featuring Large Photos:: A Scrapbooking tutorial by Naomi Atkins