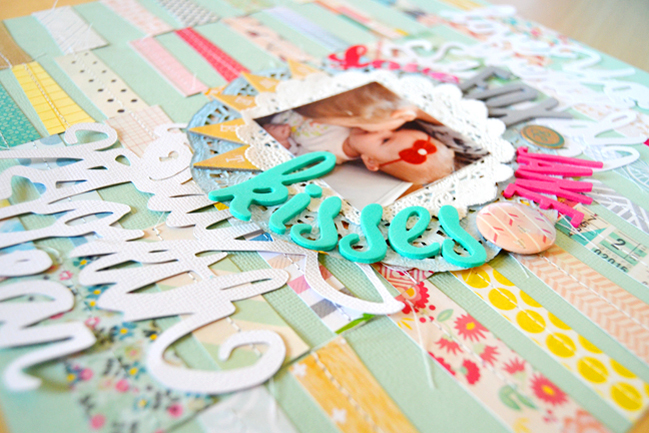 I LOVE using quilts as inspiration for my layout backgrounds! This layout is no exception. It's also a great way to use up your paper scraps. I have a hard time throwing anything that can possibly be used away so pieced paper backgrounds are perfect.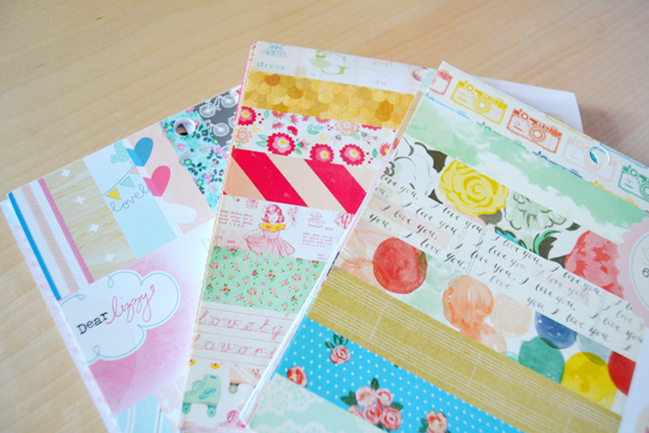 Gather your favorite 6×6 patterned paper pads or paper scraps.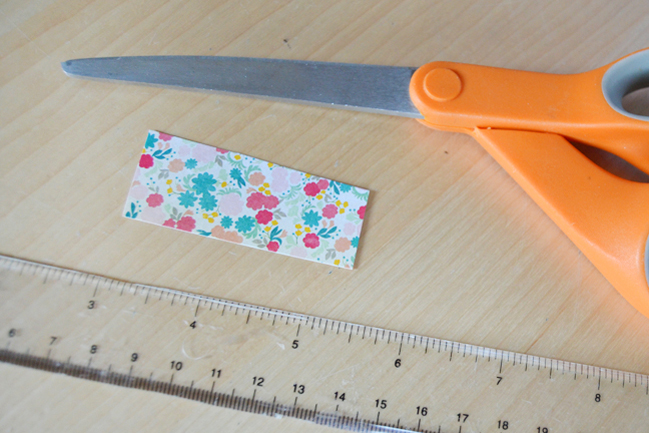 Trim papers 2.4" strips and vary the width.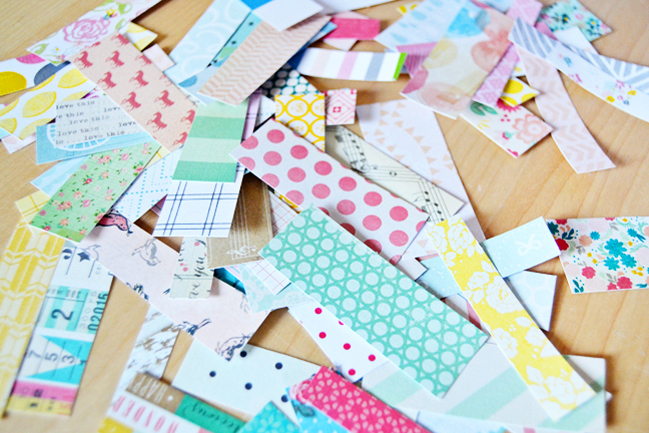 Trim a few dozen paper pieces.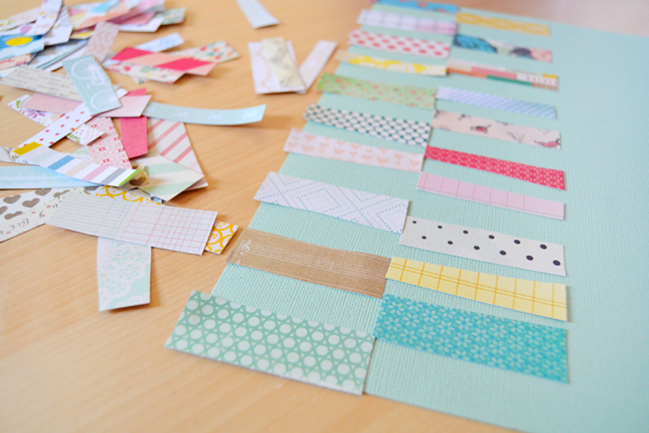 Begin filling up the background of your chosen cardstock with the paper pieces, leaving a gap between each piece.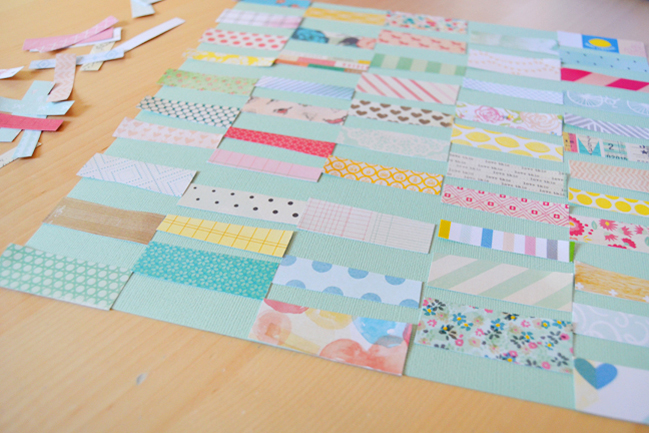 Keep going until the entire background is filled and you like the way it looks!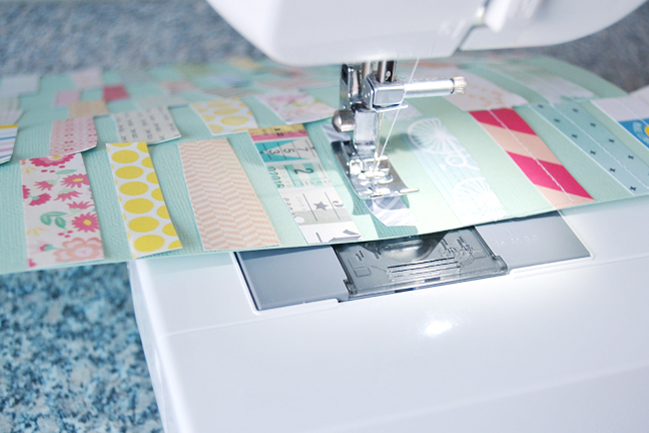 Use a sewing machine to stitch across each paper strip for the quilted finish.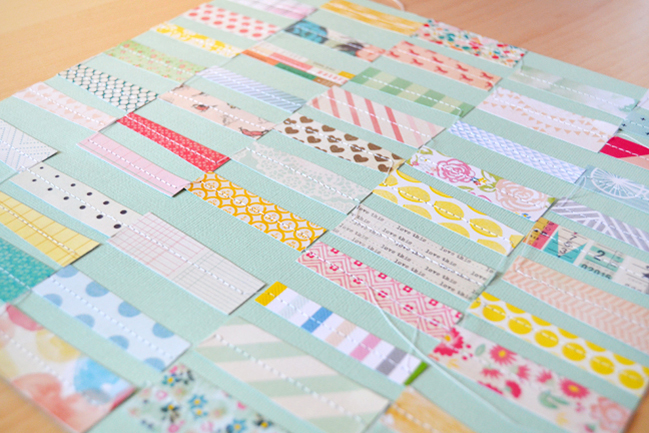 Keep the threads long to also help with the quilted look.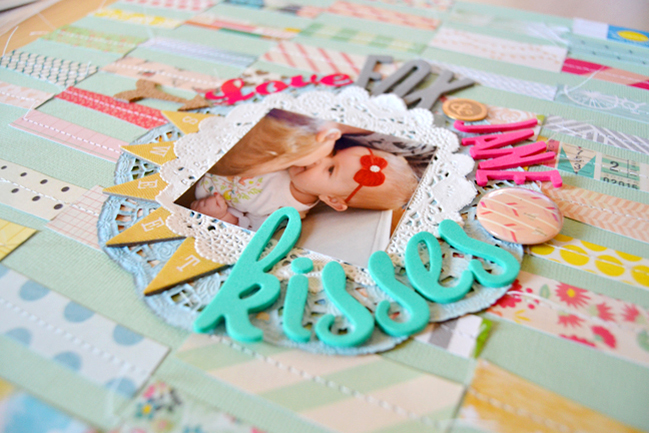 Layer a photo on doilies (the larger one is misted) then create a title around the doilies.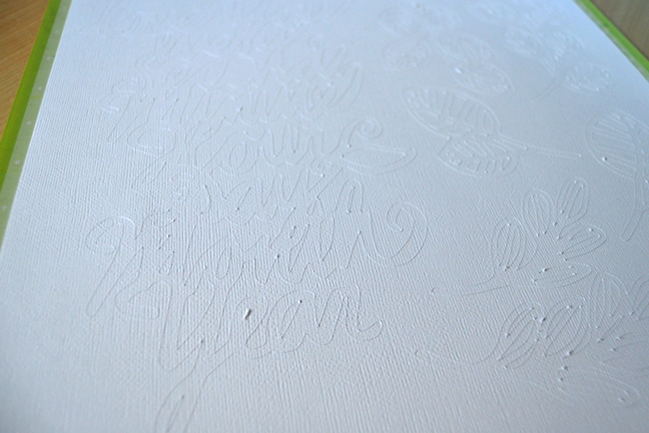 Die cut phrases and leaves from Wilna Furstenberg then adhere it behind the photo. Embellish with a badge, tag with journaling and the date stamped, sequins, and more!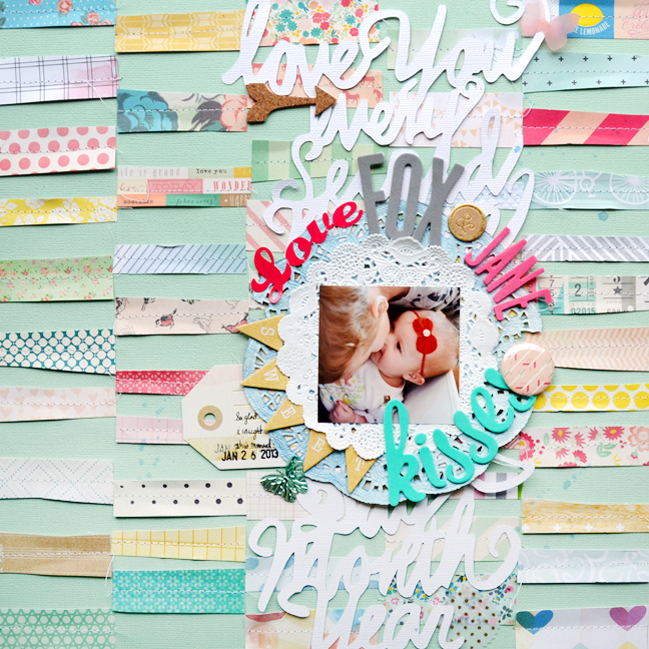 Try finding an image of a quilt on Pinterest and recreating it with patterned paper! You'll create a bright and vibrant layout and use up your paper scraps you've been holding onto!
| | | |
| --- | --- | --- |
| Paige Evans has been scrapbooking since she was 16 years old and worked at her first job at a local scrapbook store. The first time she put pictures and papers together it was a match made in heaven! She is the design team manager/blog hostess for American Crafts, a Garden Girl at twopeasinabucket, and on the creative team for Studio Calico. While not scrapbooking she makes pacifier clips for her etsy shop. Paige is the mother of two adorable children – Fox age 3.5 and Jane almost 2. She and her husband Chris have been married for 7 years and currently live in Grafenwöhr Germany where Chris is a dentist for the Army. You can check out more of her and her work on her blog, Instagram, Etsy shop, Pinterest, Twitter, 2Peas Gallery, and Studio Calico Gallery. | | |

Read more about:
17 June 2014

Next post: Sketch to Scrapbook Page :: A photo and a banner (Welcome to a weekend of online scrapbooking!)
Previous post: Introducing... Mollie Makes Photography