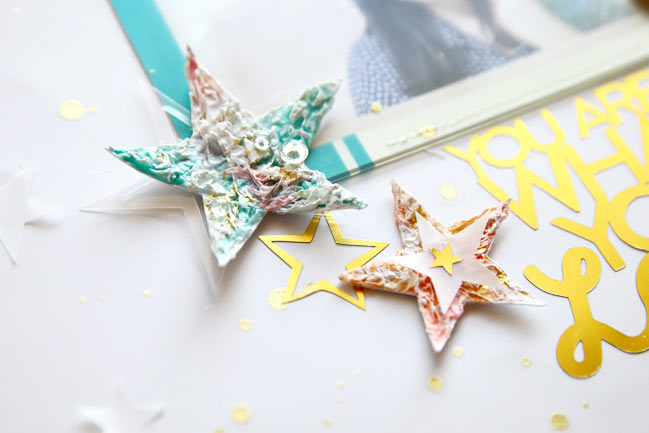 Please welcome artistic scrapbooker Jina Jean, all the way from Seoul, to shimelle.com today. She has some simple steps for a technique I never would have dreamt of, and I can't wait to give it a try. We hope it inspires you too!
I'm excited to share with you how to make an artsy embellishment using tissue paper and gel medium. Tissue paper is one of my favourite materials for efficient expression of various details. As you know, tissue paper mainly has soft texture and transparent property, so it's fit for airy and dreamy effects on your pages. But today I'm going to show you a different way to use tissue paper. I bet you'll find it fun and unique!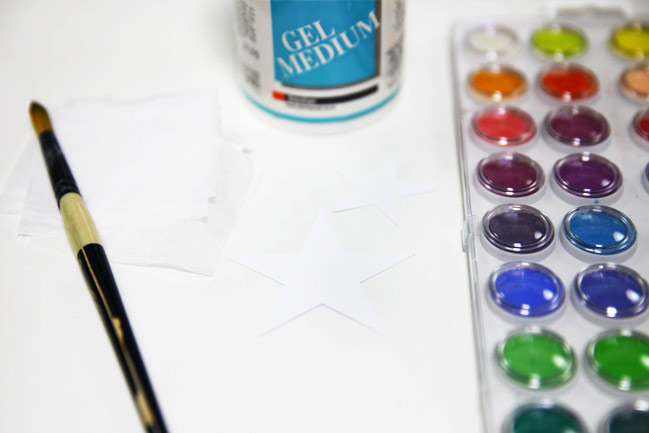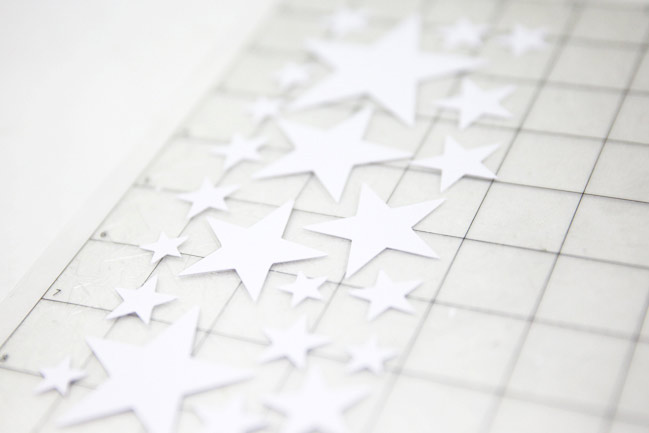 You will need a few basic supplies: tissue paper, gel medium, watercolours, brush, any die-cut shape you want. (I chose stars cut with the Silhouette Cameo.)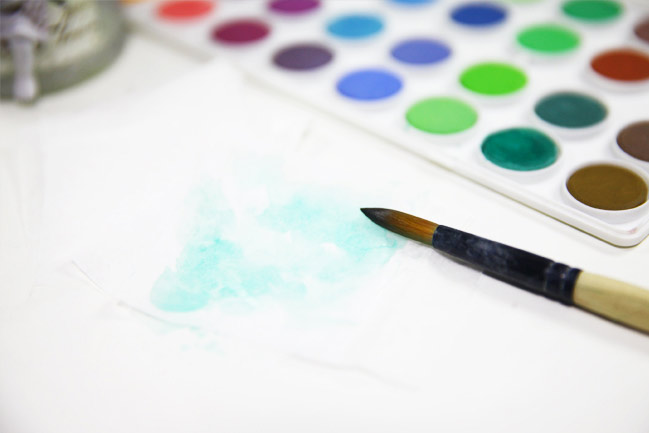 First, I slightly painted over the tissue paper using watercolours and a wet brush.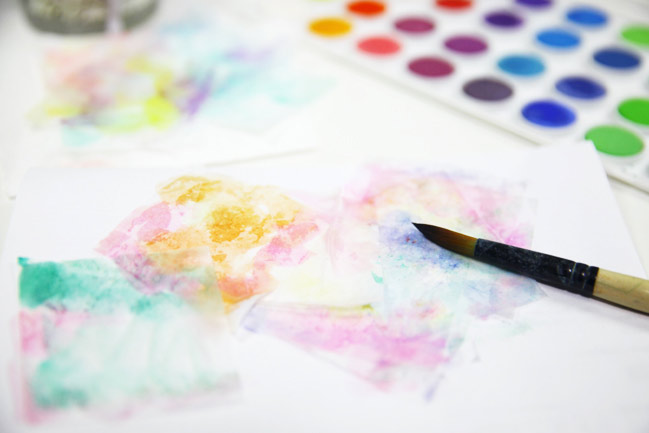 Add more bright colours for beautiful effects.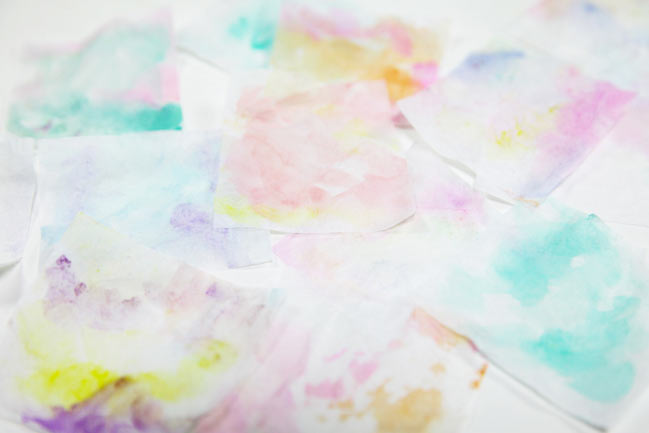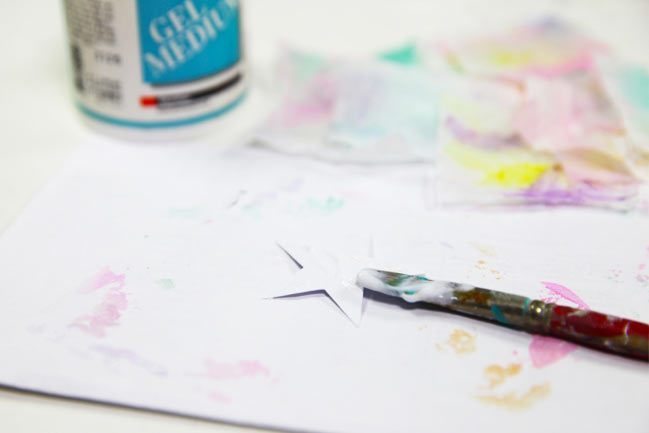 Spread a thick layer of gel medium over the star cuts.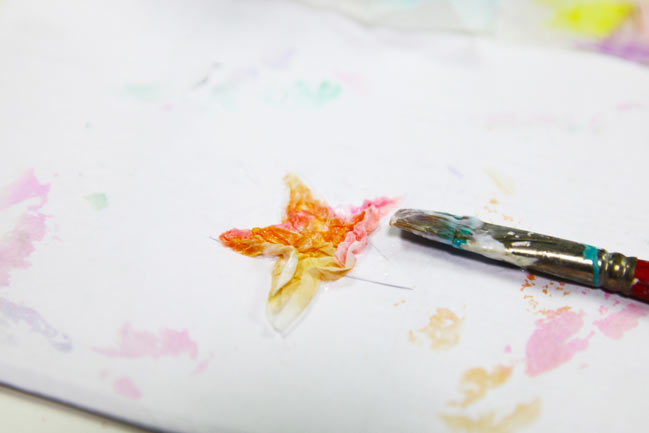 Then attach the tissue paper, adding more gel medium to make beautiful creases and rich texture.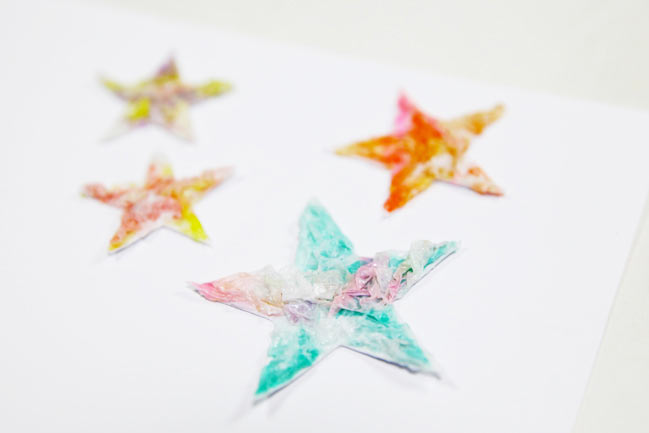 Here you can see another dimension of tissue paper. The more it creases as it dries, the more fun it will be.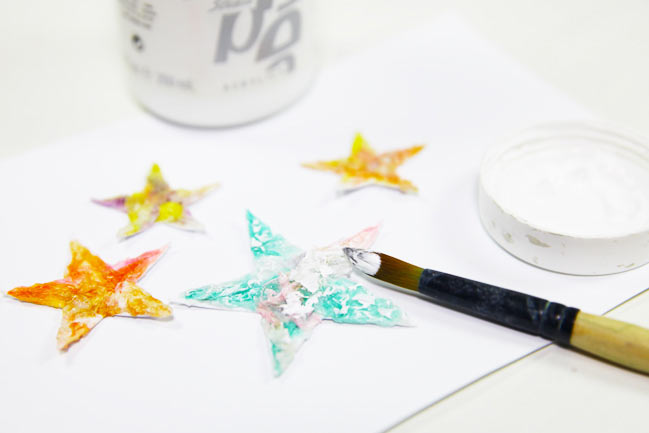 And paint gesso on the surface of stars with dry brush. It makes the texture a little bit shabby and I really like the technique.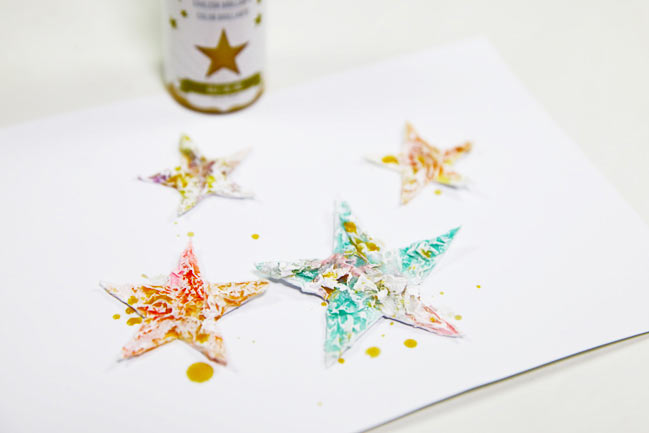 Finally splatter gold ink to complete the tissue paper embellishment.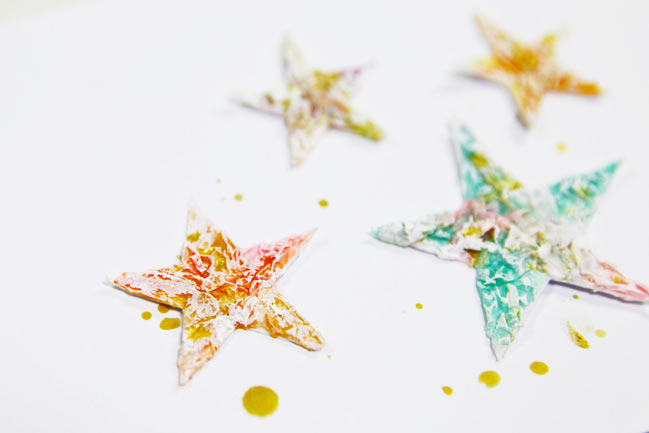 These are some of my favourite stars I created using tissue paper. It would be a unique accent for your project. Awesome!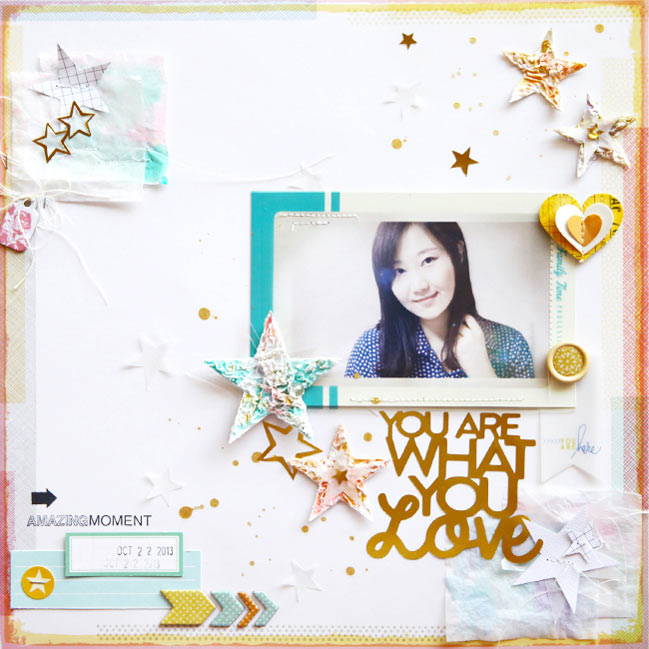 And here's my completed layout.
I built some layers and added my star accents and various embellishments to finish this page. Also I attached leftover tissue paper I painted on the corners of this layout. It seems to be original texture of tissue paper, soft and airy, different from the more manipulated star embellishments. That's exactly the look I like, with multiple looks from the same product on one page, for a variety of textures.
I hope you enjoy this technique using tissue paper and I can't wait to see your unique embellishments of tissue paper. What shape will you try?
| | |
| --- | --- |
| Jina Jean lives in Seoul, South Korea with her family. She is single and is persuing a PhD in Literature. She started scrapbooking in 2009 and currently designs for Gossamer Blue and Write. Click. Scrapbook. You can see more of Jina's projects on her blog, Atelier B . | |

Read more about:
28 January 2014

Next post: 5 Ideas for Scrapbooking with the January 2014 Best of Both Worlds Kit by Laura Craigie
Previous post: Layering the Leftover Bits:: A Scrapbook Tutorial by Ashli Oliver