I love using lots of different patterned papers on my layouts and I find one of the best ways to include dozens of papers is to use a punch and make lots of shapes! American Crafts just came out with a bunch of new, fun, small shapes – perfect for showcasing patterned paper!
Start by gathering your supplies. I chose to work with mainly the Colorwash line by Pink Paislee because the subtle colors perfectly coordinate with the photos I wanted to scrap.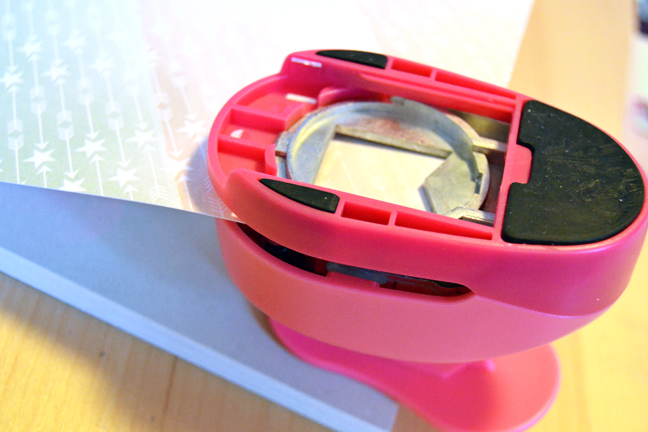 Use a punch or or die cut machine to punch a shape from each of the papers in the 6×6 and 12×12 paper pads of the Colorwash line or whichever line you are using.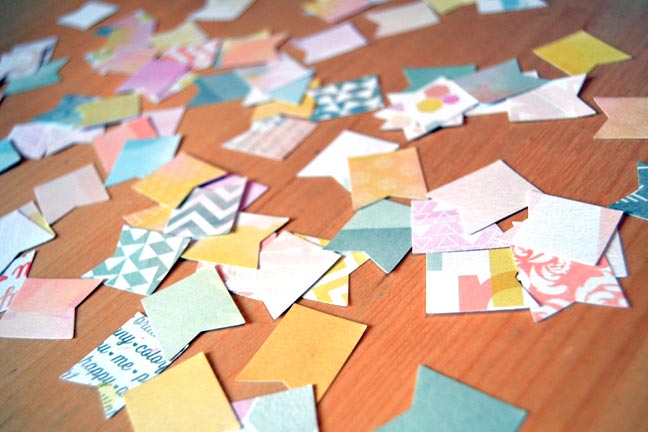 Flip over all the punches so you can see the pretty designs. Consider taking a picture of all the pieces.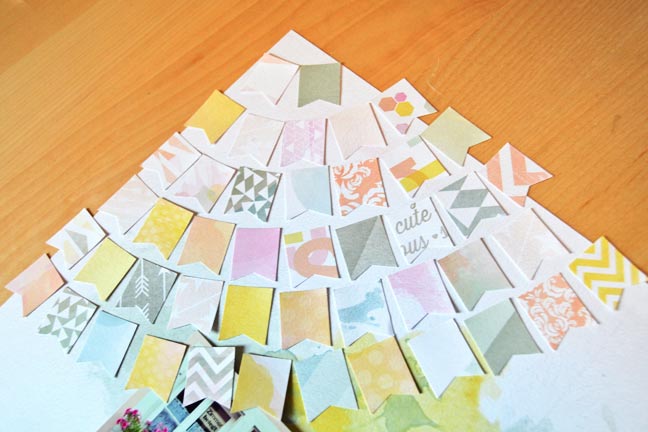 Begin placing the punched pieces where you want them on your layout. Since I used a banner punch I went with a banner theme and placed them in concentric curves around opposite corners of my layout.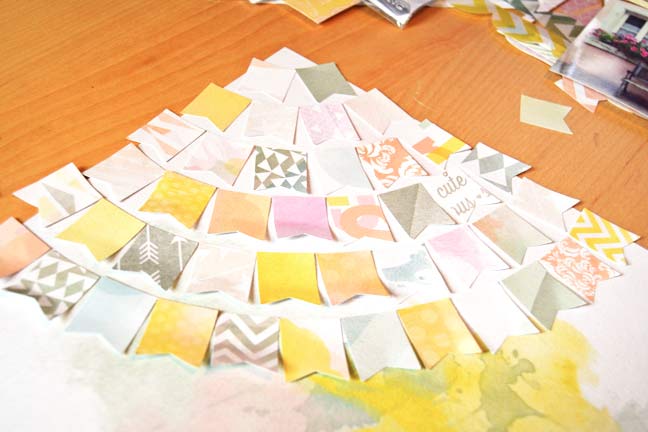 Lightly adhere each of the punched shapes onto the background.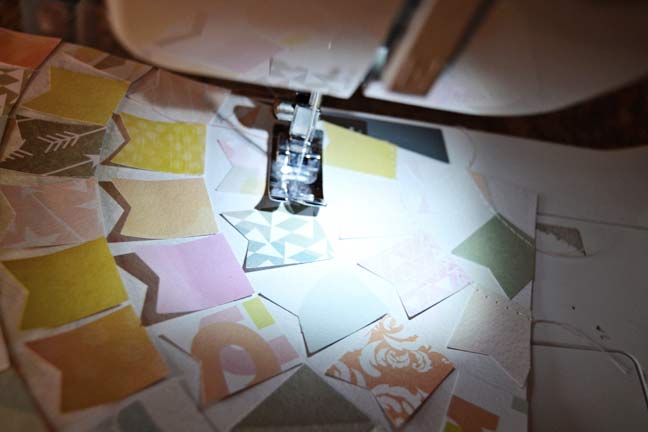 Sew across the top of each line of punches to ensure they'll stay in place for eternity.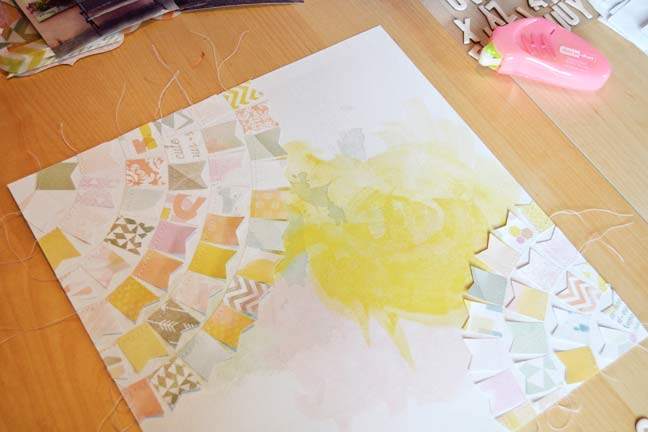 Leave the strings long for interest or trim them off for a cleaner look. I chose to keep them long.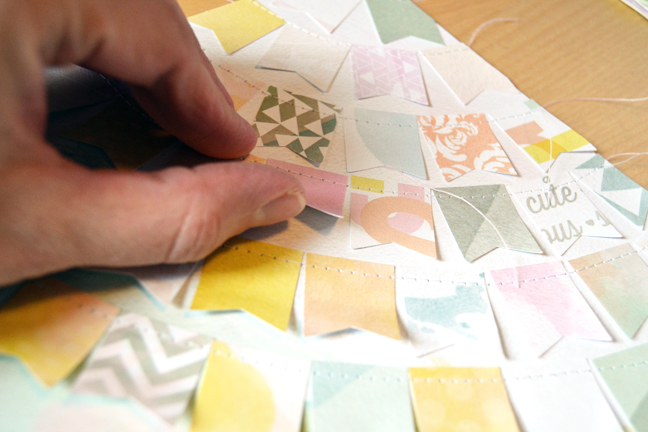 Bend up each punched shaped a bit for added dimension.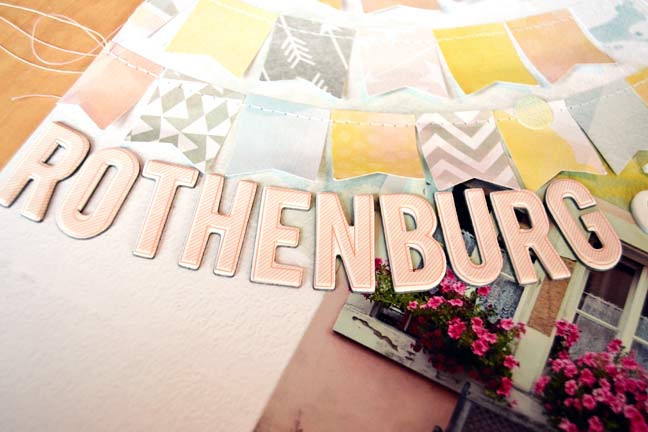 Add a title then adhere photos and embellish until the layout looks complete!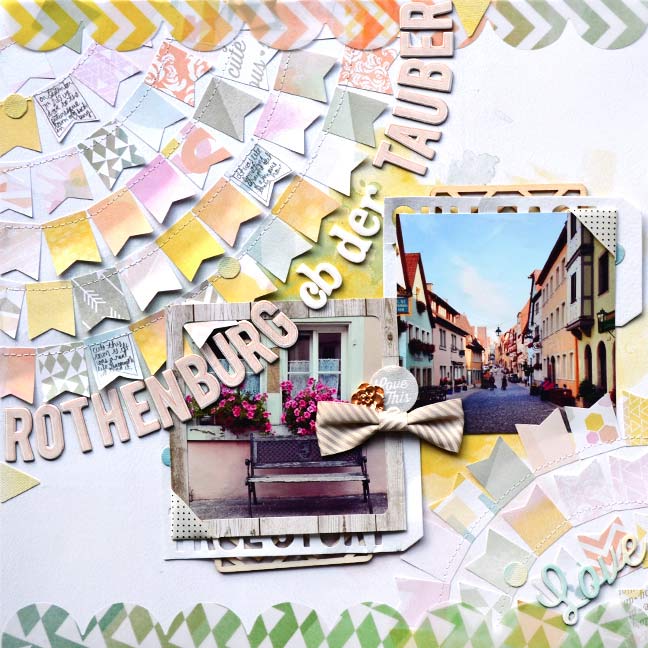 I think the fundamental scrapbooking embellishment is patterned paper so why not try to use as much of it as possible?! With a simple punch you can create dozens of fantastic shapes and designs and create eye-catching projects in a snap.



Paige Evans has been scrapbooking since she was 16 years old and worked at her first job at a local scrapbook store. The first time she put pictures and papers together it was a match made in heaven! She currently works from home for Northridge Publishing – the makers of Scrapbook Trends,

CARDS

, the Create series, Cricut Magazine, Cricut Idea Book, and Signature Series magazines. She is also the design team manager/blog hostess for American Crafts and is a Garden Girl at twopeasinabucket.com. While not scrapbooking she makes pacifier clips for her etsy shop. Paige is the mother of two adorable children – Fox age 3 and Jane age 1.5. She and her husband Chris have been married for 7.5 years and currently live in Grafenwoehr Germany where Chris is a dentist for the Army.
You can check out more of her and her work on her blog, Instagram, Etsy shop, Pinterest, Twitter and 2Peas Gallery


Read more about:
02 December 2013

Next post: Five Ways to Add Glitter into your Holiday Crafting by May Flaum
Previous post: A Christmas Manifesto and Some Holiday Honesty