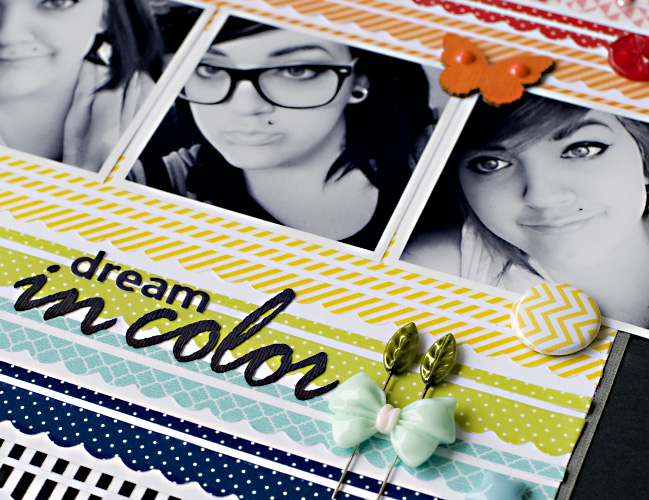 I am excited to be sharing this fun decorative tape technique with all of you! This technique is great because it is a unique way to use up that endless stash of scrapbook tapes we have all collected! And it will give your decorative tapes a whole new look. Today I am showing you how to use a border punch and decorative tape to create a major design on a layout. It is easy and fun- you will love it!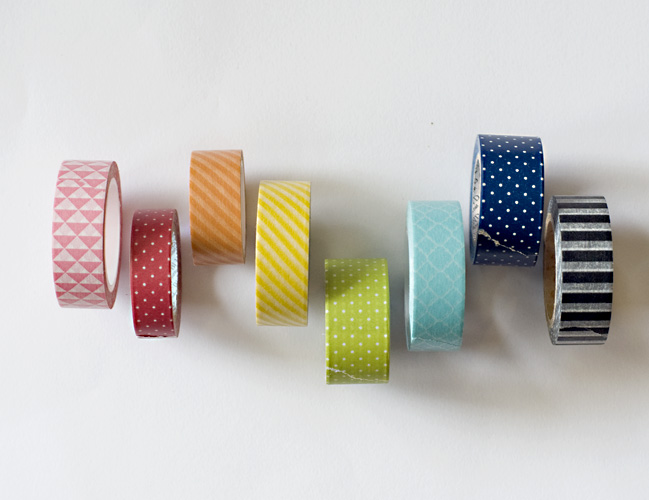 First you will need to pick out up to 8 different decorative tapes. I wanted a rainbow effect, so I picked out 8 different colors and arranged them from pink to black.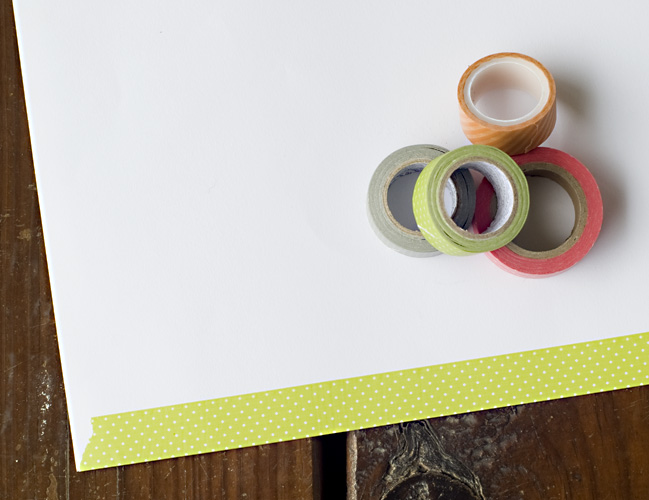 First tear a piece of decorative tape a little bit longer than your actual project. Adhere this piece to the very edge of a scrap piece of cardstock or patterned paper. I have found that papers that are not textured work best.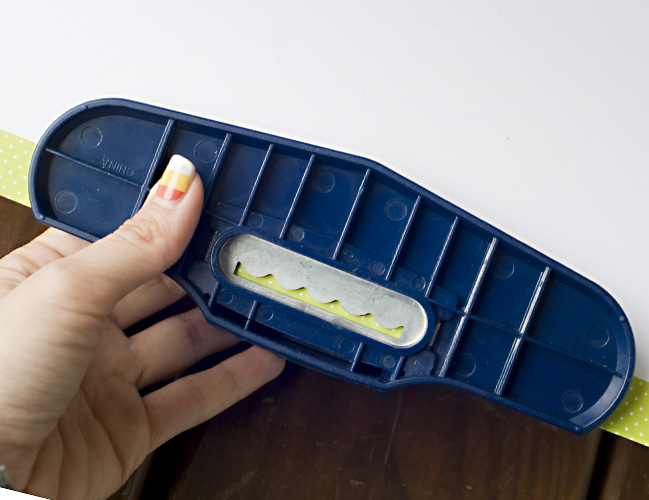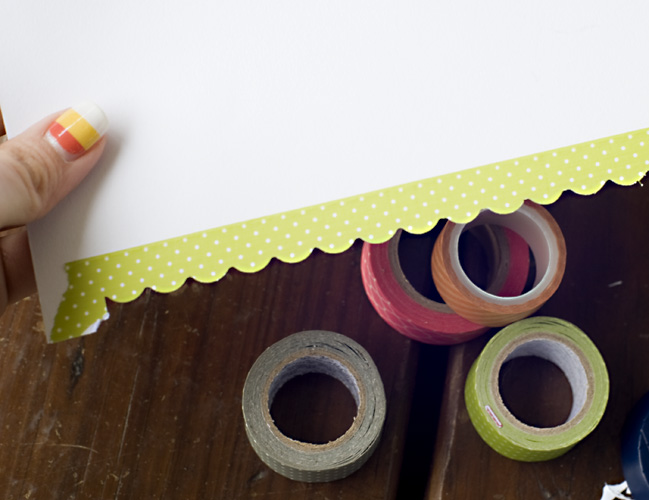 Then use your favorite border punch to make a border the entire length of your tape. I used just a simple scalloped border punch because I didn't want my design to get too busy with all of the different colors and patterns of tape I used.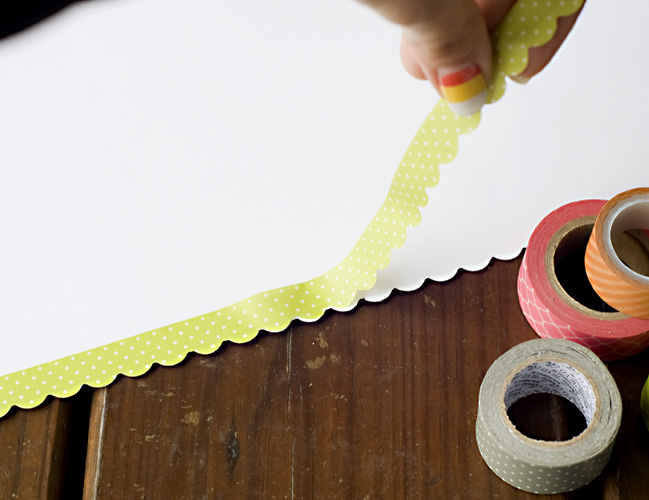 Slowly peel the punched decorative tape strip off of the cardstock. The key is to pull the tape off very slowly and gently to prevent it from ripping.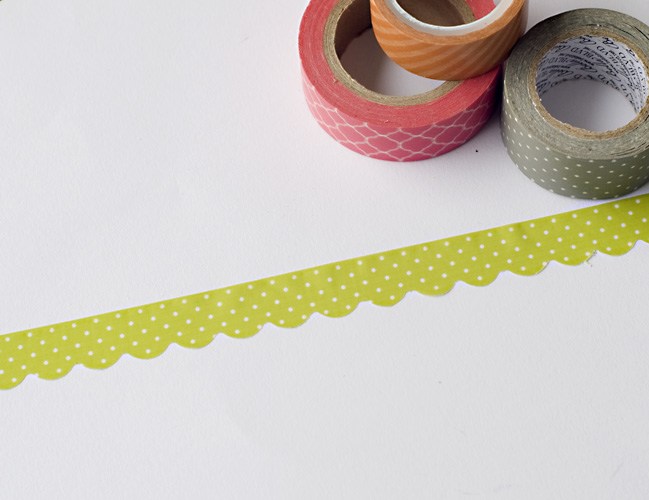 Place the punched decorative tape onto your layout as you normally would. I used multiple punched borders to create one large design onto white cardstock, but your possibilities are endless!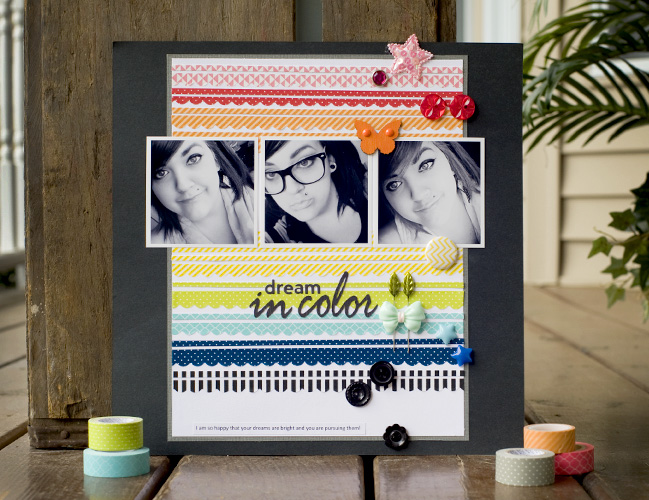 I love that this technique is so versatile- you can use just about any border punch you have at home! And you don't have to create a large design. If this concept seems a little overwhelming, start by punching out just a single piece to use. You can use it as a plain border like I did here or you can use a piece to adhere any flat embellishment to your page. I hope I have inspired you and helped you to use your decorative tapes in a new way!



Tegan lives in northwest Indiana with her husband of 12 years and their 2 furbabies (a Yorkshire Terrier and a Cairn Terrier). She discovered scrapbooking about 13 years ago and it has evolved into a huge passion! Layouts and altered projects are her favorite things to create right now, but she enjoys

ALL

types of paper crafting. You can see more of her projects on her blog. She also loves being a design team member for Carta Bella Paper and the Paper Bakery Kit Club!




Read more about:
29 October 2013

Next post: Five Ways to Scrapbook With Vintage Books by Martha Bonneau
Previous post: Five Ways to Scrapbook What they Say by Sian Fair