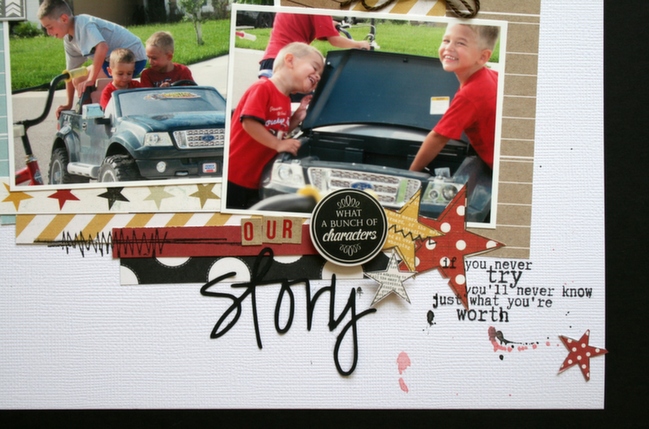 I have shied away from Project Life for years, I tried in 2008 for about a week and that was it. I just wasn't cut out for documenting my everyday, but the products kept getting prettier and prettier and I really had to have some of them. So, here are some ideas on how to use those gorgeous cards even if you don't have a life!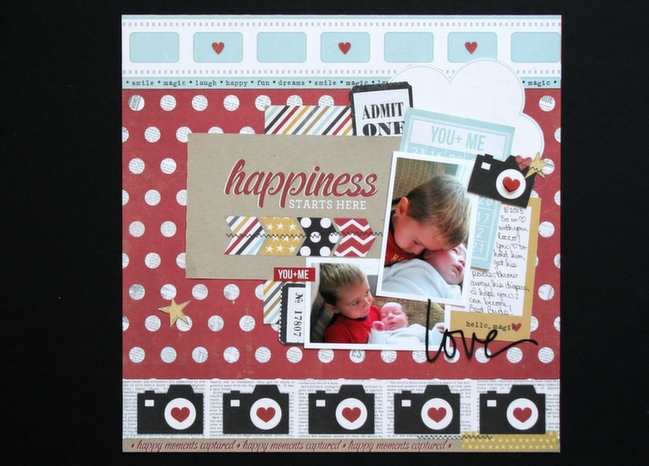 Journaling on your Scrap Pages
The PL cards that are out there might be made for pocket scrapbooking, but they are wonderful to use to journal on your pages. In this layout, Happiness starts here, I used the Simple Stories cards as both a journaling spot and as my title. I even cut the cloud out of one of the 4 × 6 PL cards.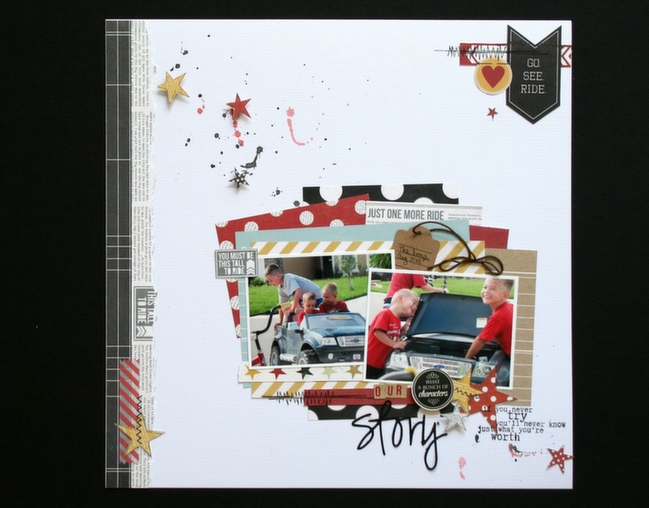 Papers on a Scrap Page
Why would I cut up a perfectly good piece of 12×12 paper when instead I can layer these adorable PL cards and create a quick and easy page that fits my Simple yet layered style? I am hooked! In my layout, Our Story, I layered multiple PL cards from Simple Stories, I fussy cut some stars from the cards, added in a few stickers and used a scrap of 12 × 12 paper to finish out my project.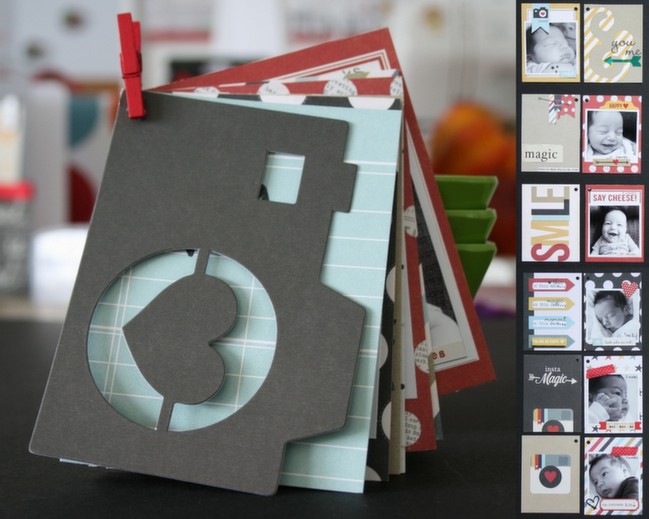 Mini Album
Cute little cards, cute little boy, and together they create a cute little mini album that I can send to his Great Grandparents. In my Rocco mini I used the cards as my base for the album, added a few stickers, and stamps to create a complete album within a short period of time.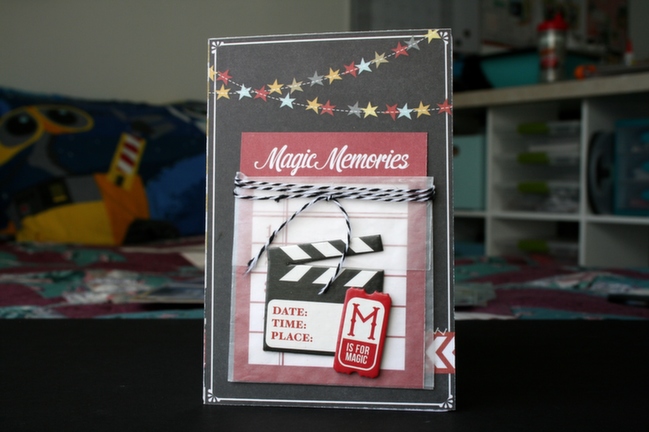 Cards
I love using the 4×6 PL cards to make cards because again, I don't have to use up my 12 × 12 sheets of paper. (I am beginning to think I might be a hoarder!) I used a 4 × 6 PL card as my base, then I added a vellum envelope and a smaller PL card some chipboard and twine to finish up the card. Again a quick an easy card!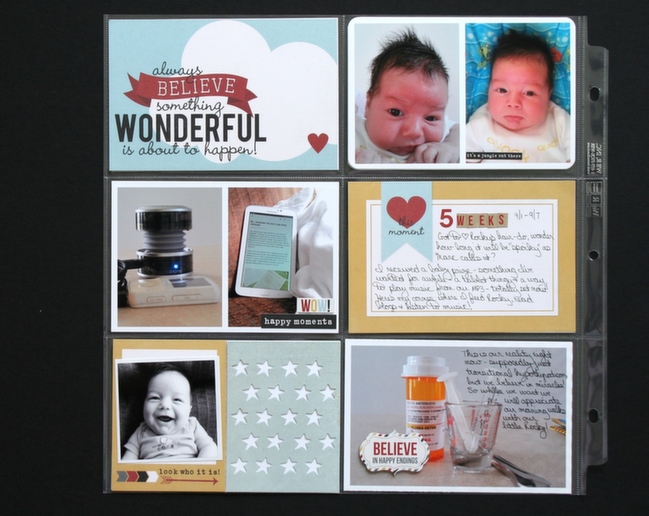 Traditional Project Life
I finally decided that I would break down and buy some of the PL sets, I figured I could use them in a variety of ways and just maybe I would begin to document our everyday life! I started documenting our lives when our little boy was born August 2013 and so far, I am enjoying it. I only use one page and I'm not very specific about the dates so that some weeks might really be 2 weeks in one. Here is my page for week 5 using the same Simple Stories products as in the previous examples.
To me I needed to know that purchasing the Project Life items would be cost efficient and not just a purchase sitting in my closet waiting for my next box of donations to go out. Needless to say, I am hooked! Thanks so much Shimelle for having me, it has been an honor! Stop on by my blog for even more examples of how I have used the Project Life cards, once I got going I couldn't stop!



Wendy Antenucci is from FL and married to her wonderful hubby of almost 14 years. They have 6 kids, ranging from 11-2 months. she started scrapbooking shortly after her first child was born in 2002. Wendy is a

AHM

and homeschooler so tends to scrap during her kids rest time. Her style is simple, but loves to layer and look for the perfect way to embellish her pages that connect with the memory she is telling. Wendy designs for Pebbles, Bella Blvd, and is the DT coordinator for Memorable Seasons an online store. She has been published in Creating Keepsakes, Cards, Create, Scrapbook Trends, Scrap365, and various online publications.




Read more about:
04 October 2013

Next post: Five Ideas for 6x6 Paper Pads by Gretchen Mcelveen
Previous post: Glitter Girl's Scrapbooking Survival Guide :: A New Online Scrapbooking Workshop