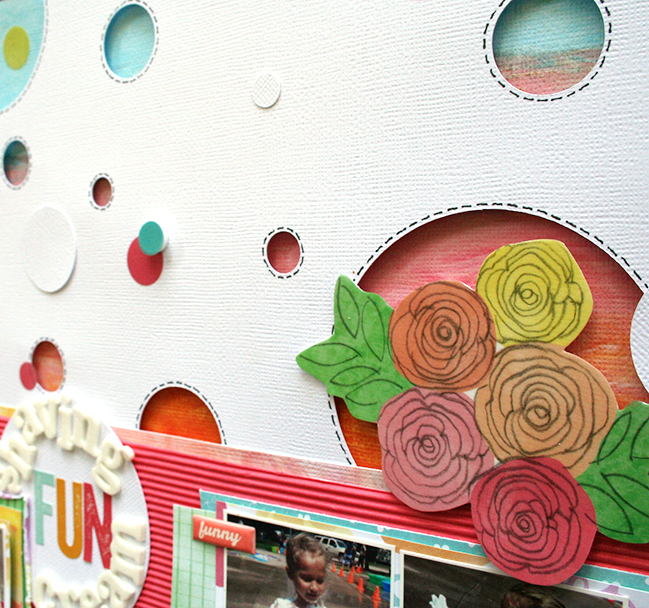 I am so excited to be sharing a technique with you that I accidentally stumbled upon but really, really love. It all started because of the activity captured in the photos – my youngest daughter playing with shaving cream during Splash Day at her preschool. She had a blast covering herself from head to toe in it. I like to experiment with different art mediums so as I was looking through photos, I thought why not try mixing shaving cream with mists to see what I end up with and well, that's what I'm going to show you today.
Let's dive right on in and I'll show you how to create a cool faux watercolor background or embellishments for your next paper crafting project. Warning, this can get a little messy but that just makes it all the more fun!
First, collect all your supplies. You'll need shaving cream, 2 pieces of cardstock, mists in whatever colors you prefer, paper towels and a scraping tool, such as an old credit card. I also suggest you use a craft mat or a surface that doesn't stain.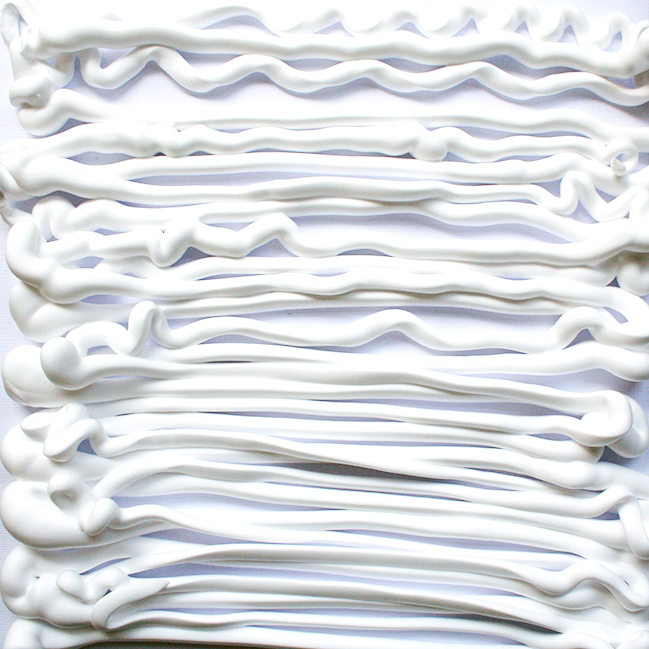 Take one piece of cardstock and apply shaving cream liberally over it.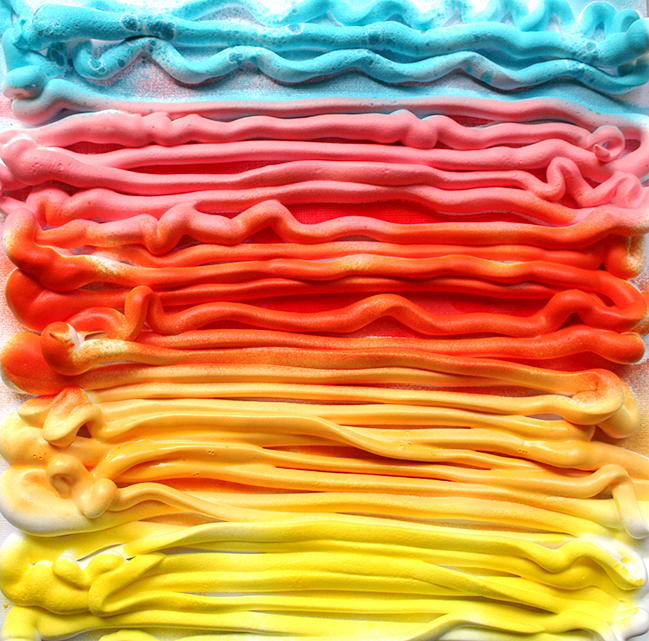 Grab your mists and spray it over the shaving cream. I wanted to use multiple colors to coordinate with the colors in my photo and the colors of the other papers and embellishments I was planning to use. You could do this with a single color or multiple, it's your choice. As I was spraying my mists, I allowed each color to overlap the other a bit.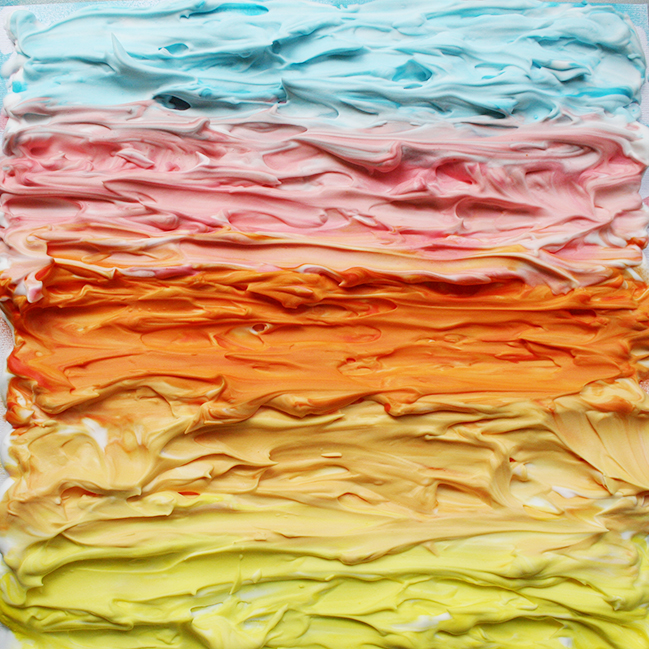 Mix the shaving cream and the mists together, allowing even more overlap of the colors so you avoid getting a solid line at the end of this process, unless of course, that's the effect you want.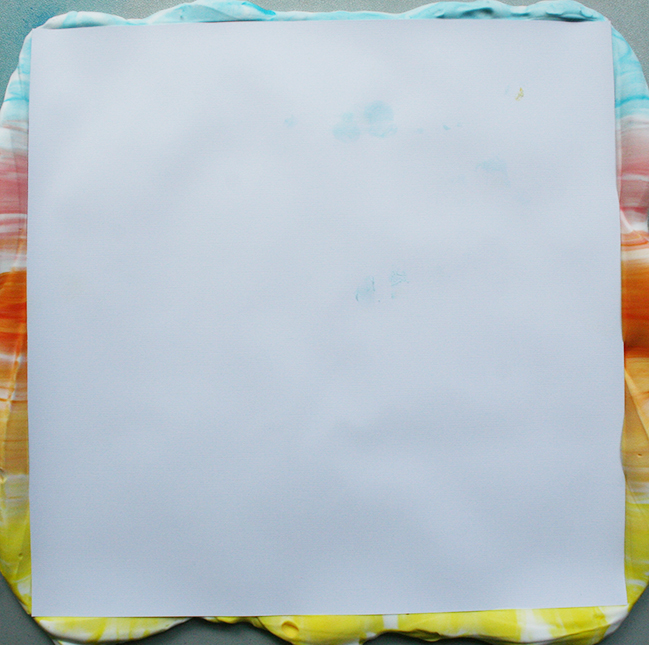 Now, grab your second sheet of cardstock and press it down over the shaving cream mixture. I tried not to let it slip around too much and I let it ooze out the sides to ensure it covered all the edges.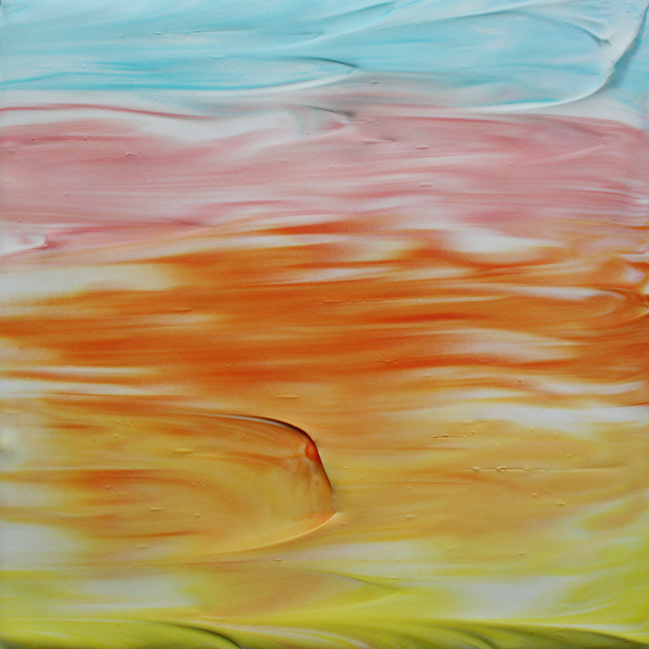 Slowly pull the top sheet of cardstock away from the other and set it flatly on your table surface. Isn't this pretty?!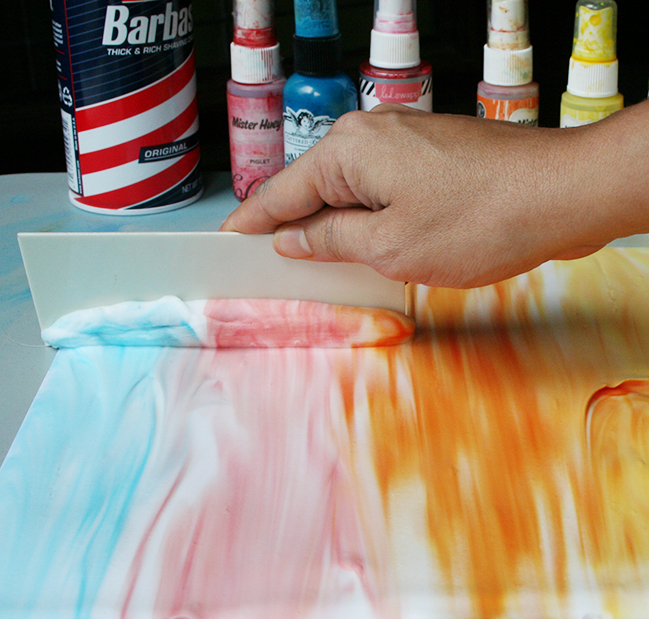 If you haven't made a mess yet, you probably will now. Grab your scraping tool and pull the shaving cream mixture off the page.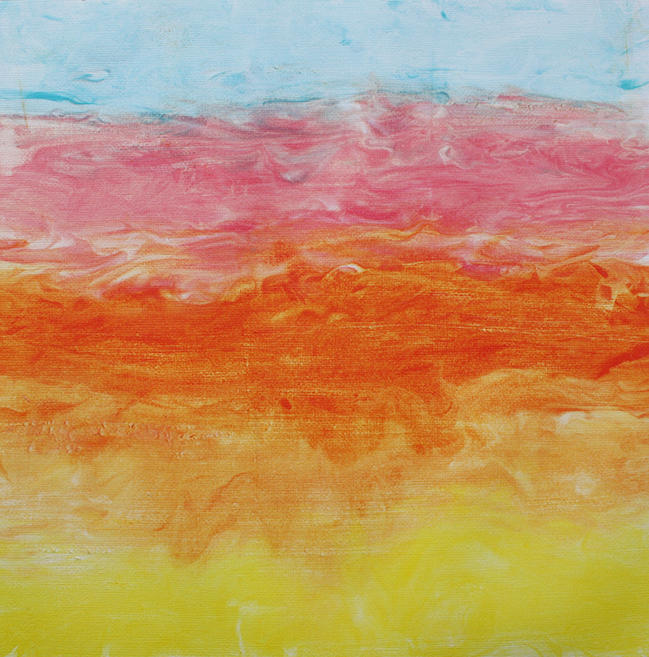 Set the page aside to dry while you collect your photos and supplies to complete the page.
You can choose to use the final result as a background like I did or cut it to make embellishments, such as tags, flowers, journaling spots or whatever your heart desires.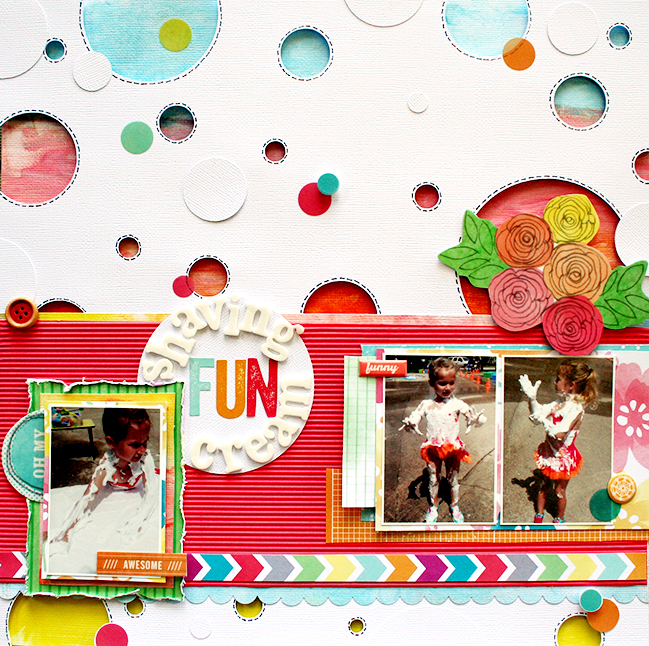 Next, layered more paper, embellishments, photos and circle stickers to complete the page. I chose to reuse some of the circles that I cut out by adhering them to the page as well as the base for title. I chose white foam Thickers for my title since they remind me of shaving cream. The journaling is hidden on one of the paper layers behind the photos.
I challenge you to raid the bathroom cabinets or add shaving cream to your shopping list and try this technique out. There are so many variations to this that you can try. Here are more ideas: Swirl the mixture into a cool design using a toothpick to get a more marble effect, create different patterns with the shaving cream as you apply the mists and mix them together, such as diagonal stripes, chevrons, ombre… Mix the colors separately in a bowl and then paint them on to the paper, press a stencil into the mixture or paint the mixture onto a stencil and then apply to a page. Paint the mixture onto paper, a tag or other embellishment and then wipe off. Apply the mixture to a stamp but I suggest avoiding intricate designs – the ideas are limitless!



Heather blogs at The Spotted Leopard. She lives in Cypress, TX with her husband, two daughters, a bonus son and 2 rescue dogs. Her strong desire to capture the everyday stories for her children is what drives her creativity.
Heather is currently the design team leader for Lily Bee Design and is on the Design Teams/Creative Teams for American Crafts, Little Yellow Bicycle, Gossamer Blue kit club and Scrapbook Circle kit club. Heather's work has been published in Scrapbook Trends, Creating Keepsakes magazines and Creating Keepsakes Special Edition publications. She posts regularly to Instagram, Facebook and Twitter .




Read more about:
17 September 2013

Next post: Five Clever Ways to use Clothespins by Angie Gutshall
Previous post: A quick reference guide to Glitter Girl's scrapbooking adventures