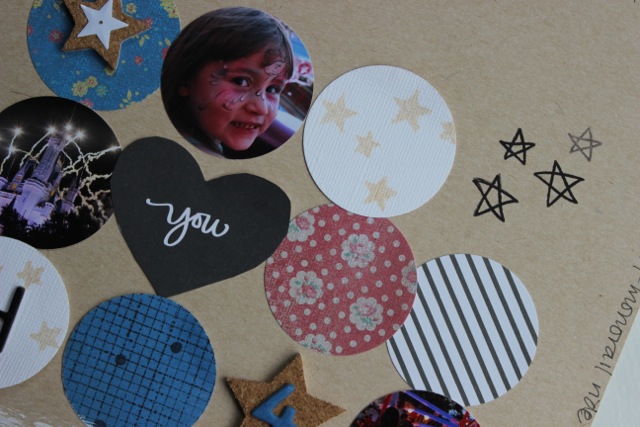 One of my go-to designs is the grid design. It's a super easy way to design any project or layout. Many may think a grid is basic, but I find it to be very versatile.
Today I am going to give you five different ways to use a grid design in your Scrapbooking.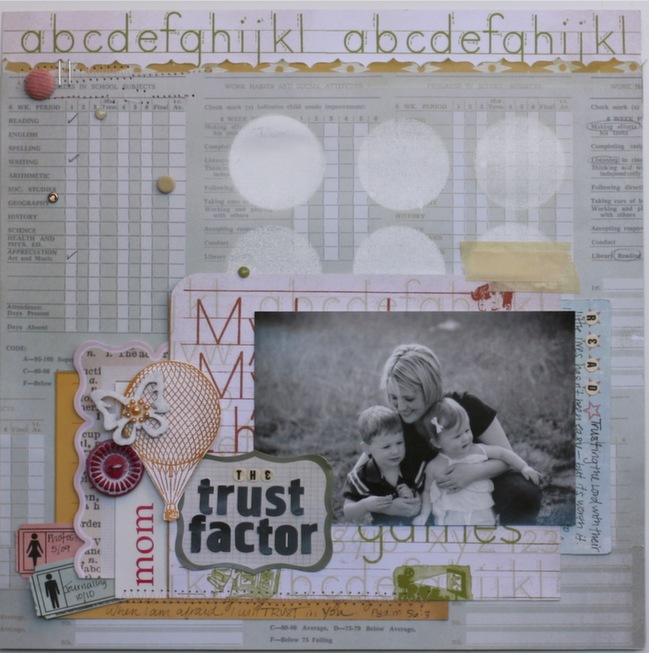 Use a Grid in the Background
A grid design does not need to be front and center in your project. Use it in the background to create a solid foundation for your design. In this layout I used a punched circle mask and painted a circle grid in the background. I then layered my photo and bits and pieces of papers and embellishments over the grid.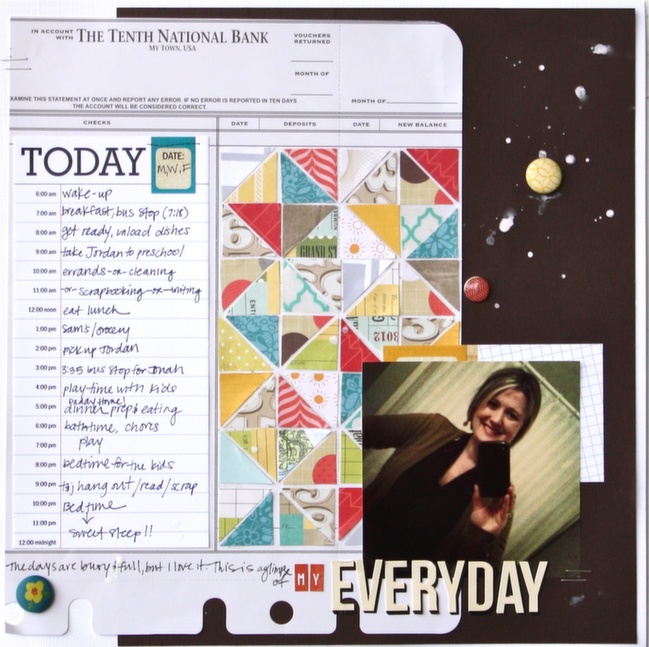 Use Pattern Paper
One simple way to create a layout with a grid is to use pattern paper as your grid design. Don't always think of a grid as something that is perfectly symmetrical. In this layout I created a grid with my papers by punching the pattern paper in squares, then trimming into triangles. The pattern was then created by putting the triangle pieces together in a square and diamond design.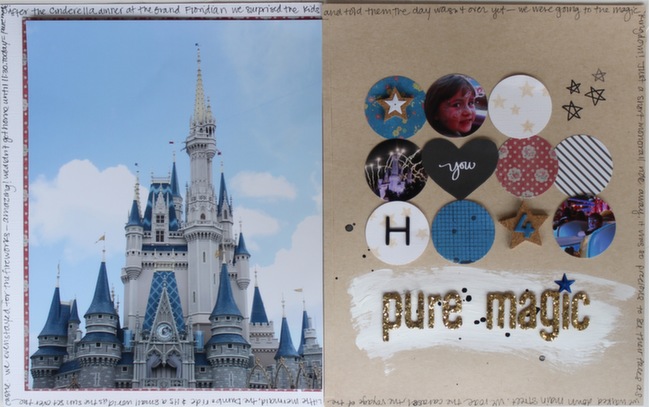 Pair with an Enlarged Photo
Recently I have enjoyed pairing an enlarged photo with a grid in a two page design. The enlargement offers a wonderful focal point for your layout. The grid balances the enlargement with smaller items and details.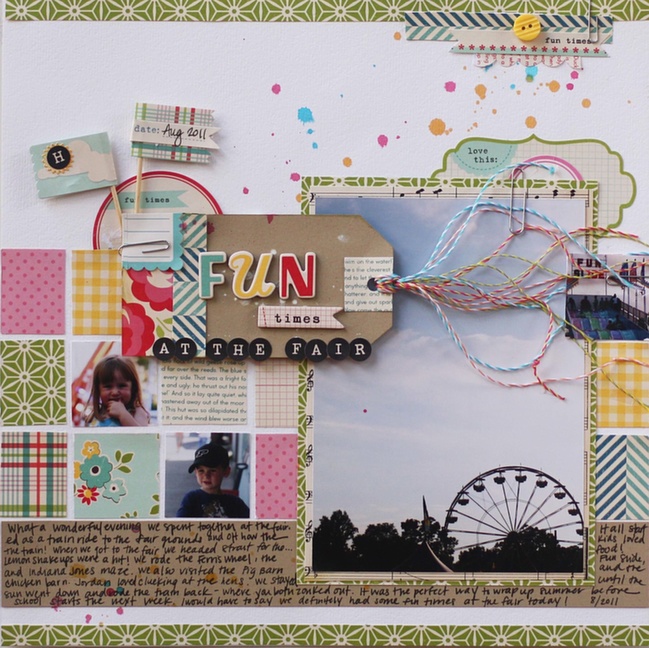 Include Photos Within your Grid
In this layout example I once again used a grid as a part of the foundation, or background of my layout, but I was also able to squeeze in three more photos in my layout by placing them as part of my grid design. A grid design is a perfect way to add multiple photos within your layout!
Project Life
What could be more perfect for a grid design than a system all-ready set up with grid-style pockets? These pocketed pages are a perfect way to complement a layout in your album. I filled my pocket pages with memorabilia and photos to complement my layout.
I hope these 5 layouts inspire you to create with a grid design today!
| | |
| --- | --- |
| Jenni Hufford lives in Indianapolis, IN and is married to Todd. She is a stay at home mother to Jonah James and Jordan Nicole. Jenni enjoys applying the creative aspect of scrapbooking into every day activities with her family. Currently, Jenni is a Blog Contributor for Project Life at Elle's Studio, and is a Jenni Bowlin Studios Ambassador. You can learn more about Jenni on her blog at the Hufford House | |

Read more about:
26 July 2013

Next post: What You've Been Making!
Previous post: Reserve your Christmas in a Box scrapbooking kit for 2013