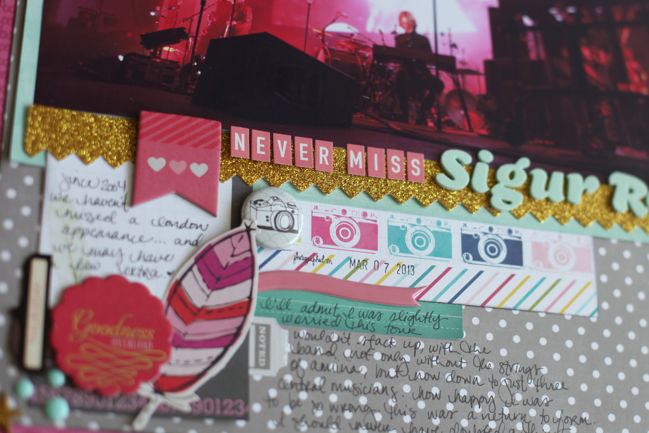 Welcome to the July Gardeners' Digest, with updates from the Garden Girls! Since last month, Glitter Girl has been on several new adventures, covering scrapbooking panoramic photos, adding stamps to your journaling, creating title pages for albums, and using map prints without travel photos.

Here's a look at Glitter Girl's latest adventure, and you can find her new video weekly here at Two Peas. Are you up for her scraplift-yourself challenge?

This month one of my favourite projects in the garden is by Jen Kinkade. I had to pick her bespectacled project in the Scrap your Stash series! As a girl with glasses, I'm loving this trend. Unfortunately it does make me want to shop for funky new frames all the time and glasses are significantly more expensive than paper and stamps! Guess I'll have to settle for new frames on my pages but maybe not on my face. See more of Jen's project here.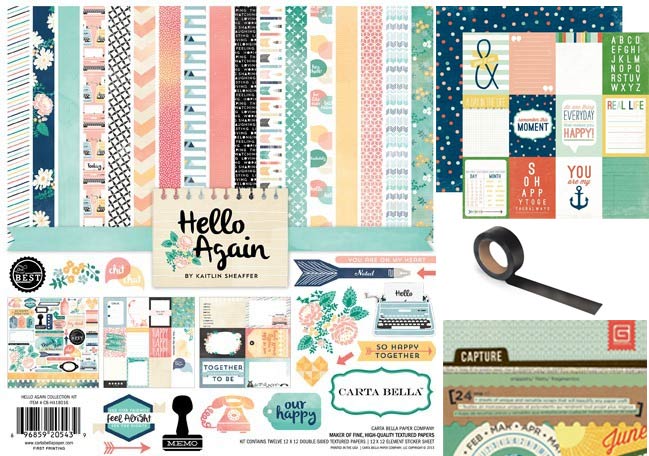 With it being CHA week, new products will start to arrive in the droves next month! But there are a few new things at Two Peas this July that have caught my eye. First up is the Hello Again collection by Carta Bella. It's designed by Kaitlin Sheaffer, the lovely lady behind Ormolu designs, and I'm excited to use that style in paper form! Some other new picks that have jumped into my cart include this cut apart sheet by Echo Park, chalk tape by Fancy Pants, and plenty of new items from BasicGrey's Capture and Carte Postale collections.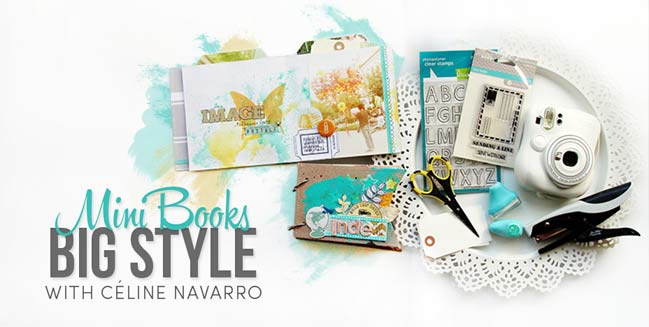 Want a little more scrapping inspiration? One comment left on this post by the end of the month will receive a class pass to Celine's new Two Peas workshop, Mini Books, Big Style. (You can see the full workshop details through that link.) This workshop includes minibooks and technique videos to break down Celine's gorgeous mixed-media style. Although it's designed for mini books, you can definitely use what you learn in this workshop on your standard pages too. No need to wait to see if you've won- if the winner has already purchased the workshop, the class fee will be refunded. Make sure you include a valid address in the email box when you leave your comment, and your Two Peas username would be a great help too, though not a strict requirement. Good luck!
I'm the last stop on the hop today, so you can jump to Paige to find the beginning and follow right on through to see what the Garden Girls have to share with you! Enjoy! And you can find the full list of links on the Two Peas blog.


Gardeners' Digest is a monthly update from the Garden Girls, the design team at Two Peas in a Bucket. To keep up with the Garden Girls throughout the month, check out the garden gallery any time!

Read more about: adventures-of-glitter-girl two-peas-in-a-bucket
22 July 2013

Next post: Origami Arrows:: A Scrapbook Tutorial by Marcy Penner
Previous post: What You've Been Making!