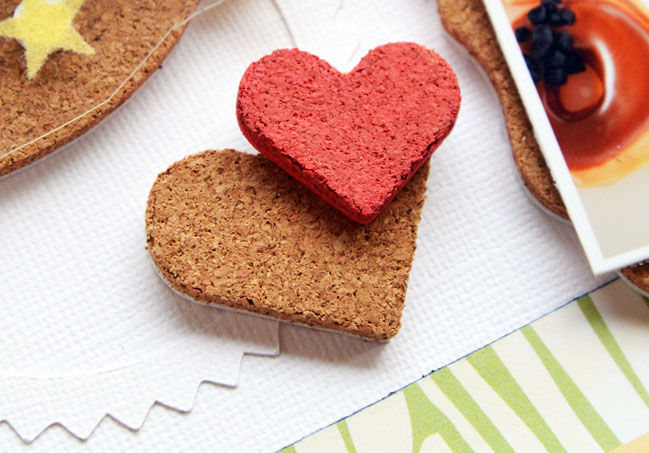 Recently, I have been smitten by cork products. I like its natural color, fun shape, and unique texture. It's easy to add cork to your projects as cork is so versatile. Today, I'll share five fun ways to use it with you.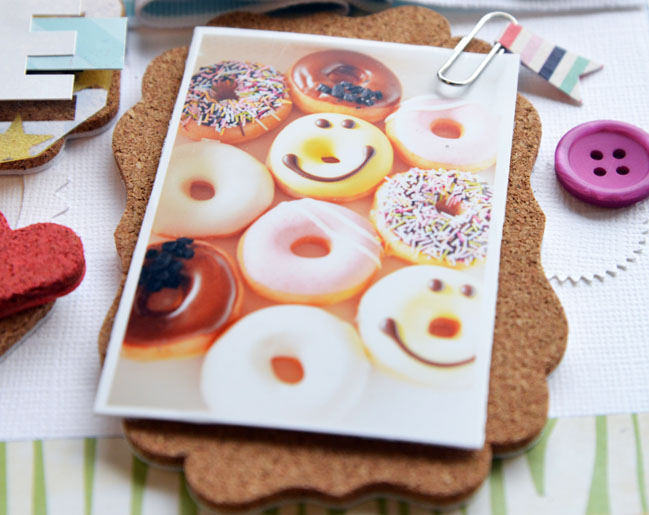 Use as a Photo Mat
I used the Cork Label Stickers as a photo mat. A 4" x 2 3/4" scallop bracket is perfect for a wallet size photo. I just put my photo on the Cork Label Stickers with a small paper clip.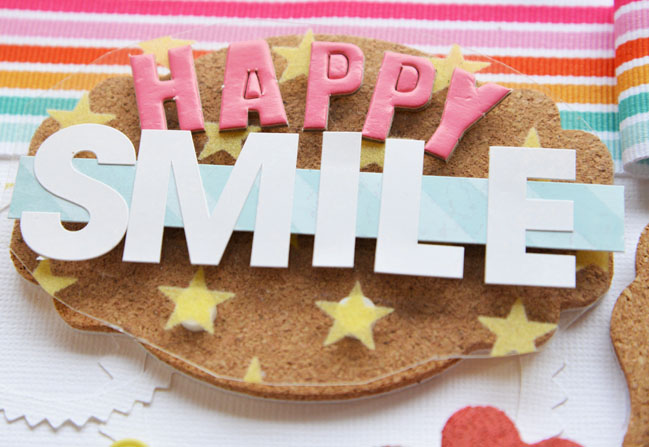 Perfect for a Title Space or Journal Spot
I have decided to use the 4" x 2 3/4" bracket as a title space on my layout. I put a flocked Transparency, tape stickers, chipboard alpha, and alpha stickers on the Cork Label Stickers.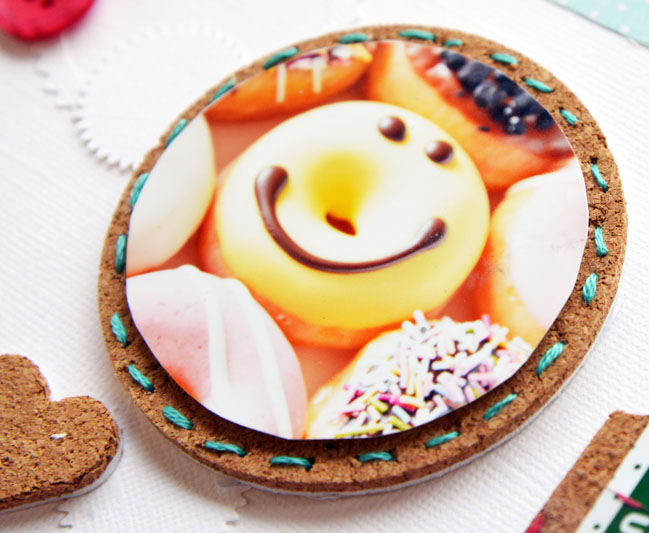 Decorate with Stitches
Cork is so soft, you can easy to sew it. I cut my photo into a round shape and put it on the 2 3/4" x 2 3/4" Circle. I stitched around it with green embroidery thread.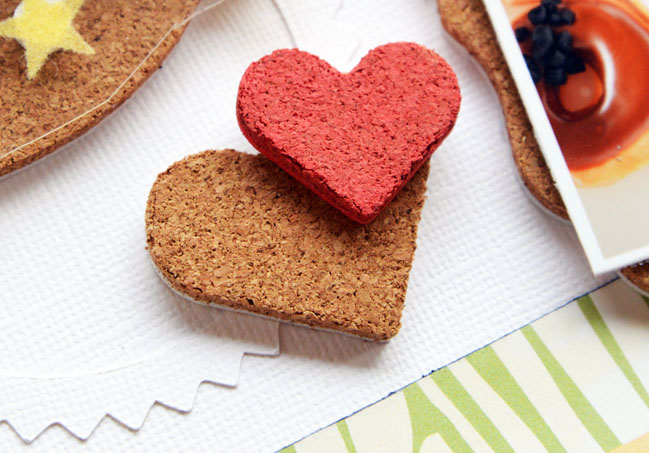 Paint it your Favorite Color
Heart shaped cork is so cute, I added a couple of them to my layout. I wanted to paint one of them in red which I painted with acrylic paint.
Decorate with Brads
Cork Shape Stickers have thickness and the surface is very soft. Here I added three small brads and a large fabric brad to the 1" cork shapes arrows.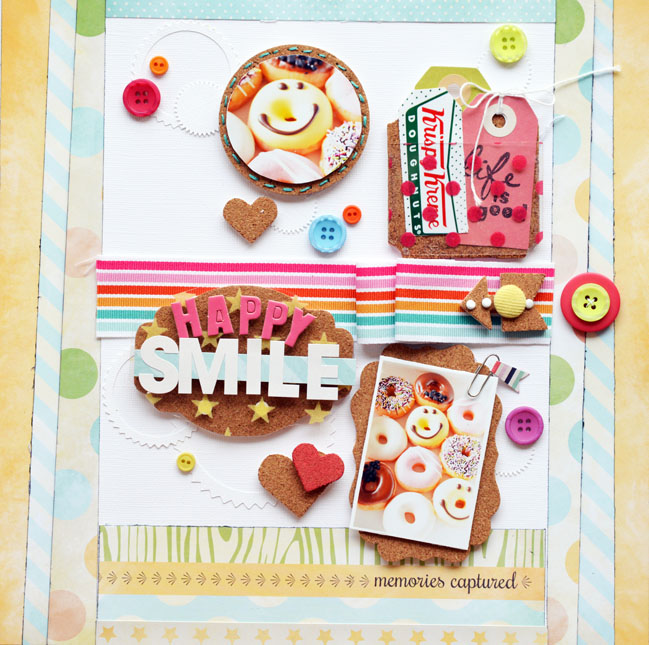 My gallery at two peas in a bucket showcases several more projects which I have used Cork products. I hope you enjoyed my Cork project!
| | |
| --- | --- |
| Yuki Shimada lives in Japan with her husband and two daughters. She loves to make layouts and cards. She currently designs for Fancy Pants Designs and Simple Stories. She has been published in Scrapbook trends and Cards. You can catch up with Yuki on her blog at Love Today and on her Facebook. | |

Read more about:
19 July 2013

Next post: What You've Been Making!
Previous post: Mixed Media Light:: A Scrapbook Tutorial by Christin Grønnslett