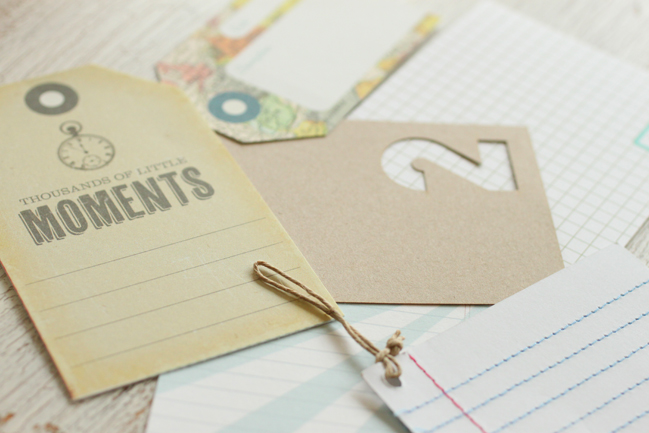 Tags are one of my must-have scrapbook supplies, and something that I find myself using on almost any project I create. It's appropriate that my first design team position was for Elle's Studio, a tag manufacturer. Tags come in so many shapes and sizes and are extremely versatile for use on any paper project! Today I'd like to share five ideas for using your tags for more than just journaling on a layout.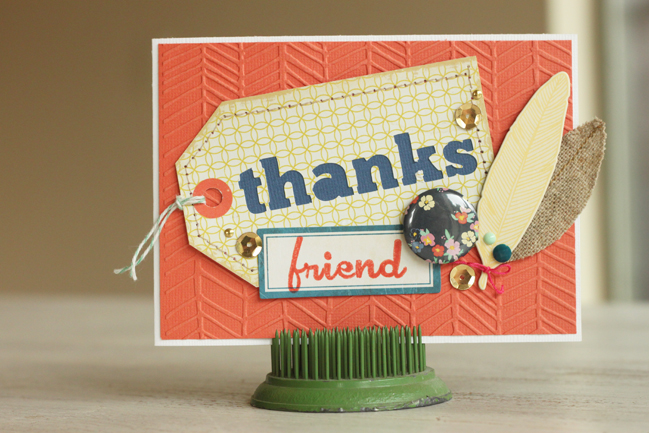 As a Die-Cut Greeting on a Card
For this card, I typed the word 'thanks' in my die-cutting machine's software and sized it so that it would fit on my Crate Paper tag. Before making the final cut, I did a practice cut on a piece of scrap paper sized the same as my tag. I backed the finished tag with a contrasting cardstock to make the greeting stand out. After that, a piece of embossed cardstock and a few embellishments were all I needed to finish the card. Note: If you don't have a die-cutting machine, you could also stamp a greeting on your tag.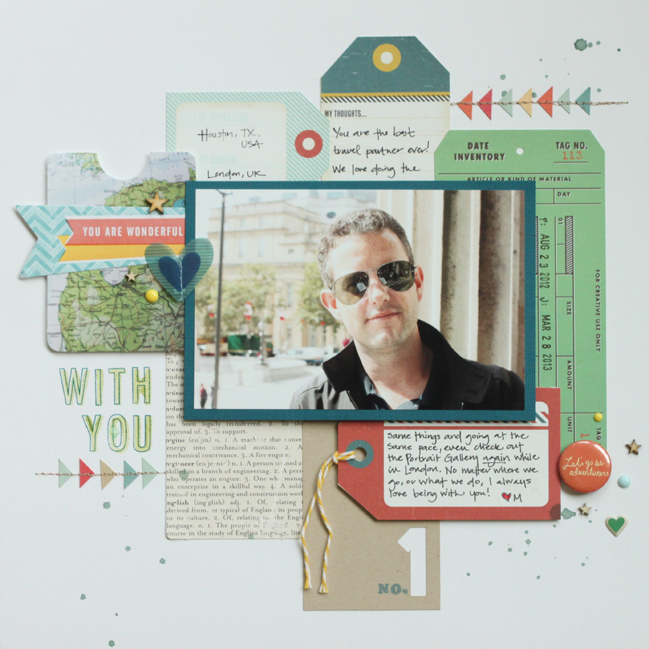 As a Replacement for Patterned Paper
If you're anything like me, you have a lot of tags sitting around in you stash. For this layout, I used a series of tags cut from one 12" x 12" patterned paper sheet by Crate Paper, along with a few others that coordinated, to replace patterned paper on my layout. When doing this, be sure to coordinate colors & themes in the different tags you use to obtain a cohesive look.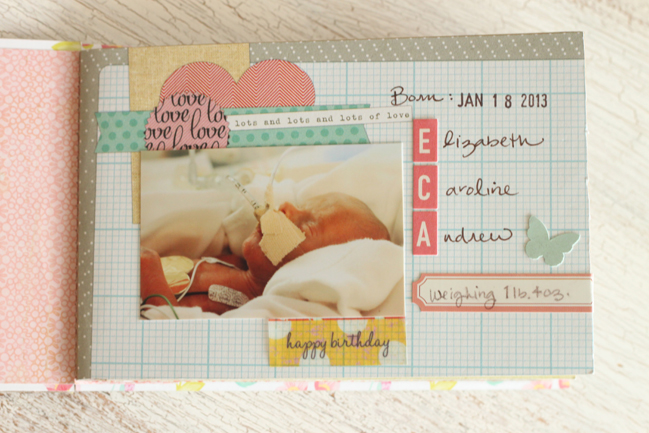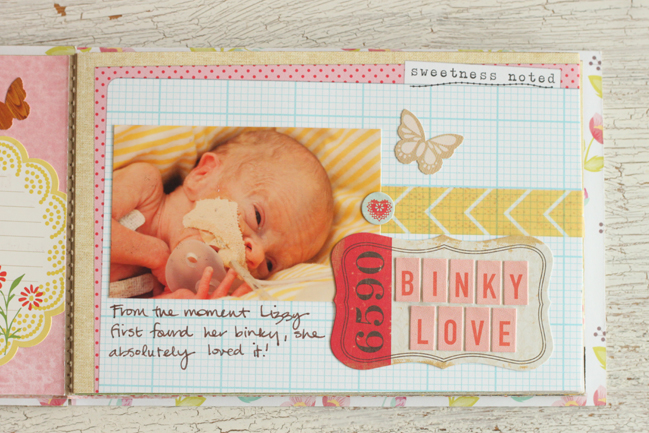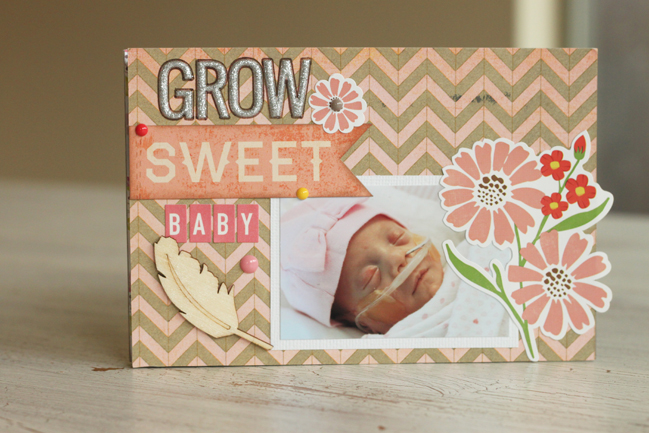 As Pages in a Mini Album
I love creating mini albums, but sometimes I find that premade albums just aren't the right size for my project. I created a tiny mini album using Elle's Studio tags before, but for this album, I found that the larger 4" x 6" tags worked perfectly. I created this tutorial for the smaller mini album, and you can change the sizes to suit whatever journaling tags you wish to use for your pages. When using tags to create the background for pages, I don't feel like I have to add so much to the page besides a photo and a few non-dimensional embellishments, which helps to create the mini album quite quickly!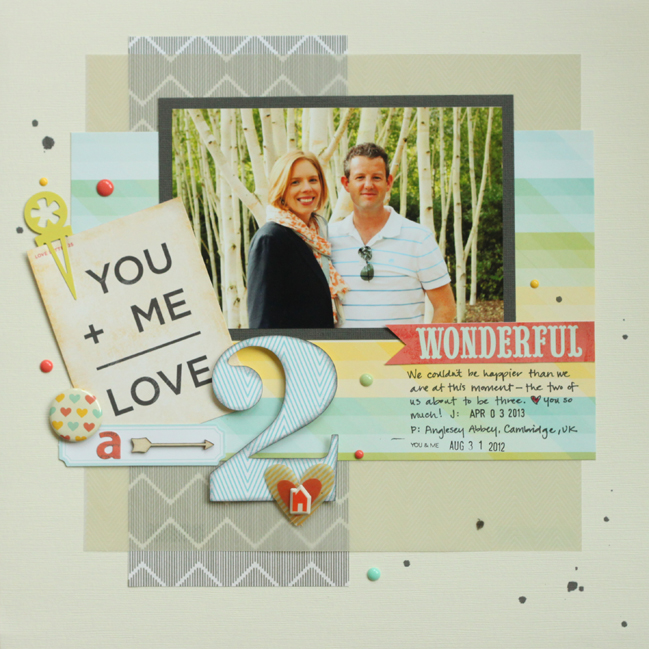 As a Title for a Scrapbook Page
On this layout, the tag I chose to use as my title was totally complete & worked really well with the story that I chose to document. You can also find tags in which you can add words to create a title. For instance, if you find a journaling tag that says, "all the little things" like this Elle's Studio tag you can add, "'that I love about you," below it in letter stickers to create your full title. Sometimes, my entire layout design will start with a title that I come up with from a tag!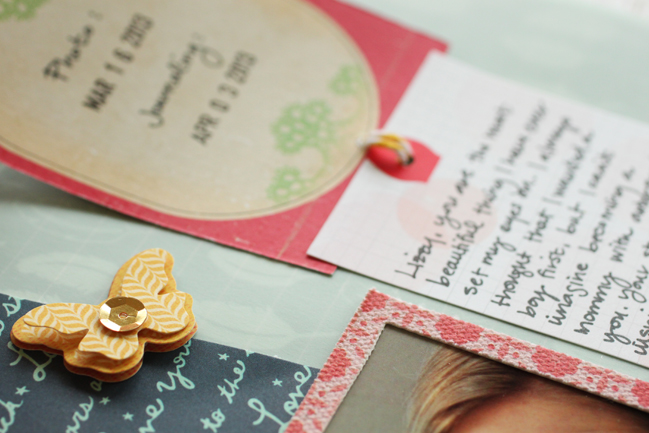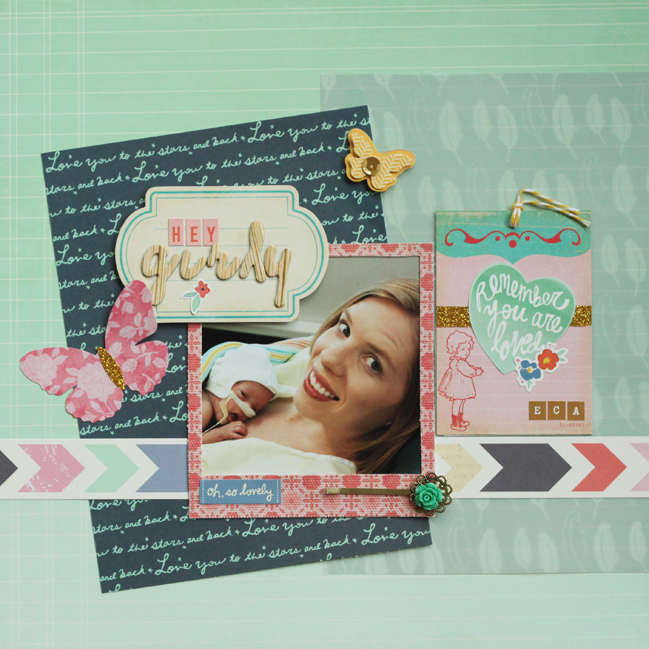 As a Way to Hide Private Journaling
On my 'Hey Girly' layout, I wrote a very personal message to my daughter Elizabeth on a journaling tag. To keep the message private and only for her to read later, I layered two journaling tags and tied them together with bakers twine. I embellished the top tag to match the rest of the layout & put my private journaling on the bottom tag, which is covered by the embellished tag on top. Once the layout is pulled out of the sleeve, it will be easy for Elizabeth to lift up the top card and read my message.
| | |
| --- | --- |
| Meghann Andrew is wife to Simon, brand-new mother to a beautiful baby girl, Elizabeth, and a former interior designer. She currently resides in Houston, Texas, but in the past 5 years has lived in 4 different states and the United Kingdom. Besides scrapbooking, she also enjoys traveling, cooking, baking, and of course eating what she has created! She has been fortunate to be published in Scrapbook Trends magazine and included in the design teams for Elle's Studio (which started her obsession and hoarding of tags) and Get it Scrapped. You can find her at Meghann's Little Corner and on Twitter and Instagram as meghannandrew. | |

Read more about:
12 April 2013

Next post: Layering with a Photo:: A Scrapbook Tutorial by Janna Werner
Previous post: What I made with the March scrapbooking kit