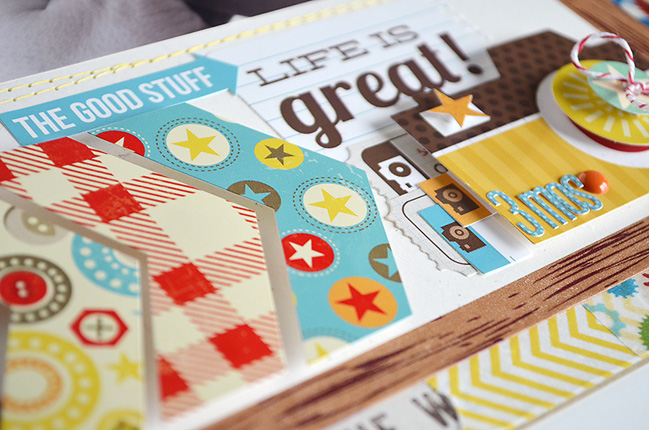 It took me a while to jump on the washi-tape bandwagon but once I jumped on, I did it with exuberance! After I broke down and purchased my first roll of washi tape, I simply couldn't stop! I wanted every color, every pattern, every design – they are all so fun. Now I have a large collection, and I"m always looking for new ways to incorporate the washi tape on my projects. Today I am happy to share one of my latest washi tape creations with you – a Double Washi Frame! The process is really quite simple, but so unique to each and every project.

First, gather some of your favorite rolls of washi tape from your stash. You'll also need two sheets of cardstock. I chose kraft and off-white 8 ½" x 11" papers for my layout.
Decide which sheet you want to use for the base of your layout. Grab your washi tape and start tearing off pieces – placing them around the perimeter of your background paper. Leave a ¼ border of the background paper showing around the edges.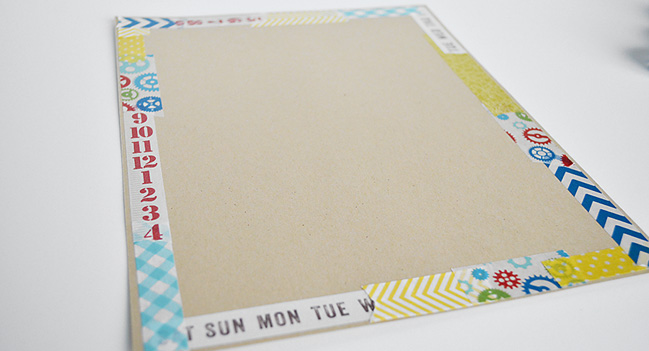 Complete the frame around the background.

Now trim the other sheet of cardstock to fit within the border you just created. I trimmed 1" off the side and 1" off the bottom.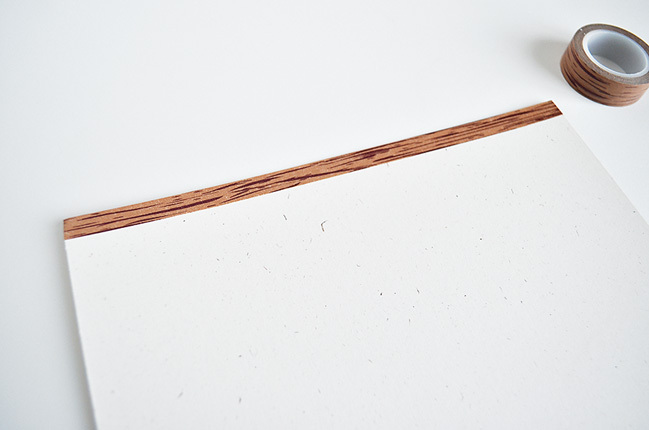 Add a strip of washi tape all the way across the top of the card stock. Leave part of the washi tape hanging over the edge & wrap the edges around to the back to make the edges look finished.
Repeat this process on all four edges.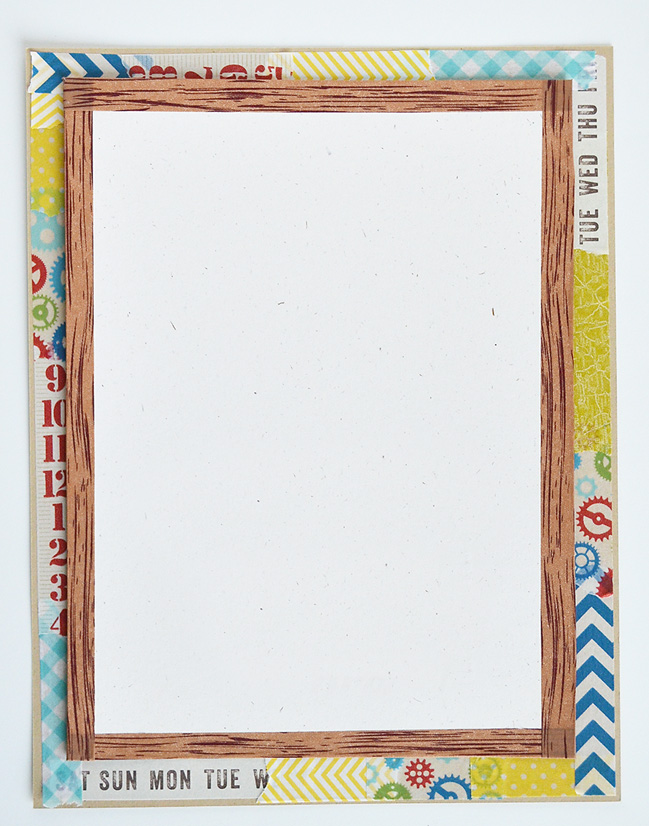 Now place the smaller frame on the background.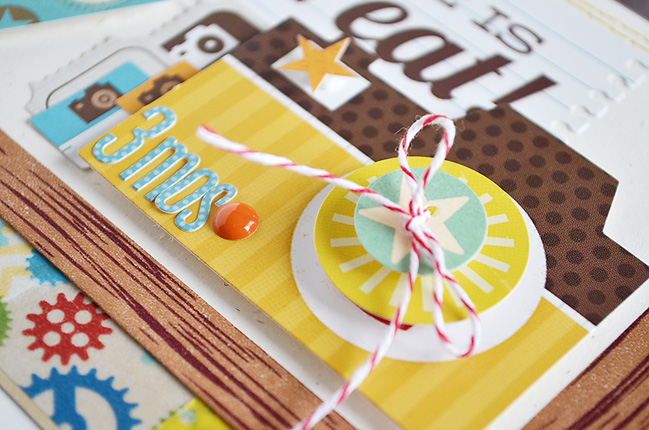 After the frames are complete, go ahead and add photos, journaling, and embellishments to the layout.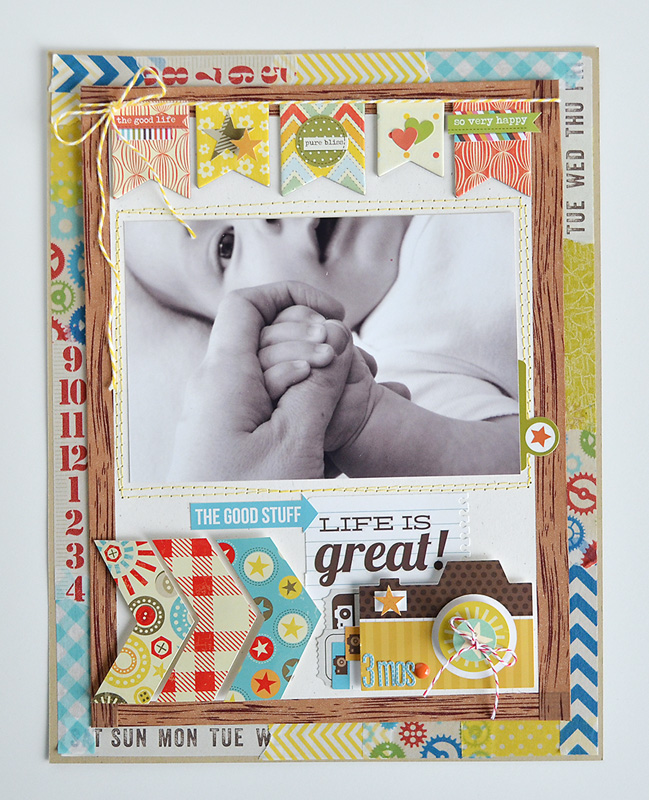 I challenged myself to crate this layout with NO patterned paper! Don't worry, there are still oodles of patterns happening – but they all came in the form of washi tape, printed chipboard, and stickers!
I know I'm not the only scrapper out there with an enormous collection of washi tape, so hopefully this is an idea you can use too! If you decide to give it a whirl, I'd love to see your final project – please leave a comment with a link to your project so I can check it out!
| | |
| --- | --- |
| If you ask Wendy Sue Anderson what her favorite hobby is, she'll tell you it's scrapbooking and paper-crafting. But if you ask her what her favorite job is, she won't hesitate to tell you that it is being a mom to her four awesome kiddos! Although she currently works as a contributing editor for Scrapbook Trends and Create: magazines (which she thoroughly loves), her top priority is always her family; her handsome husband Brad, her two teenagers, Meagan and Josh, and her two little boys, Seth and Zach. Family is always first for her, and spending time with them and having fun together also affords many memory-making opportunities, which is why her next love is capturing and saving those memories on the pages of her scrapbooks! In addition to writing monthly articles for the magazine, Wendy is also lucky enough to design for some of her favorite manufacturers in the scrapbook industry – be sure to stop by her blog to get to know her and to see more of her work! | |

Read more about:
26 March 2013

Next post: Five ideas for scrapbooking with pages from old books by Julie Kirk
Previous post: Sketch to Scrapbook Page :: Using triangles in your scrapbooking design