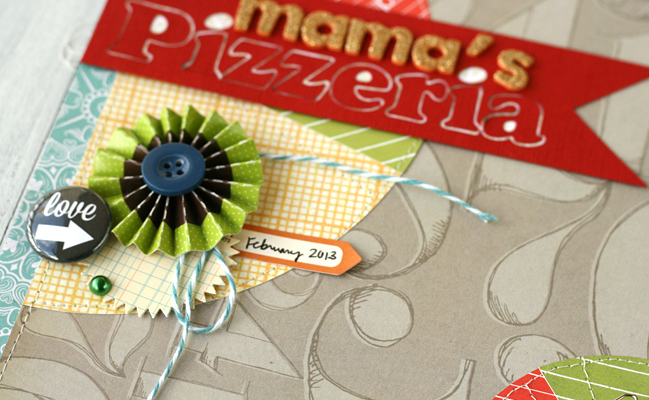 This morning I'm so happy to welcome scrapbooker Leah Farquharson to share a tutorial. When I hear the phrase 'use a colour wheel', I imagine the tool for choosing and combining colours. Leah was inspired to take that idea to a motif, and even has a free cutting file for you to download so you can give it a try.
Color wheels are one of my favorite emerging trends in scrapbooking at the moment. They're such a great way to include multiple types of patterned paper without overwhelming a layout. And the circle shape can become a great way to anchor embellishments, a title, or photos on a layout.
I've included a cutting file (click here to download) for a simple color wheel/pie chart for today's post, and I wanted to include a few tips on incorporating the shape in your layout. I also want to talk a bit about how I'm learning to use my die-cutting machine in my Scrapbooking. I recently received my silhouette cameo for my birthday from my husband, but you could also apply these tips to any die-cutter that you can use to make shapes or letters.
Most of the time when I'm using my die-cutter, it helps me to sketch out a plan for my layout. Since I have my Ipad on hand most of the time, I like using a drawing app to create my sketches, but of course, good old fashioned pencil and paper is great, too!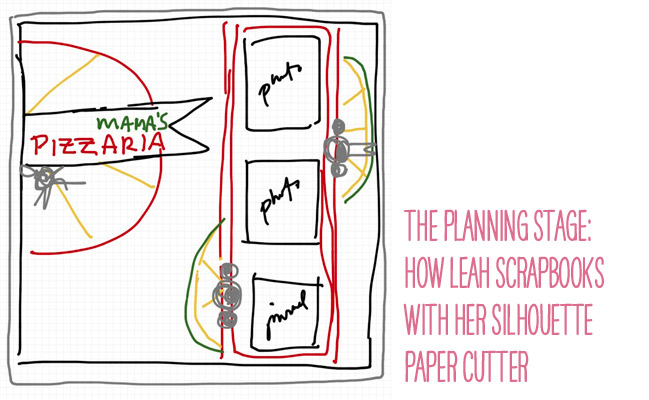 After my bit of planning, I knew that I wanted to include some of my title text on a banner, one large and two smaller color wheels. I already knew that I had two photos to include. I opened my silhouette software and sketched out both shapes, with the banner piece including my title. You can see that I make adjustments along the way – I had already caught the misspelling of my main title!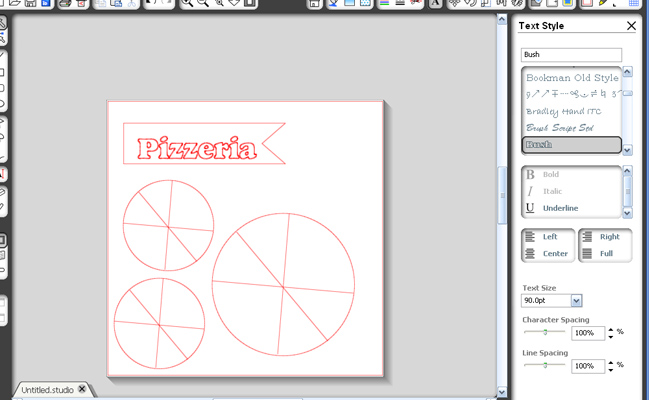 My next step is to cut a sample for size. I'm usually pretty close, but I do sometimes make changes. For this layout, I decided that the color wheels needed to be bigger, but the title was great.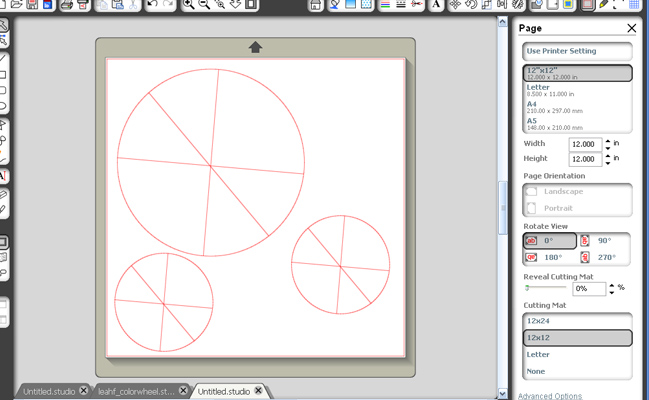 After I had settled on my sizes, I cut the shapes from three different patterned papers. I layered them on my page along with my title and a few embellishments to get a feel for how it was coming together.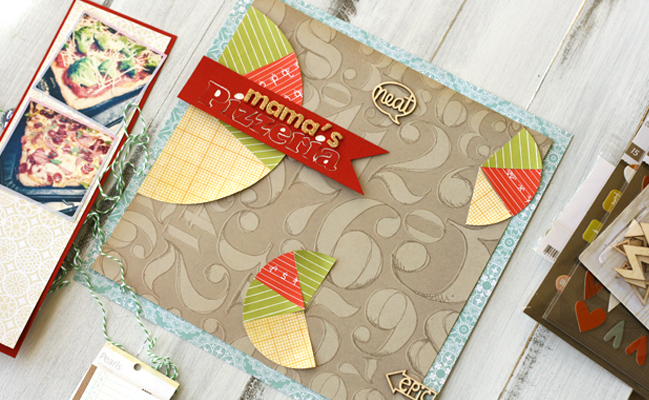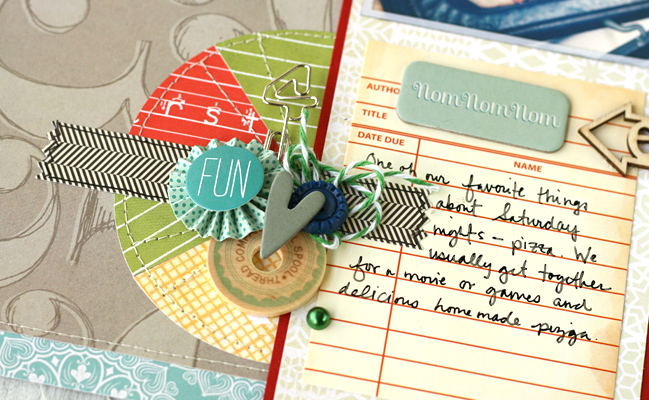 Once I was happy with the placement, I glued things down and added stitching, the photos and title layered over, and topped off with embellishments and journaling.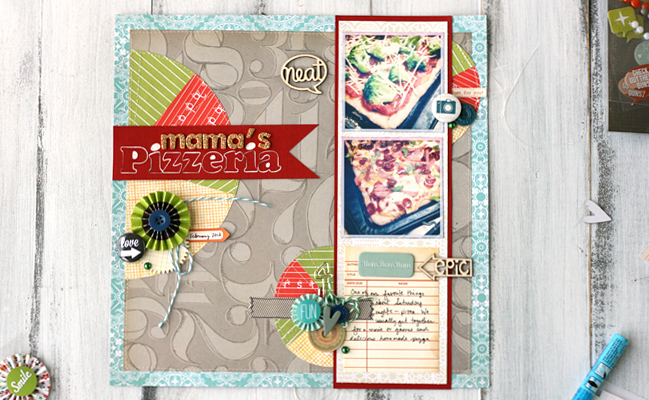 One of the very best things about using the color wheel in your scrapbook pages is that it's infinitely you! It's all about choosing your favorite patterned papers to suit the subject matter of your page!
| | |
| --- | --- |
| Leah Farquharson resides in the greater Miami/Ft. Lauderdale area with her husband of eleven years and their two sons. As a scrapbooker, she's had the privilege of working with some of her favorite companies in the industry, including Glitz Designs, Nikki Sivils, Fancy Pants Designs, and Hambly Screenprints. She currently designs for American Crafts, Jenni Bowlin Studios, and Maya Road among others. She's been published in Scrapbook Trends, Cards, The Scrapbook Magazine, Entrartiste, and Die Scrapperin. As the owner of bluebird chic, llc, she's had the privilege of contributing articles to Mollie Makes Magazine, and having her handmade items featured on multiple websites including Chic Critique, Prop Insanity, and the Etsy front page. You can see more of her papercrafting on her blog a musing to create or bookmark her projects in her gallery. | |

Read more about:
25 February 2013

Next post: Five Different Ways to Use Stencils on Paper Projects by May Flaum
Previous post: Sketch to Scrapbook Page :: Adapting a page sketch for Project Life