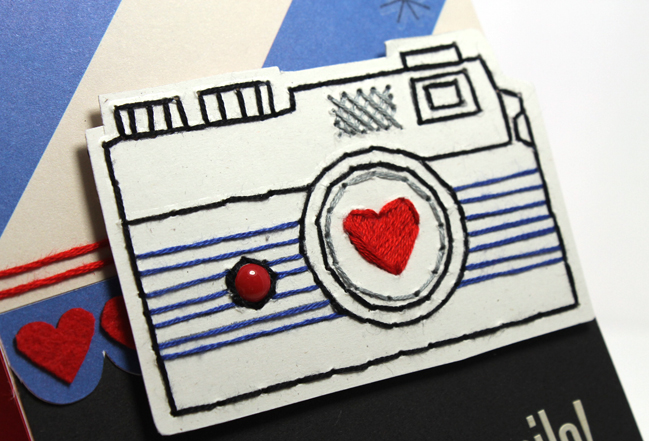 This week I am extra grateful for scrapping friends helping me keep the inspiration going while I do a bit of focusing and recovering. That means I haven't finished my page for this sketch, but I didn't want to make you wait to see Julie's Valentine take on it! (I'm hoping to be back with a project for you by Friday night or Saturday morning.) Please welcome Julie Campbell, and a very happy Valentine's Day to all of you!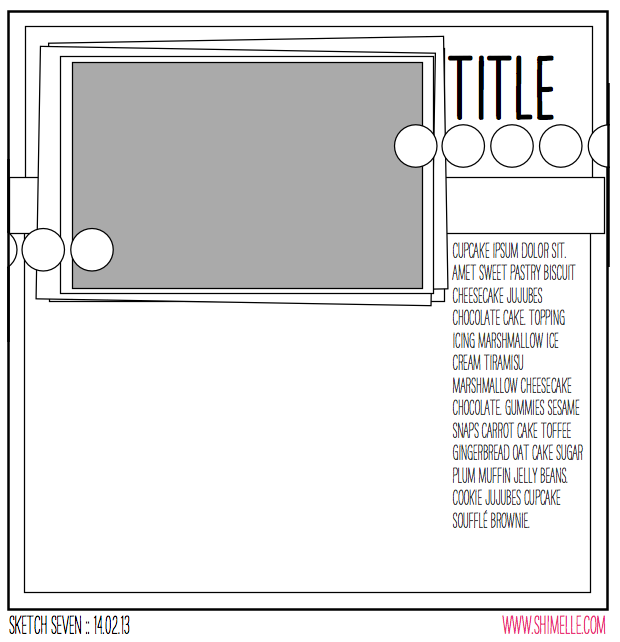 Sketches are a great tool to spark creativity! I love the added challenge of taking a layout sketch & making it work on a card. For this project, I rotated the sketch 180 degrees and simplified it a bit so that it would work better with my scaled-down work surface.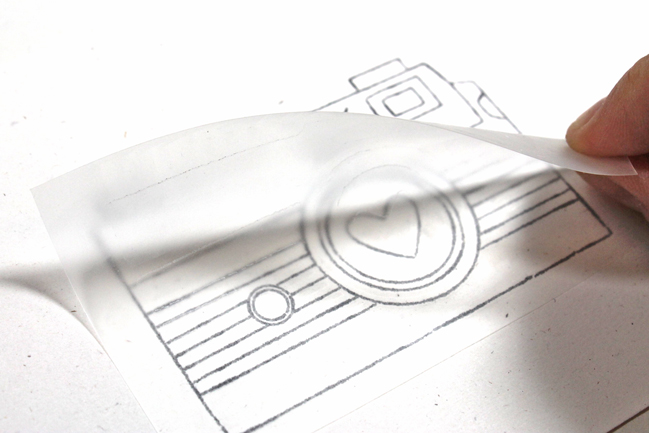 I've been itching to work with some of the new rub-ons from Amy Tangerine's Yes Please collection. They transfer beautifully & make an instant pattern for hand embroidery. (Of course, they're also adorable in their natural state as well.) It thought this camera would work well as the large shaded rectangle found in the sketch.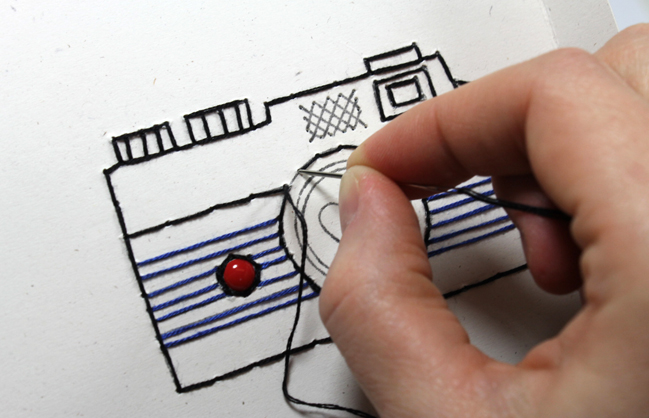 One of my favorite colors right now is royal blue. I love the wide stripe found in this patterned paper (Special Delivery collection by GCD Studios) & matched some embroidery thread to it to tie everything together. I added some alpha stickers (Lily Bee Design) to create a custom sentiment.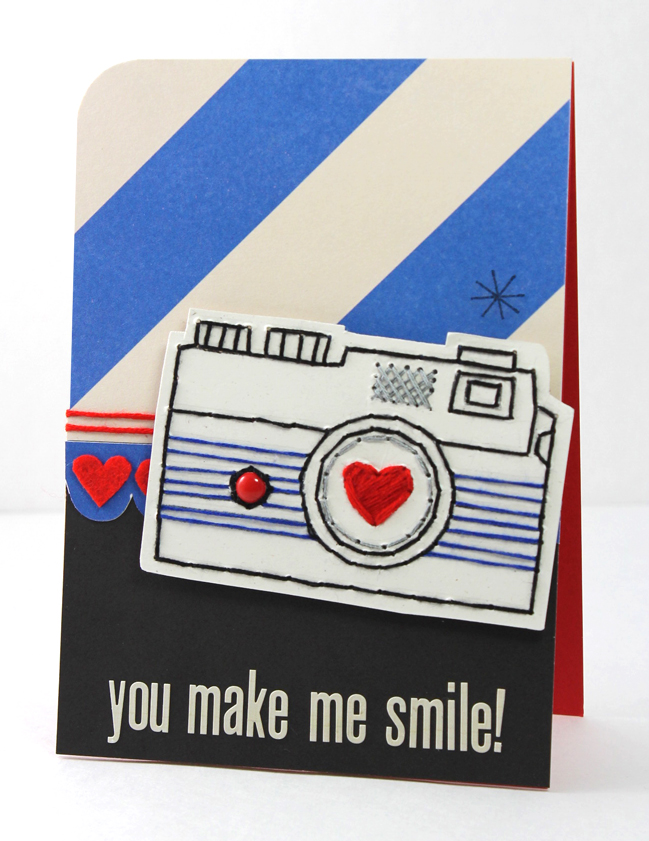 I added a scalloped border, felt hearts & embroidery floss to mimic the small circles and large border from the sketch. The hearts make this card perfect for Valentine's Day, but the rest of the card is neutral enough that it could be given year round.
| | |
| --- | --- |
| Julie Campbell is from rural Indiana where she lives with her husband and two sons. She is passionate about making things by hand and loves working with fabric & paper. Julie is a contributing editor for Paper Crafts Magazine. She's also a Garden Girl at Two Peas in a bucket where she recently released her new online workshop Journey Into Card Making & is part of the Creative Team at Studio Calico. You can find more of Julie's work on her blog Stamped In His Image or follow her on Twitter or Instagram | |

Read more about:
14 February 2013

Next post: Five ways to Use Mists on a Scrapbook Layout By Corrie Jones
Previous post: Scrapbook Starting Points :: Subtle Patterned Backgrounds