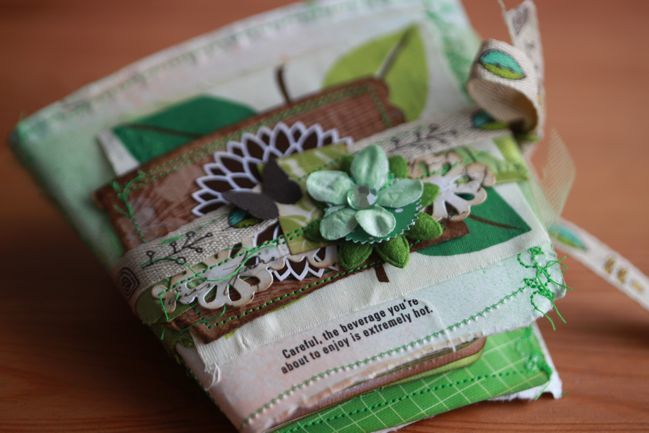 Every month on the tenth, we share 10 things – a list of absolutely anything, as long as it's ten. For months people have asked asked why I hadn't done a specifically scrapbooking-themed 10 Things. The answer was I've been saving it for September, the month with such a learning focus for me. Thus I give you: Ten Things I Have Learned from Scrapbooking.
The writing is the most important thing for me.
For some, it's the photos. For some it's the pretty paper. For some, it's about keeping a somewhat up-to-date family record. I love all the pictures and the paper and the whole thing as it all comes together, but it's the writing that drives me. Yet I enjoy this far more than just writing on its own. I think there is something about the other creative elements that just makes me a bit more comfortable with the pen than the big blank page.
My favourite technique is cut this paper and glue it to that other paper.
Some crafters live for techniques. I love design, but my techniques are pretty simple. More than anything else, I cut paper into different (yet basic) shapes and sizes and glue it to other paper. I'm okay with that. It never gets old for me.
Life live. And pay attention.
I firmly believe you have to live first and scrapbook second. (Okay, you can eat and sleep and maintain personal hygiene second. It's just way catchier to say second rather than seventh or twelfth or wherever it would actually fit in the scheme of staying alive.) The biggest adventures of life are amazingly fun and rewarding to record on scrapbook pages. And the everyday bits and pieces are too – but all that stuff has to have time to actually happen, and sometimes that means getting away from behind the camera or saying no to some time surrounded by craft supplies. Oh, the balance.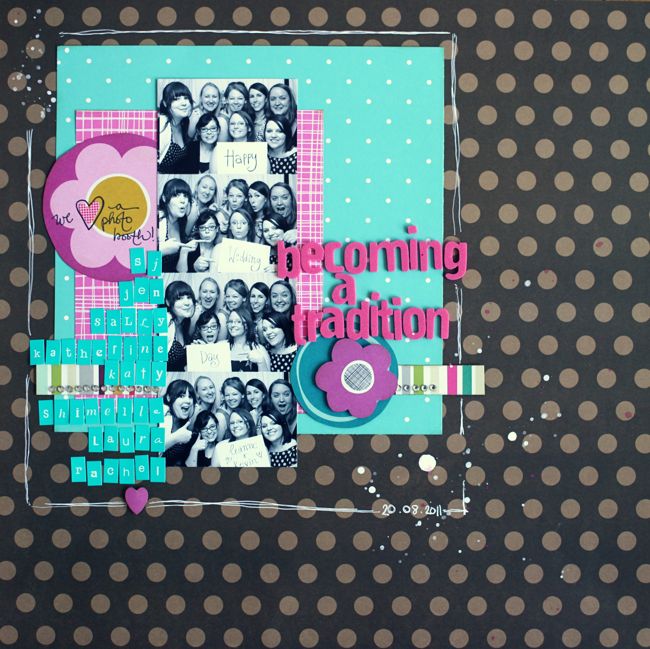 There are endless ways to describe this craft.
Most people in the UK have never heard the word 'scrapbooking' so I've had endless opportunities to define it. It can be 'fancy photo albums' or 'paper crafts with lots of pictures' or 'like making cards, but we make books'. Or to be more philosophical, scrapbooking is writing your own illustrated life story.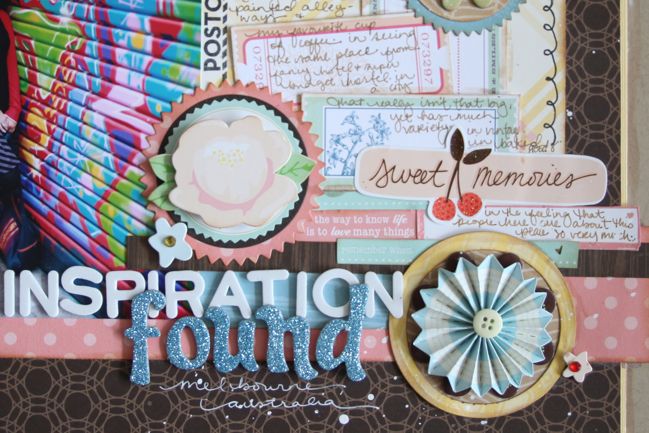 The more I love the photo, the more inspired I am to create.
Sometimes that comes from a photo being technically great – sharp focus, good colour, pleasing composition. Other times it comes from just the content of the picture and it doesn't matter in the slightest how the photo looks as it's the memory that makes it truly fabulous. But it's always more fun to get creating with a photo that makes me happy in one way or another!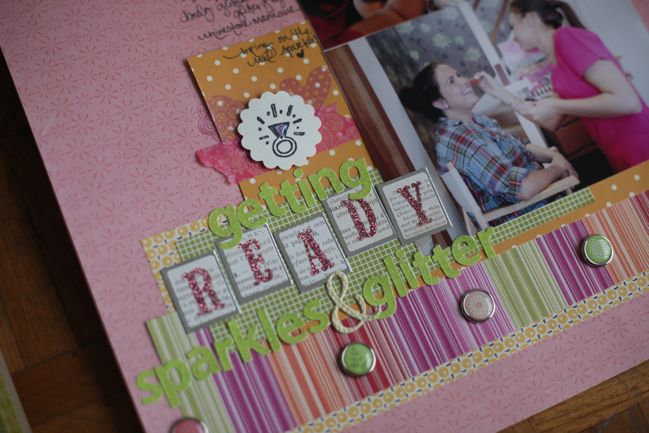 There are many perks to friends who are also scrapbookers.
Not everyone understands this scrapbooking thing. So it's nice to have scrapbooking friends who totally understand why you would have a scrapbooking space instead of a guest room. Who don't think you're weird at all for passing them your camera and asking them to take a picture of you. Who understand the need for group photos at all events, and even collect ideas for your next group shot. Who will share supplies, trust you to photograph their weddings and newborns, and just generally share some of your philosophy on life. Good friends indeed.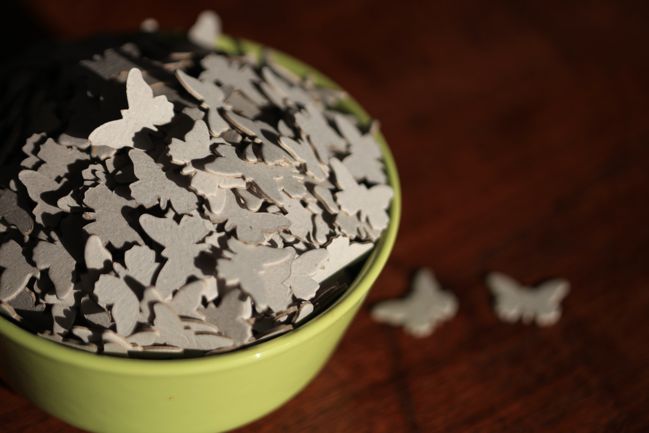 Use more than I buy. And donate too.
It's ridiculously easy to get carried away with the scrapbook shopping. In fact, yesterday I was reading an article in the New Scientist about addiction and they mentioned someone who was clinically addicted to shopping for scrapbooking supplies. I do love to pick and choose and shop, but I love to make stuff more, and I don't love all my supplies piling up and feeling overwhelming. So I run a regular rule of buying more than I use each month – because I have a base collection of things I love that still need to be used, so this keeps it going down ever so slightly rather than piling up. And I clear out anything I don't absolutely love regularly – I always have two boxes on the go, one for selling or gifting and another for donating. I love it when I can breathe and happily get to everything in my stash!
Give it time for others to understand.
I've been scrapbooking for a long time now. Since 1998. It took many years for quite a few people to understand. And honestly, there are still people quite close to me who don't understand the full extent of how scrapbooking isn't just fun – it's good for me. It takes a long time for many people to see anything other than stickers and pretty paper. But eventually, it did start to click with people. Give it time. Don't be ashamed of it, which is silly and yet completely prevalent. Stick up for it and explain just now and then that scrapbooking reduces the drama, helps you remember the best things, puts things into perspective, helps you make better decisions, keeps you creative, improves your memory. It can do all those things and more. It just takes a while to realise.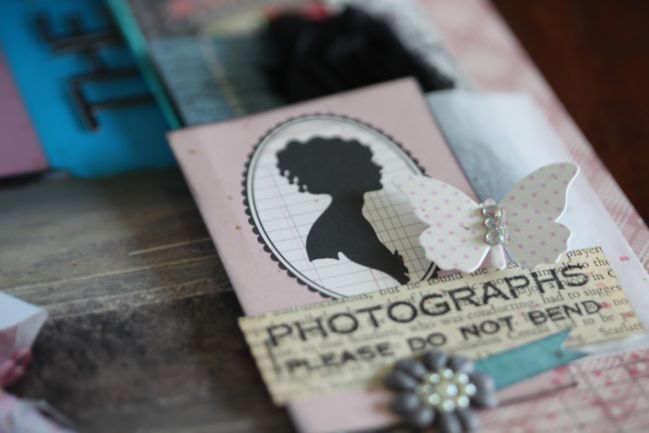 Scrapbooking can make some things a little simpler.
It's so easy in life to get caught up on the little annoyances and problems. For whatever reason, when I scrapbook I put things into a better perspective that lets me get over those little things and focus on all the good. It makes me a more pleasant person and happier in my own skin. Simple as that.
It can be anything you fancy.
You can love pretty paper. You can make books of big photos. You can keep a blog. You can create with thousands of digital scrapbooking kits. You can keep a journal. You can save tickets in a jar. You can do pretty much anything you want to keep memories and make a scrapbook. And pretty much every time I see a new interpretation of the idea, I gasp in delight.

Read more about: 10-things
10 September 2012

Next post: Scrapbooking Giveaway Day
Previous post: The Paperclipping Roundtable discusses scrapbooking older photos