In addition to the main kit of scrapbooking goodness that's available on subscription each month at Studio Calico, there are four different add-on kits that go on sale on reveal day. Getting to scrap with all four of them was pure luxury! So today's video includes one page from start to finish (mostly) using the main kit (Elmwood Park) and the first add-on, Capture the Flag. Take a look at the kits here to get an idea of where I started.
Also… I say this is mostly start to finish. After many grumpy looks at my computer screen, I had to admit defeat with one part of the video that wouldn't play no matter what. Of course it was the bit of video that showed the embellishment (and the title). Please forgive me. The goal of the using up everything in all five kits meant I couldn't go back and film it again with additional supplies! I promise it's not difficult embellishment – what you see is what you get with cute little die-cuts strung along a bit of twine, with the safety pins in the BasicGrey embellishment pack.

While the add-on kit is sold out, you can find some of the items here, all in one place to help if you missed out on the kit at Studio Calico.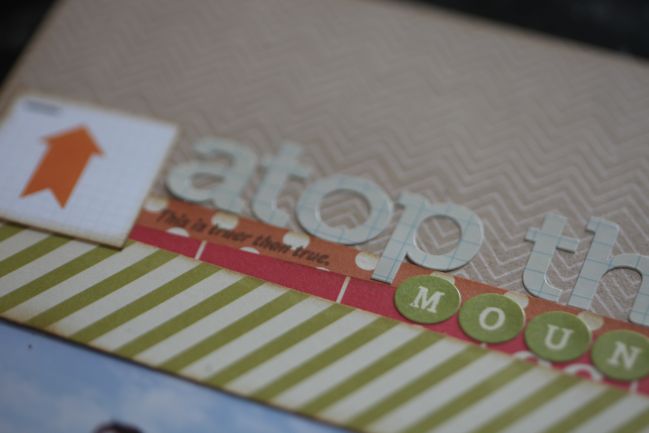 I've been scrapping the photos from Luang Prabang in Laos so slowly. It was my most favourite place on our adventure and scrapping it lets me relive it a little. Even though I have hundreds of prints from this town, I'm taking my time so I don't rush to the end of them! These photos are at the top of a big hill in the centre of town, with a beautiful view in every direction, including a river either side. There's a very quiet temple at the top too. And ladies who catch and sell little birds in tiny cages so you can set them free at the top and they repeat the entire process. But that's another story entirely.
xlovesx

Read more about: scrapbooking-videos
03 July 2012

Next post: Glitter Girl on creating depth with embellishments (scrapbooking video)
Previous post: UKScrappers scrapbooking blog hop