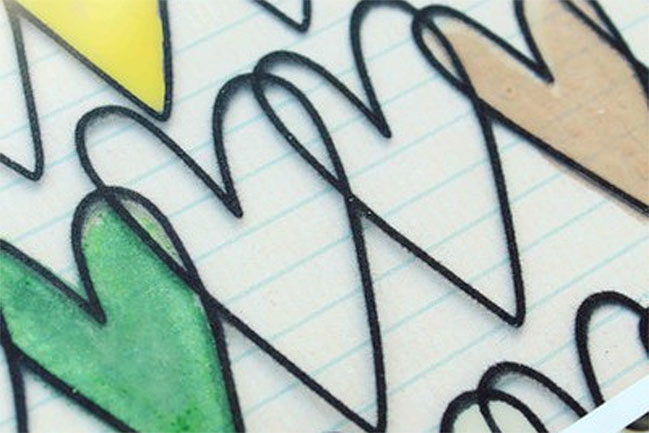 When I saw the bold background of hearts across this layout by Jill Sprott, I thought she had stamped one design over and over then filled in a few of the hearts with markers. I thought this was a great idea and made a mental note to look for a stamp in my own collection that could be repeated in a similar way. And then when I scrolled down to the supplies, I felt really silly. It's not stamped: it's a printed and flocked transparency by Fancy Pants. And I only felt silly because I have actually held that very transparency in my hands, yet somehow I just didn't recognise it on Jill's page at all. Either way, I love the look. (And I'm still going to try the repeated stamp idea sometime soon.)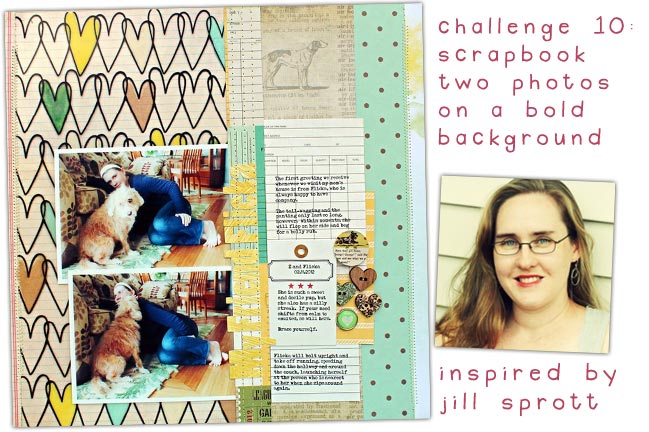 layout ©twopeasinabucket.com.
So here's a challenge for those of you who like something a bit more prescriptive: scrapbook two photos on a bold background! You can scraplift Jill's page directly or you can create an original design. As long as there are two pictures and the background is something that isn't fading into the distance, you're onto a win!
Your background can be a bold patterned paper, a bright and bold colour, a stamped design… just nothing pale and minimal!
See more of Jill's work on her blog and in her page gallery.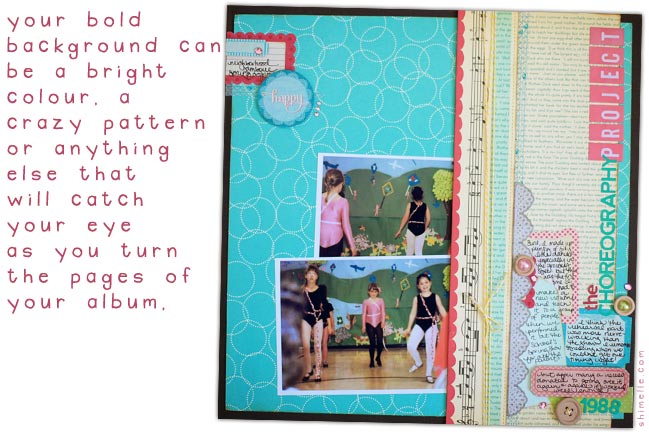 To enter this challenge, create a new project inspired by Jill's layout, with a bold background and two photos. The rest of the design is up to you! Whenever you're finished, leave a link to your project to enter this challenge. Entries close at the end of next weekend.

Read more about: online-scrapbooking-weekend two-peas-in-a-bucket
15 April 2012

Next post: How do you create a scrapbook page from start to finish?
Previous post: How do you make a scrapbooking page kit?