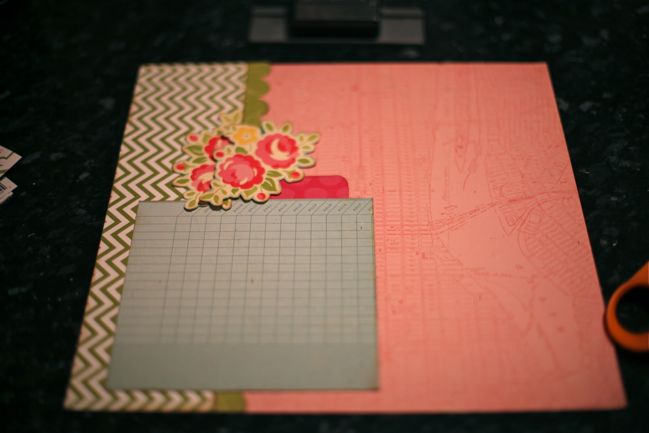 I snagged a Studio Calico kit from a friend this month as a special treat, so I could start cutting and pasting with the new Storyteller collection from Crate Paper. Perfect for a starting point!
For this starting point, choose a 12×12 single-coloured patterned paper for the background, then cut a 4×12 strip of a double-sided paper. From that, use a border punch and cut that strip apart – so the designs from both sides of the paper are on show on the left side of the page. Then a box just slightly smaller than 6×6 (I picked something with lines here so I could use that for the writing, but in the end I placed it elsewhere) and a die-cut or something cut from patterned paper. Then the rest is up to you!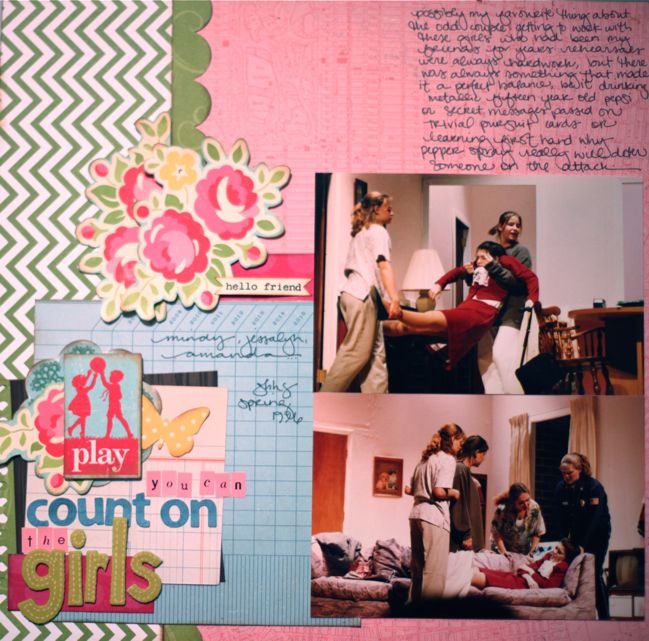 Hmm… I should photograph this again in the daylight tomorrow! But here's my finished version, with two 4×6 photos a few more die-cuts (Crate and October Afternoon) and letter stickers (My Little Shoebox, Sassafras and Amy Tangerine).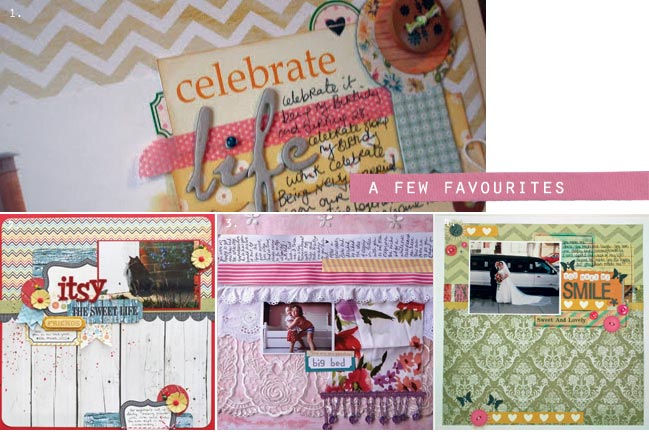 You can see all the submissions from last week's starting point here, and here are four of my favourites if you want to drop by and share a little comment love!
1. Leanne 2. Daphne 3. Helen and 4. Deb.
Give this starting point a try and share it with us!

Read more about: scrapbook-starting-points
19 March 2012

Next post: Glitter Girl and three scrap strategies (scrapbooking video)
Previous post: Win an all-access pass to True Scrap 3