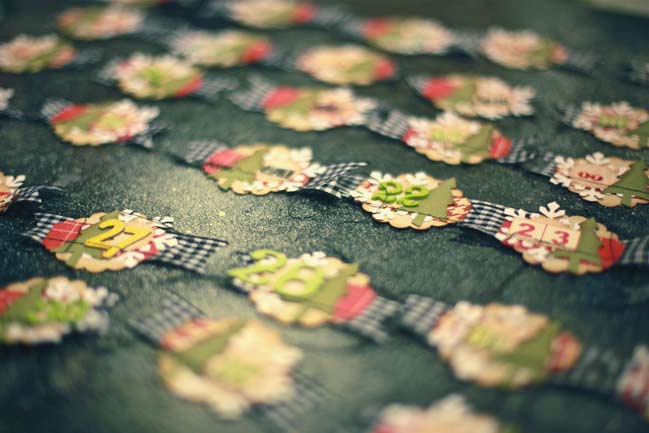 Aside from cutting pages to size, one other thing I find helpful to prepare in advance of Journal your Christmas is to create page numbers. If you intend to create daily entries in your album, then a set of numbers can help motivate you to keep those entries going and the number added to each page helps all the individual pages of the project come together as a whole. (If you take the option to make a few Christmas journal entries each year and build an album over several years, I don't think page numbers make quite as much sense.)
I've created numbers in various styles over the years, but it was only this year in reviewing my past journals that I realised something: if my pages follow a similar format (all the same size, repeated colours, etc) then I like numbers that vary from day to day. If my pages are quite different (different sizes, a mix of page protectors), then I prefer the numbers to match throughout the project. Lightbulb moment!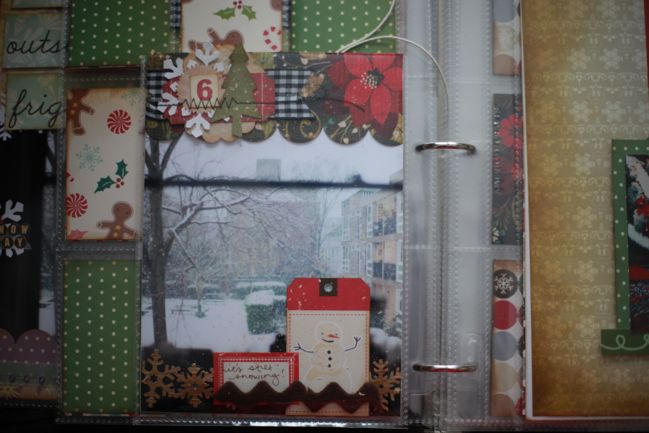 Last year I used a variety of page protectors, all mixed with different sizes and lots of different pockets to fill. And I kept the numbers quite similar for each day. This video shows the process I used to make them.
This year, my pages are the same size and format each day, so I'm varying the style of the numbers. Tomorrow I'll share a selection of those!
…and yes there will be a challenge for page numbers, so if these page numbers inspire you to start creating your numbers, then go right ahead! I'll post the page number challenge with tomorrow's post with option B for varied page numbers.
And this is me signing out from crafty Christmas for Saturday – but there's an early morning giveaway on Sunday so don't be a stranger! Thanks for joining me so far and I hope you're having a fabulous weekend.
xlovesx

Read more about: online-scrapbooking-weekend
12 November 2011

Next post: Share a Crafting Link
Previous post: Decorate a Christmas Window :: Craft Tutorial by Corrie Jones