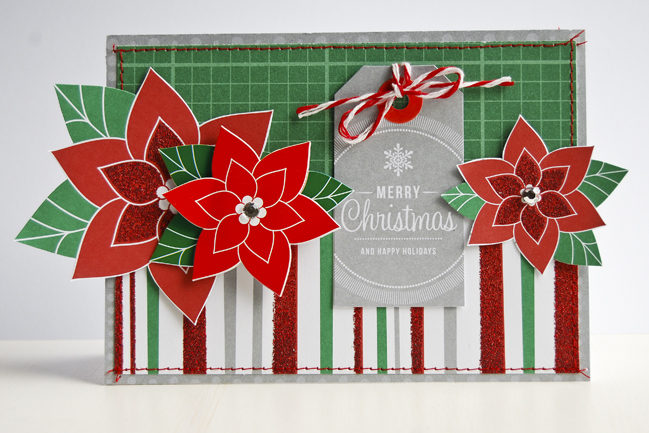 For our first tutorial today, I'm happy to welcome Pam Brown with a Christmas card project for you! Don't miss you challenge at the end of this post!
I am pretty much at a loss when it comes to using patterned paper with big, bold prints. The best way for me to tackle them is to use them in small doses, or cut designs from them and use that as an embellishment. Here I cut the poinsettias out from a piece of patterned paper and used them as embellishments for my card.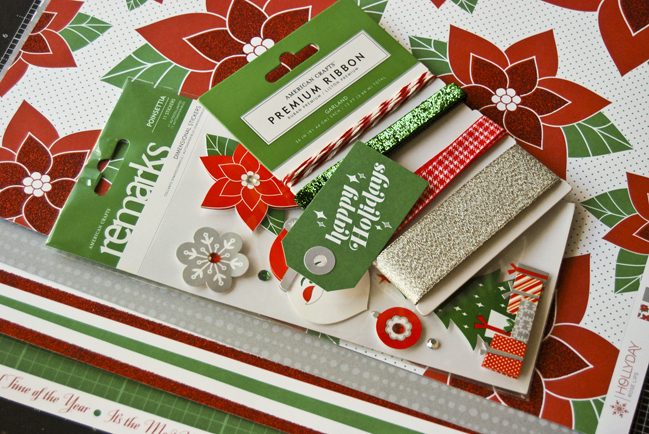 Gather up your supplies. You will need a couple of sheets of patterned paper, make sure one has a floral print, or some kind of large print you can cut out, ribbon, a sentiment tag, and dimensional stickers (or whatever embellishments you would like!).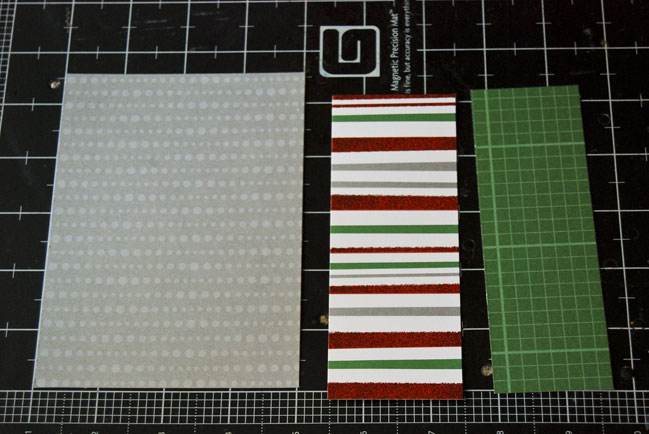 Create a card base measuring 5.5 inches wide and 4 inches high when folded. Trim one piece of patterned paper to measure 5.25 inches wide and 2 inches high, and the other to measure 5.25 inches wide and 1.75 inches high.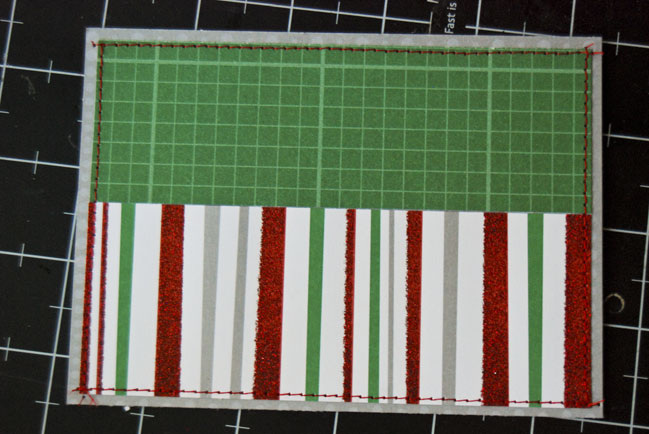 Adhere the strips of patterned paper to card base and stitch around the edges.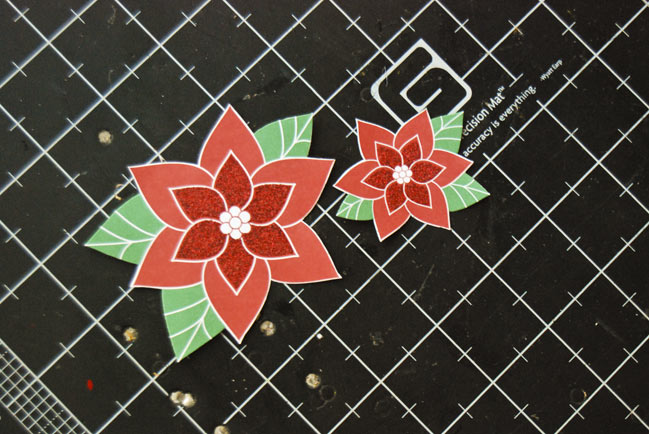 Cut 2 poinsettias (or other flowers) from patterned paper.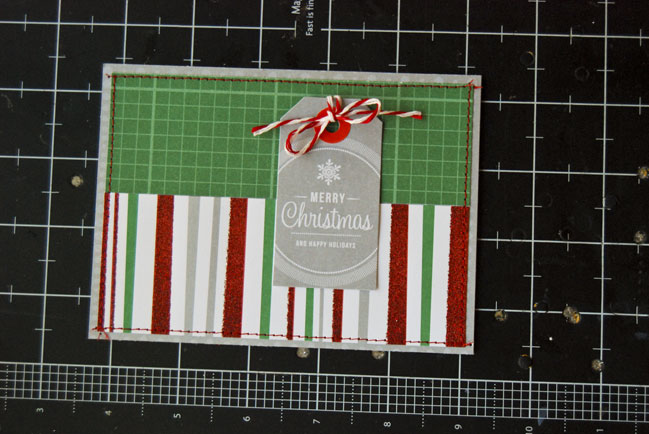 Add tag slightly off center to the right of the card. Tie ribbon through tag.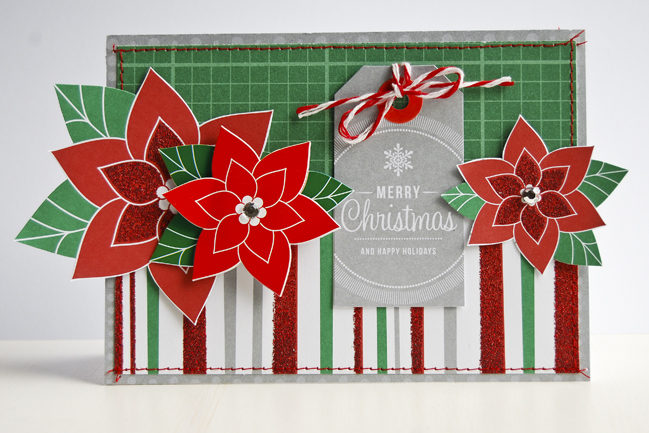 Add poinsettias cut from patterned paper, as well as a dimensional sticker and you are done!
Your challenge: Create a project with a design you have cut from patterned paper – like the poinsettias in Pam's card. Take a picture and upload it to your blog or an online gallery, and share a link with the button below. Entries close at the end of next Sunday, the 20th of November. One randomly selected entry will win a $10 gift certificate to go shopping for scrapbook stash!
---
About Pam…
My name is Pam Brown, and I live in Santa Rosa Beach, FL with my 2 kiddos and husband. I started scrapbooking after the birth of my daughter in 2005, and haven't looked back since! I feel so lucky to design for American Crafts, Ormolu, and My Scrapbook Nook kits. I also enjoy photography, sewing, cooking, baking, and running. Please visit me at my
blog
and follow me on
Pinterest
.

Read more about: online-scrapbooking-weekend
12 November 2011

Next post: 3 ways to add pockets to scrapbook pages
Previous post: Scrapbooking with the early birds!