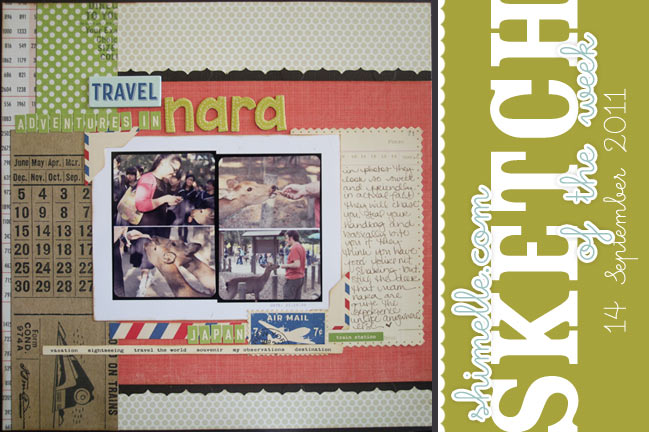 This morning I was flipping through some prints looking for something when I realised I had never printed it at all, because I had actually made a digital page about something. And it's actually a digital page I like but I'm not completely sure how I'm going to work it in with the flow of that particular album, so I figured some other photos from the same day could live happily on paper. (And if you read my Facebook/Twitter post asking for title suggestions for this page, now you know why! I apologise for resisting all the adorable 'deer' puns.)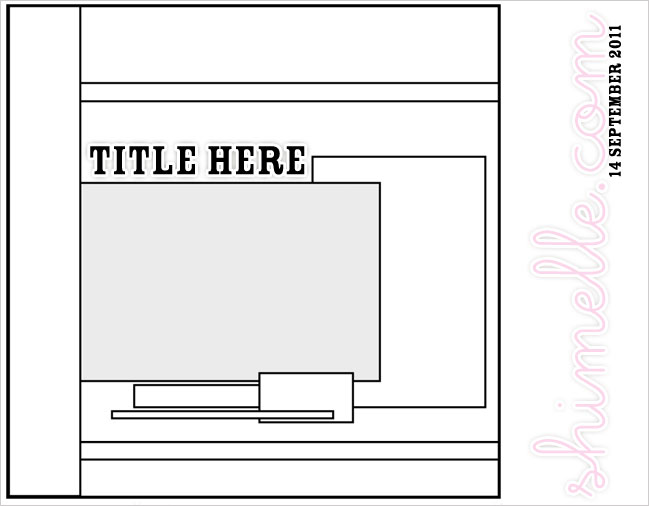 I know it's a bit of a shock but this week I actually printed my photos at home. On my printer. Mostly because I was totally inspired by the Snapshot frames by Paislee Press. So this week's sketch as a little something different for the photo element – a block of pictures that can be just one photo or you can fill it with as many pictures as you like in a space of about 5×7. I went with four photos, all landscape, printed with the frames.

In the video you can see my original rough for the sketch, which included scallops for the border at the side and the small punched border strips. If scallops are a better fit to your layout, then feel free to take inspiration from that version of the sketch.
As always, the weekly sketch is no-stress and just for fun! If you use it, I'd love to see, so please leave a link if you post your page online.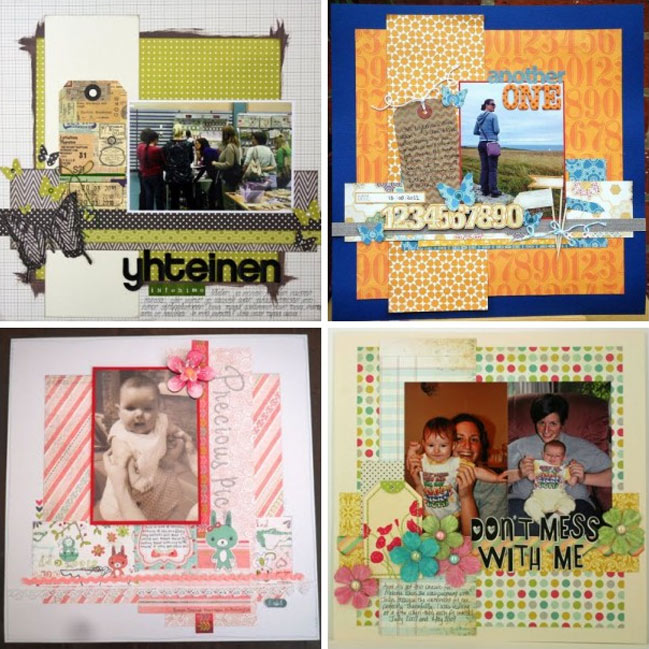 Here are four of my favourites from all the layouts shared last week. Love all those layers on so many pages! I think I'm going to take on a new motto of I have paper and I'm not afraid to use it. It can be a group motto, of course!
Click the corresponding link to see any of these layouts in more detail and get to know the scrappers behind the pages.
Top Row, L to R: one, two.
Bottom row, L to R: three and four.
Now… are you up for some sketchy scrapping this week? Will you use just one photo or add several photos to a block? Can't wait to see your interpretation of this sketch!
(I'm trying a different linking widget lately. If you find it better or worse than the old option, could you let me know? I haven't quite decided which option is the winner just yet. Thanks!)

Read more about: sketch-of-the-week
14 September 2011

Next post: Camera School 04 :: Notes on Aperture (or that blurry thing)
Previous post: Scrapbook Starting points :: Our Crafty Halloween