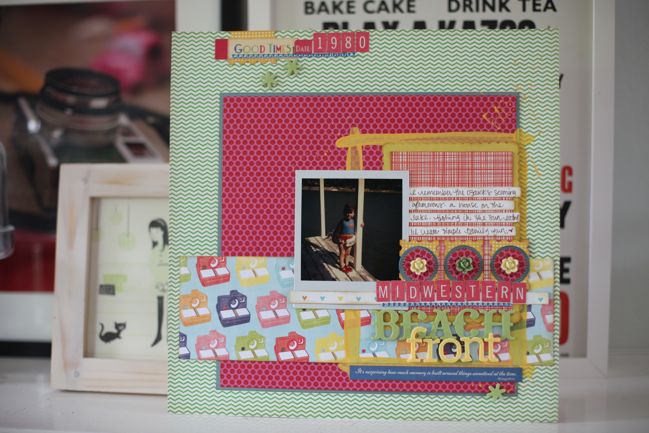 Ready for a third day of challenges? Here's an easy one to get your Sunday scrapping started! I have loved the chance to scrapbook older photos recently, so it's time to pass that on to you. But sadly, I know not everyone found a stack of old Polaroids so as fun as that would be, I promise to make the challenge a little easier to fill.
For this challenge you have to scrapbook a photo from before 2011. No current pictures allowed. If you can, embrace the idea and scrap something a bit retro or something from your childhood, but I totally understand not everyone has pictures like that at the ready. So anything that is not 2011 will be acceptable!
One entry will be selected to win a prize pack of assorted scrapbook goodies. Entries close at midnight next Sunday (21st August 2011).
Feel free to use the comment section to chat about this challenge, as the entries should go in the linky widget!
More challenges to come! And don't forget today is the last day to use the shipping code if you fancy a little reward for all the older supplies you've been using!

Read more about: online-scrapbooking-weekend
14 August 2011

Next post: Scrapbooking challenge :: 3 is a magic number
Previous post: online scrapbooking weekend :: sunday morning giveaway