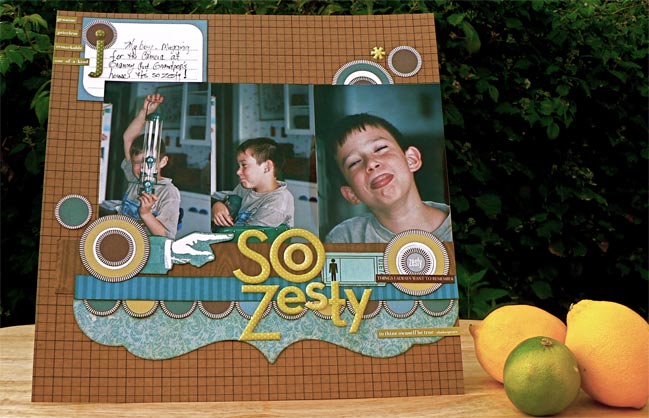 For our first official challenge, I welcome a special guest: Mary Anne Walters! Mary Anne is a little like me in that she's American but has lived here in England for quite a long while. Mary Anne also contributed to Scrapbook Inspirations, and runs UKScrappers.co.uk. But she also has a blog that she fills with technique-based posts, including lots of hybrid crafting and stamping. Please welcome Mary Anne and check out the challenge she has set for you!
Hello there and welcome to Shimelle's weekend of scrappy goodness. Hope you are having fun and being inspired.
While I am not a primarily digital scrapper, I have certainly made digital pages before and enjoy the process. What I really enjoy more is making custom hybrid bits for use on my own pages. If I think they might be of general appeal I share them on my blog. Sometimes I'll have an embellishment that I like from some other line, that doesn't go AT ALL with the paper I am using so I'll try to recreate it in a colourway that works. Or I'll have an idea for an embellishment I want that doesn't seem to exist, so I make it to match what's in my head – that was the case with these.
I had the papers I wanted to use, primarily the shaped-edge piece from My Mind's Eye – Stella and Rose. To make sure my elements matched perfectly I used my favourite trick – I find a web image of the paper and open it in PSE. Using the eye dropper to select an area of the paper to match I can then use that colour profile when creating my elements. Although most images are made up of scattered pixels in a variety of colours, usually I can get something that works well with the paper even it it doesn't match it exactly!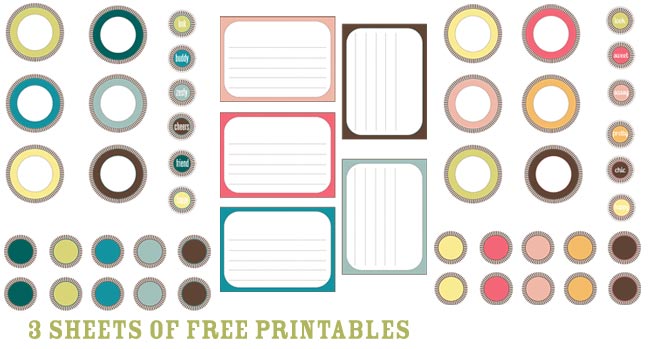 See the end of this post for the download links.
I used them pretty much as they come, with the only trick being lining up the smaller circles to create a scalloped edging under my photo strip. I did consider making a digital scallop border, but to be honest I find it far easier to punch them out singly, ink the edges, line them up and stick them down under the edge of the overlapping paper rather than cutting around a deep scallop.
The circles are designed to nest, so either of the two smaller ones will fit inside the open area of the big one. They look fab if you pop-dot the smaller one. The big one can be punched with a 2" punch just inside the sunburst, so they will go right to the edge even if there is a slight variation to the punch size. Same with the smaller plain circles and a 1" punch. The word-circles also use the 1" punch but punch with a small border of white.
Of course you can resize them it something like Photoshop Elements if you need them to be bigger or smaller. Digital scrappers – if you open the PDf in Photoshop Elements you will see they have transparent backgrounds. SAVE AS a .PNG to use them digitally.
Just in case you want to match the fonts, the blue version uses Steelfish and the pink version uses Lobster 2 (both from Font Squirrel, great for CU-OK fonts and dings).
I'll look forward to seeing what you make with them!
Mary Anne has designed three sheets of printables for you. Choose from Boy Circles, Girl Circles and Journal Boxes. Though of course you don't have to choose… you can have them all!
Now for your challenge! Create a project (a layout, card, minibook, etc) using one or more of these printable accents. To enter to win, you'll need to upload your page to your blog or a page gallery (like Two Peas, UKScrappers or Flickr) and link to your entry using the widget below. Be sure to link directly to the relevant page and NOT to your main blog URL.
One entry will be randomly selected to win a prize pack of scrapbooking supplies and printable elements for hybrid crafting! Entries close at midnight next Sunday (21st August 2011).
Feel free to use the comment section to chat about this challenge, as the entries should go in the linky widget!
Thank you for joining us Mary Anne!

Read more about: online-scrapbooking-weekend
12 August 2011

Next post: Scrapbooking challenge :: Mix and Match Stickers
Previous post: Scrapbook shopping - free shipping code