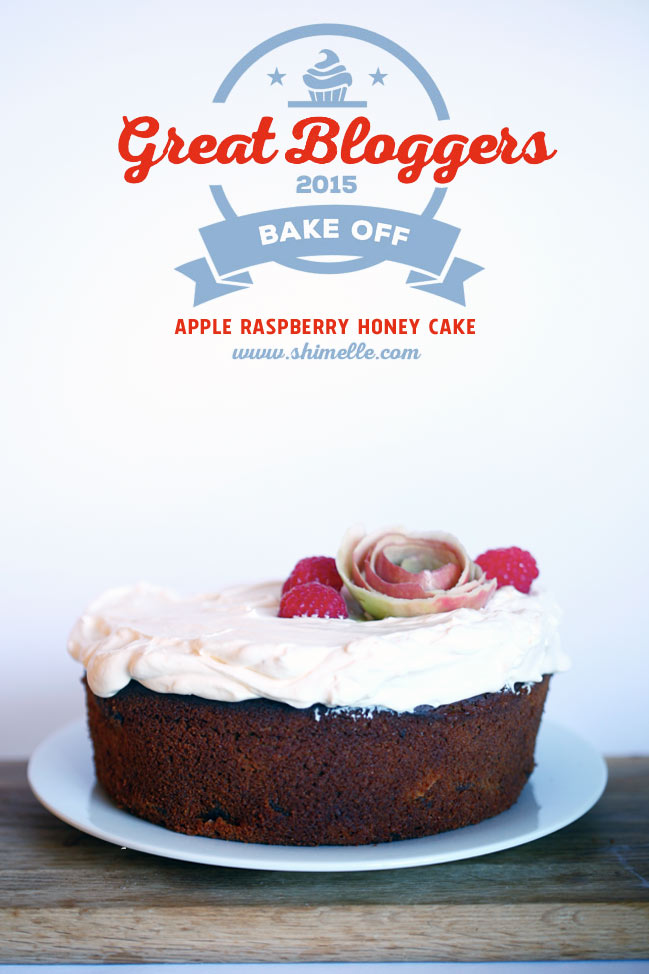 Week five of this year's Bake Off brought a new theme they hadn't challenged the bakers with in previous years – alternative ingredients. This episode featured signature challenge of a sugar-free cake, a technical of making gluten-free pita (pitta?) bread, and a showstopper involving dairy-free ice cream, and a few stunners and a lot of things going wrong. Great, that just sounds brilliant for baking along, especially after last week.
I'm sure the gluten-free technical is probably what I should learn to do but honestly I don't miss pita or pitta bread, and it seemed an absolute nightmare to make, so perhaps something less likely to end in another disaster would be useful. I opted for the sugar-free cake and followed the rules of the show, but honestly, I'm not entirely sure how useful this challenge could really be. It seems like the idea of removing gluten or dairy would be to show you could still make something amazing with a diet that restricts those items, but the sugar-free challenge was just to use something other than table sugar. Honey, agave, various syrups and fruits were all fine, so it's hardly like you could call this the cake to eat if you were diabetic. I think I had a revelation about why they included this challenge once my cake was out of the oven.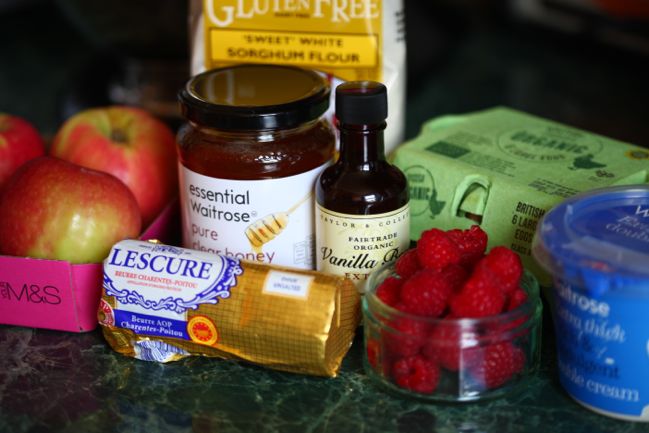 This week, I started with less of a plan, so the ingredient photo isn't particularly accurate. The challenge didn't require the cake to be gluten-free, but I wanted to eat it, so I ended up working with both restraints. This is what I put on the counter to start and see what I could cobble together! It wasn't all that far from the real list in the end:
for the cake
2 apples (3 if they are tiny)
handful of raspberries
150g + 1 tablespoon unsalted butter
140g honey
85g oat flour
60g sorghum flour
1 teaspoon baking powder
pinch of salt
2 eggs, separated
1 teaspoon vanilla extract
60 ml (1/4 cup) milk
for the frosting
200ml double cream
2 tablespoons honey
1/2 teaspoon vanilla extract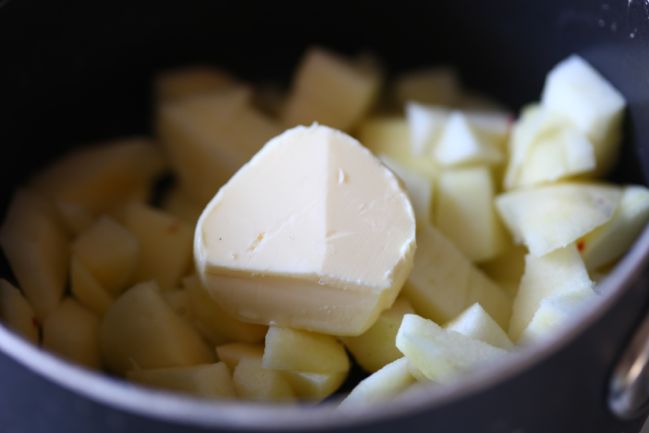 Preheat the oven to 160C. Peel the apples and reserve the peelings for the decoration. Chop into bite-size pieces. Place in a small saucepan and add just enough water to cover the bottom of the pan. Top with the spare tablespoon of butter. Cook on a low heat, stirring now and then to make sure nothing sticks to the pan while the apples soften.
That seemed straight forward enough, but I wondered if honey and butter would eventually get to a fluffy texture similar to normal sugar and butter? So while the apples cooked, in went the rest of the butter and the honey into the mixer for a good five minutes of whizzing round and eventually it was less syrupy and more fluffy. Hurrah.
From there, I stirred in the egg yolks and vanilla, then the flours, baking powder, salt, and milk, until it was all nice and even, but quite thick. One of the big criticisms of plenty of the sugar-free bakes on the show was that it was all too dense and heavy (or 'close textured', as they are so in love with saying!) so I hoped the old trick of egg whites could help in some way. But right about this time, the apples were definitely cooked through. I added the raspberries for the last few minutes so that would all caramelise and hopefully bring some depth to the sweetness that wouldn't just be some sort of injection of honey. (I kept three raspberries back for the top of the cake.)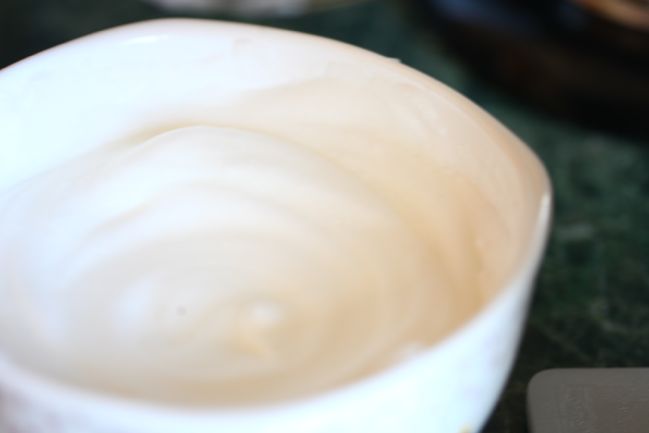 Egg whites whisked to soft peaks (egg whites and whipped cream are the entire reason I kept my hand mixer after upgrading to a standing one!) and then folded into batter as gently as possible to keep all that air, and then the apples and raspberries folded in as well, and that seemed to be everything.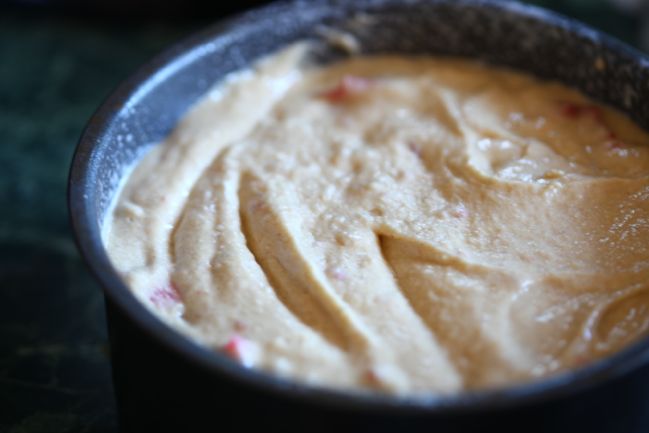 Into a greased cake tin and into the oven – mine took 40 minutes at 160C for a skewer to come out clean. This is where I discovered what I think was the reason they added sugar-free challenge. I'm convinced it was less about dietary concerns and more about the complexity of baking with something else, because the texture of this cake is so soft. Not at all dry, not grainy, just soft and a bit delicate. But not thinking about that at all, I tipped it out onto a wire rack like I would with any old sponge cake and oh goodness, the cracks. It wasn't that it wasn't holding together – it was just a softer texture and it needed more care to stay completely intact. I would let it cool in the tin next time.
And while that was cooling, I made honey whipped cream, which is literally just cream, honey, and some vanilla whisked until thick. Almost all of them made mascarpone or cream cheese frostings, but they would be quite heavy for this cake I think. Whipped cream is light and works well with honey, but probably far too simple for the likes of Bake Off really!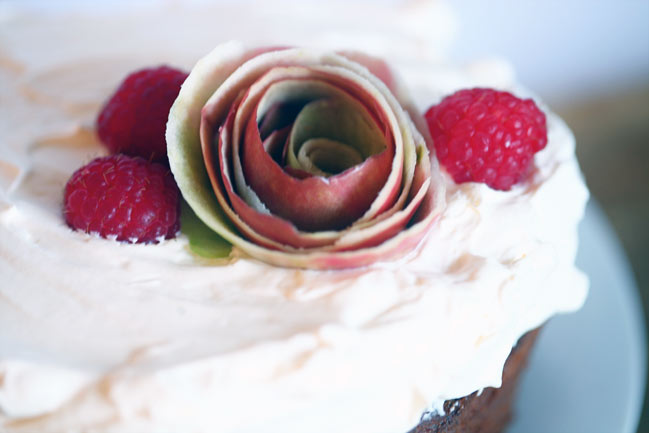 I might have gone a bit Pinterest here… a rose from an apple peel! I just had to give that a try. It reminds me of making fabric roses for scrapbook pages and it is literally just apple peel, round and round in a loop, and stuck into the whipped cream.
The verdict was this was a recipe worth keeping in our house, and that's always nice! And the whipped egg whites did seem to keep the fruit from all falling to the bottom! Hurrah. As always, if you've come to this recipe because it's free of one thing or another, please know your own tolerances and read your labels – I am no expert and am just having fun baking for our family and our assorted minor ailments.

Read more about:
07 September 2015

Next post: Gluten-Free Frangipane with Figs, Pears, and Ginger
Previous post: Baileys Crème Brûlée... a tale of disaster before victory