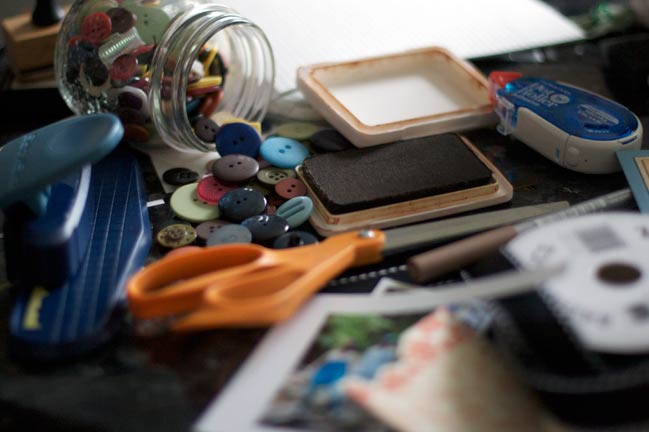 If you've taken a class from me, you know my biggest mantra:
There is no stress in scrapbooking!
Seriously, we all started doing this for fun. Because it was something that was creative, pretty, enjoyable. And yet from time to time we get stressed out by a range of things that come along with this happy hobby. Stresses like…
I'm falling behind because I've taken so many pictures and I don't have time to scrapbook them!
I love all the latest and greatest supplies, but I can't justify them since I haven't used all my other stuff!
I feel like everyone I know who scrapbooks is super talented and makes it all easy!
I've been working on this page for hours (or days!) and I just don't like it.
I bought this new product because it seemed fabulous, but really I don't have a clue what to do with it. What a waste.
I want my pages to mean something, but by the time I've finished, they don't seem emotional or special enough.
Any of those sound familiar?
So I'm starting a new series of online classes that put the stress and the guilt and all the negativity completely out of the picture. These classes are all about learning, creating and always, always having fun. Hence, Stress-Free Scrapbooking.
Okay, maybe I can't come clean your desk, but the other stuff we can work on together.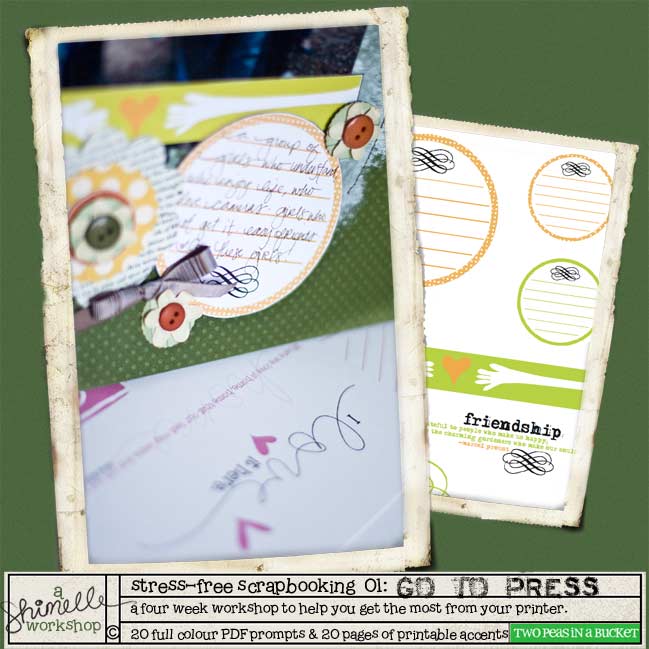 The first class is called Go To Press and you can sign up now. Over the next few days, I'll be sharing a bit more about this class. But let's put this into perspective: do you have a printer? How much did you pay for it? And what exactly do you do with it?
Most of us are taking our printers—one of the biggest investments a scrapbooker makes—for granted. We print photos. Sometimes journaling. Maybe we go all out and get creative with something title-ish. But most of us are neglecting the tool that could bring the most in custom embellishment our way—making our printer our very own personal printing press. To give you plenty of stuff to run through your printer, this class includes twenty pages of custom printables that include accents, embellishments, journaling spaces, titles, quotations and all sorts of little surprises along the way.
So over a four week class, we'll be putting our printers through their paces, and creating a finished album while we're at it. And that is something I'll be sharing with you later this week!
I hope you'll join me for class—you can sign up here! Class starts Monday 3rd August.
Can't wait!
xlovesx

Read more about:
21 July 2009

Next post: More about: Go To Press...and a giveaway!
Previous post: Here, There & Everywhere :: Class Winner!