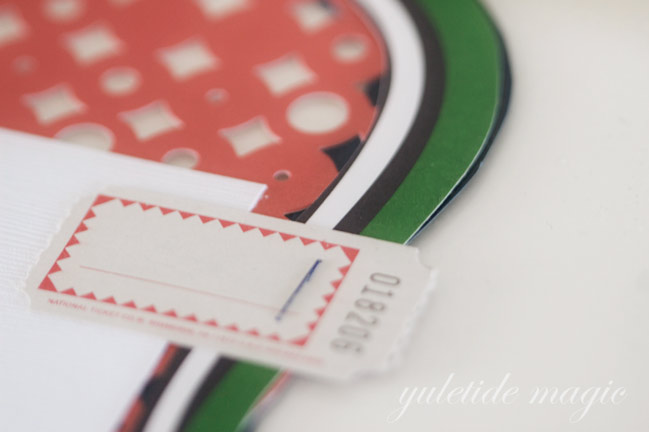 That's better—we have a bit of light now so we can have some pictures! Next weekend I am teaching four classes at the Skrapztacular Christmas weekend—two layout classes and two project classes on Saturday.
Yuletide Magic is the first layout class—and we actually make two pages in class because we'll use die-cut paper and cardstock lace to create two pages back to back, so when it goes in your album you can see right through it. There are two colour options for this class (you choose when you arrive) so although one is certainly Christmas themed, there is also a second colour option that could go with a wider variety of photo themes. And this is a class that you can add the photos either on the day or later (which is a bit rare for me!) so you don't really even need to plan anything. The kit includes everything you need to make the double-sided die-cut layouts plus an additional 12×12 page to construct outside of class. Click here to book.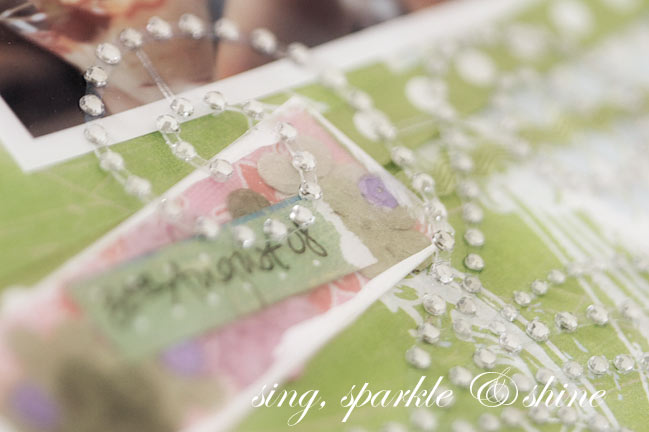 Sing, Sparkle & Shine is the other layout class and it too is two pages, and you'll even have more left over in the kit to make two more after that, so it's a blingy kit for four whole layouts. We'll be working with a mix of new and vintage bling as well as glass, paint and a few other little tricks. Again there are two kit options so on the day you can choose something in Christmas colours or brighter florals. There are only a couple spots left for this one, so click here to book if you fancy!
I want to show you a bit more on the two project classes—one is a fabric book (I'm packing my sewing machine!) and one is linked to Journal your Christmas, where we'll make the album together so you're ready to go when December hits…so I'll share those two classes with you tomorrow!
More info on the retreat is here and there is a chat thread here if you want to say hello to others who will be there!
xlovesx
PS: Tomorrow I am going to get caught up on all my email from when I was away, so if you're waiting for a response, you should hear from me soon! Thanks for your patience!

Read more about:
02 November 2008

Next post: Journal your Christmas
Previous post: Hurrah for the weekend