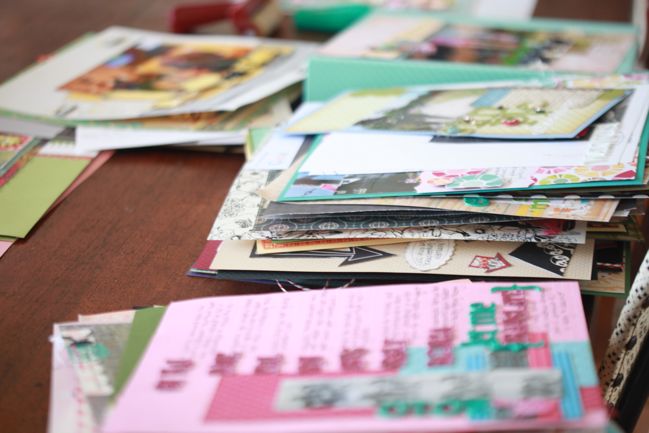 Something a little special, just for today.
Sign up for any online class at shimelle.com today, and you can invite a friend for free. That's Buy-One-Get-One-Free on online classes!
To take part in this offer, sign up for any class as usual. Click the buttons in the sidebar there —-> to find a class! During the checkout process, there's a 'message to seller' box, and you can leave the email address of your friend there. If you miss this step, you can also email me (shimelle at gmail dot com) with your friend's email address.
All classes include permanent access to all the materials, and classes that run annually (like Journal your Christmas and Learn Something New) include participation every year at no extra cost – so you could do some early Christmas shopping or treat a friend to a back-to-school class and get the 'live' experience at the Buy One Get One price.
This offer is valid today only and orders will be processed within 24 hours. There is no limit on how many times you can use the offer today, so you can sign up for as many classes as you would like, but you're getting two places on each class – not one place on two different classes. You can pay by credit/debit card or from your Paypal account. Please make sure your Paypal account has a valid email address or I can't get in touch with you!
Of course, you could also plot this out with a friend and pay half the price each… so feel free to ask around, but don't wait as it's a special for Scrapbooking Day only!
…and for those of you who celebrate Mother's Day tomorrow, you could always choose a class to do together!
Happy Scrapbooking Day!
xlovesx

Read more about:
07 May 2011

Next post: Explore :: A new online scrapbooking class
Previous post: Online Scrapbooking Class :: Beyond Blogging for Scrapbookers