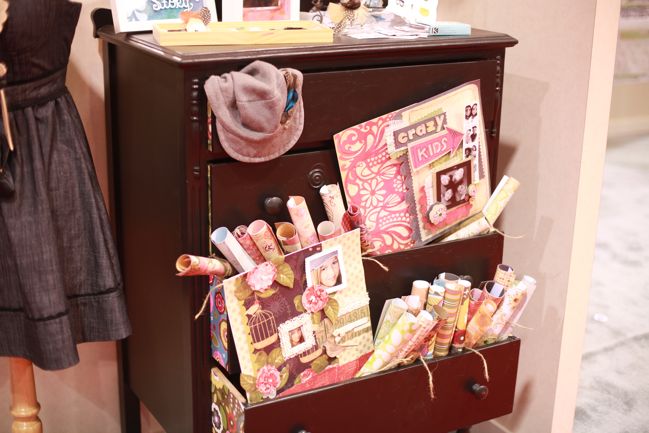 Several new releases from K & Company at this show, and two that I think look superlovely. First is Handmade, which is already available to buy. It just arrived at Two Peas this week.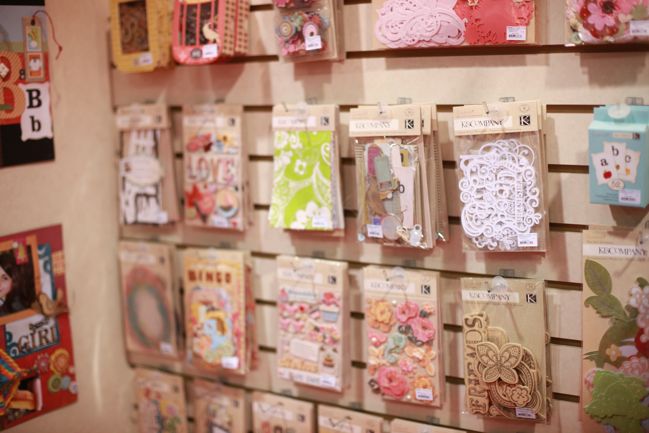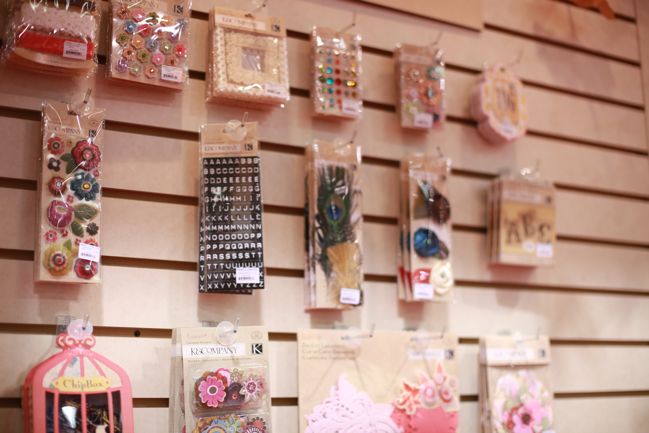 So many fabulous embellishments, including ephemera packs and peacock feathers. Loving this woodgrain alphabet and these border strips.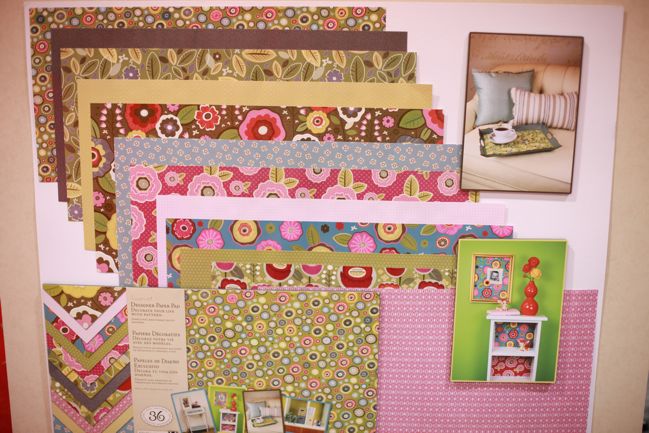 These papers are a bigger size – 12×24 inches. Big enough for decor projects, covering albums, that sort of thing. Could be cool!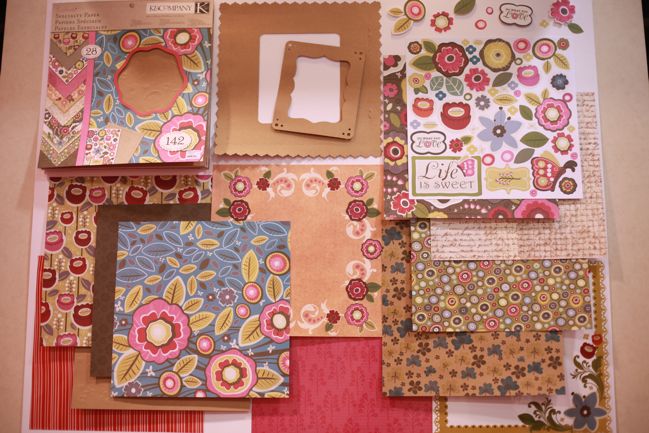 And here's my must-have for this collection: this is a fabulous paper set! There's a ton of stuff in there and it's not all flat paper — there are die cuts, embossed papers and other specialty finishes. I love the colours and patterns in this set.
A couple more photos of handmade for inspiration: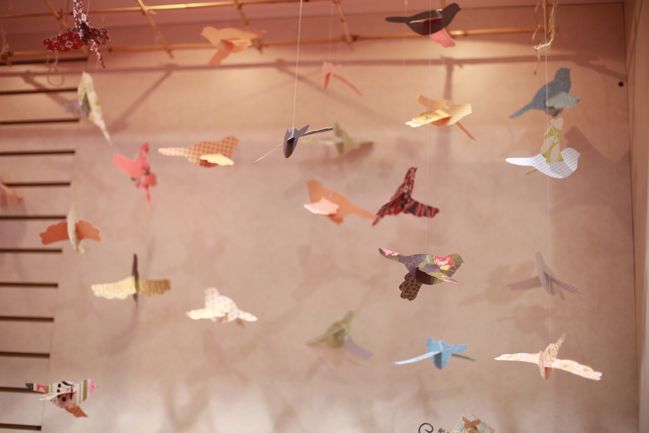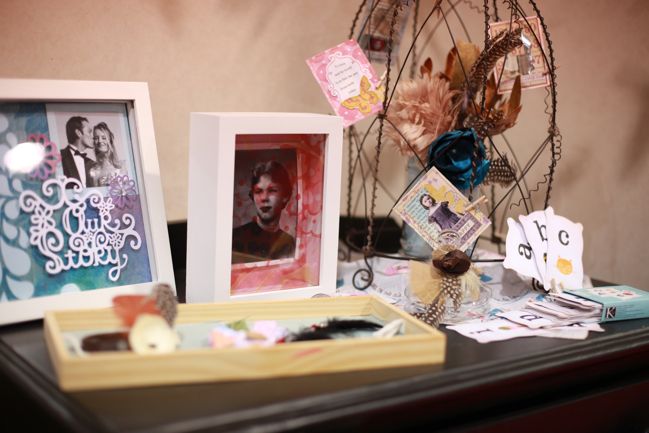 If you like Handmade, you'll probably like Serendipity too — it has a similar flair but a brighter colour palette. It's already available for purchase but I just didn't snap any pictures of it on the show floor.
Later this spring, the PoppySeed collection will hit stores. I loved the turquoise colour palette and lots of designs with simple swirls and squiggles that remind me a bit of Heidi Grace and some earlier KI collections.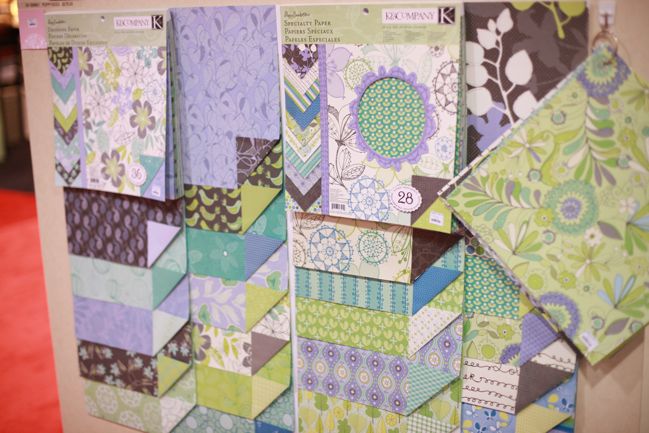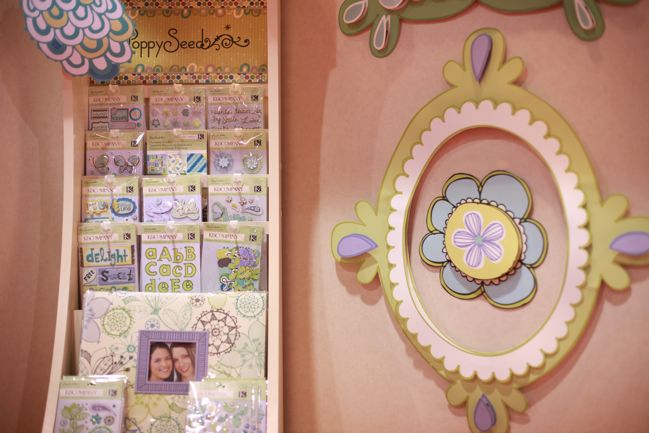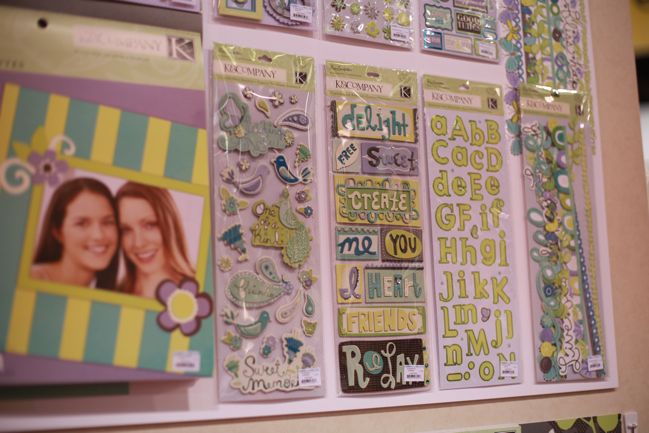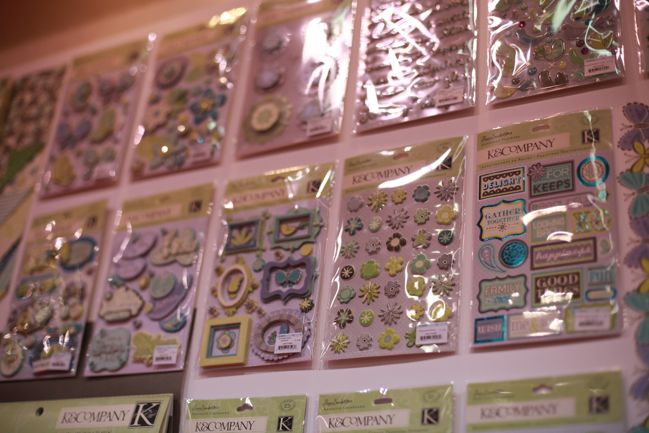 How cute are those tiny layered flowers? They will be great in the middle of larger blooms or in a row on their own.
Click here to shop for K & Company products!
xlovesx

Read more about:
28 January 2010

Next post: GCD Studios :: Winter 2010 CHA report
Previous post: Pink Paislee :: Winter 2010 CHA report