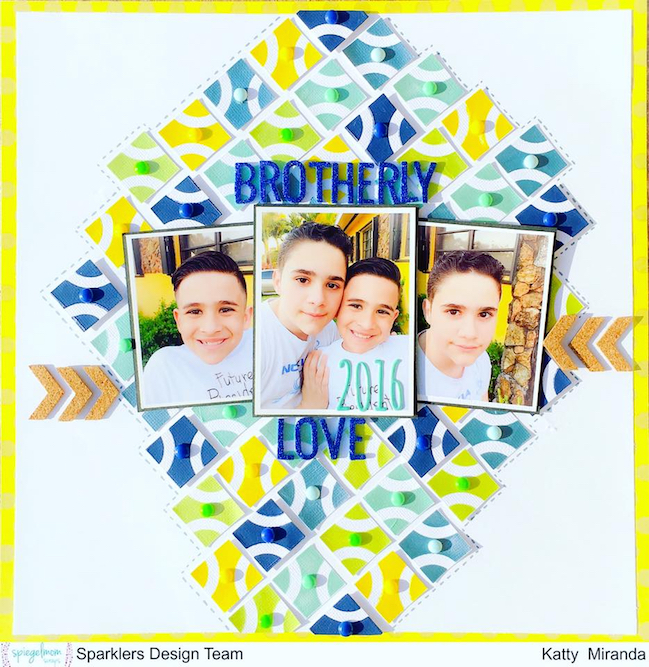 Next up in this weekend of inspiration is Gina Lideros, with some beautiful pattern work! What papers will you pick?
When I first saw this inspiration piece from Katty Miranda on the Scrapbook Like a Superhero group, I fell in love right away with her use of color and use of patterned piecing to create her design.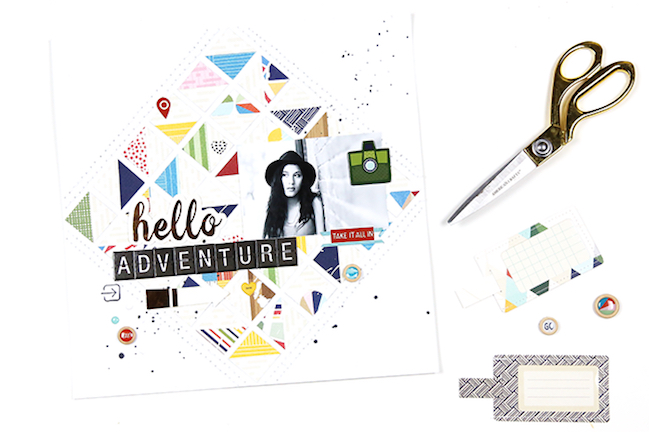 I love using geometric shapes on my layouts and I love color! So I recreated some of those elements on my own design. Like her original design, I also used squares to create a large diamond shape on my page. I started by using a square 1 1/2" punch to punch out various patterned paper squares from the Shimelle Go Now Go collection.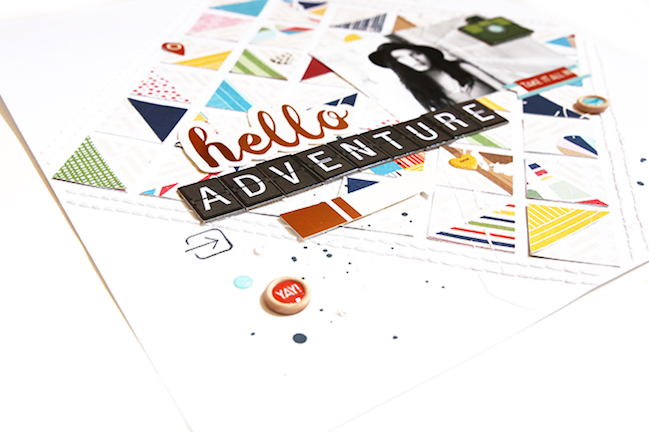 I then cut some squares in half at a diagonal to create two toned geometric squares, I then adhered them to a piece of white cardstock paper.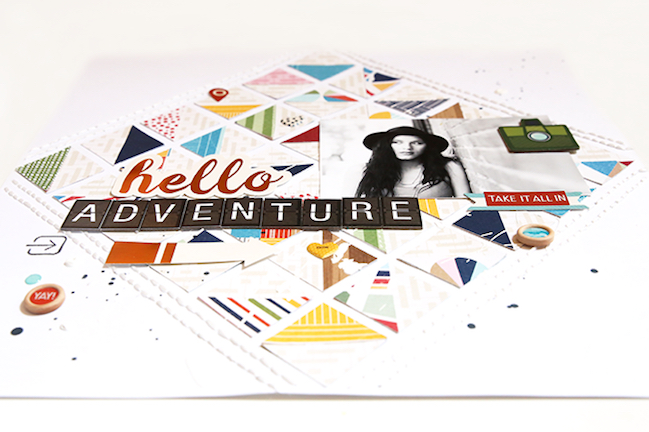 To add a homemade feel to my layout I added some hand stitching using white embroidery floss around the outside of my triangle design.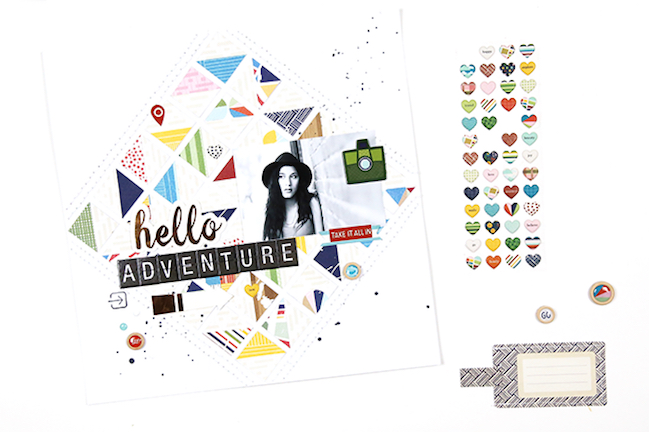 I then created my title using a combination of stickers and thickers and finished my design by adding ink, paint, and a few other embellishments to my page.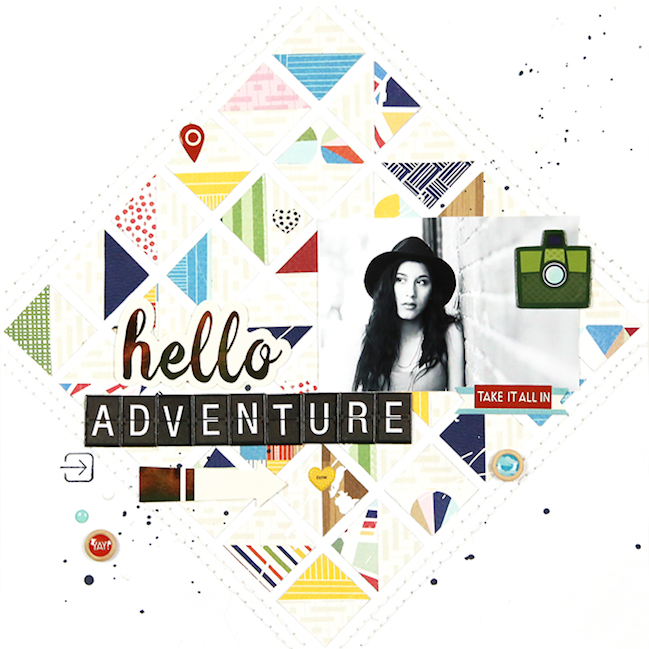 If you put Gina's inspiration to work for you on any project between now and the 10th of August, please share it here. We'd love to see what you make!

This weekend is brought to you by The 20 Project – a brand new online class with 20 new process videos. Class starts Wednesday, so now is the perfect time to sign up!


Read more about: inspiration-party
30 July 2016

Next post: May's trick for washi tape embellishment
Previous post: A Scrapbooking Inspiration Weekend starts here! Sketches with Kirsty Smith